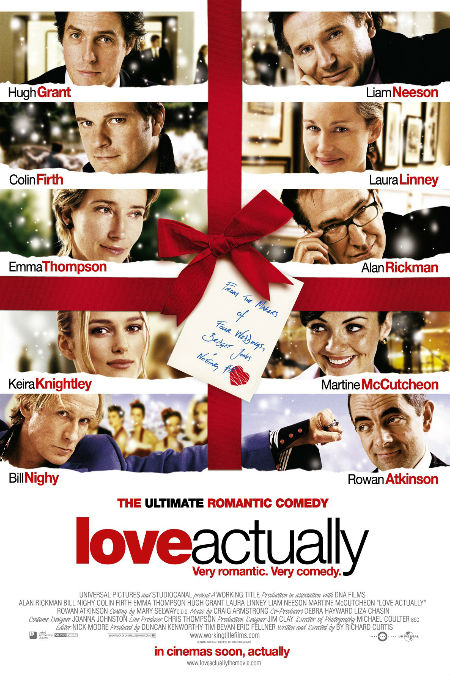 Love, Actually is deservedly one of those films that makes an appearance every Christmas come what may.
Featuring eight interwoven couples whose own stories come with humour and special poignant meaning, the festive rom-com by Richard Curtis, is a touching reminder that everyone has a story, and that what we see is often not the complete tale by a long shot.
Twelve years after its release in 2003, it's now been revealed that this most heartfelt and meaningful of Christmas films, had a storyline deleted about a lesbian couple who are struggling through some very tough times of their home as "the most wonderful time of the year" makes its usually-joyous presence felt.
Despite the challenges confronting them – one half of this couple, the extrovert Geraldine (Frances de la Tour) is fighting a terminal disease – they are doing their best to find some joy in the season.
The deleted scene has just been released as part of the bonus component of a DVD release, and as Richard Curtis explains, reaffirms the film's central idea that love is something common to everyone:
"The idea was meant to be that you just casually met this very sort of stern headmistress [Anne Reid]. Later on in the film … we suddenly fell in with the headmistress and you realize however unlikely it seems, that any character you come across in life has their own complicated tale of love."
The scenes are heart-wrenchingly touching, a reminder that Love Actually is a lesson in the many-faceted forms of the love and that we can never make assumptions about the way in which it expresses itself.
That's what it makes it so powerful – it defies expectations and embraces everyone if they'll let it, and these newly-revealed scenes bring the power of that home even more forcefully.
Especially at Christmas.
(Source: Zap2it)