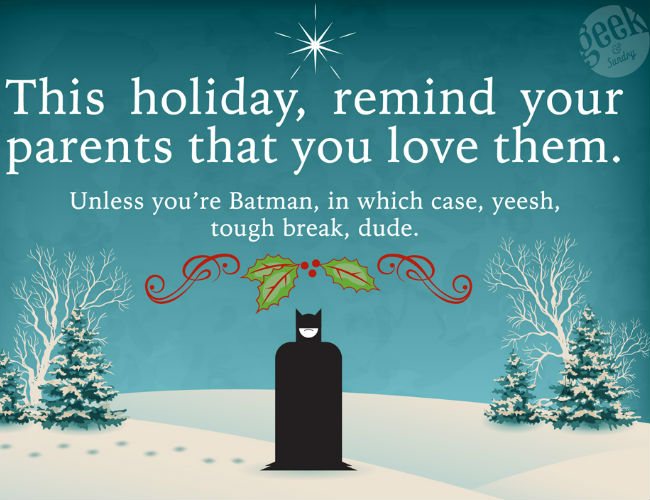 It's Christmas time again and that means, as you well know, that it's some time for festive pop culture fun.
Actually, pop culture fun is a year round things and I'd like to take this opportunity to thank you for sticking around and reading the many posts hat have popped up over the last 365 years.
I appreciate your time and wish you a Merry Christmas and a Happy New Year …
Along with the wish that your neighbour might build a Star wars TIE fighter out of Christmas lights on his house.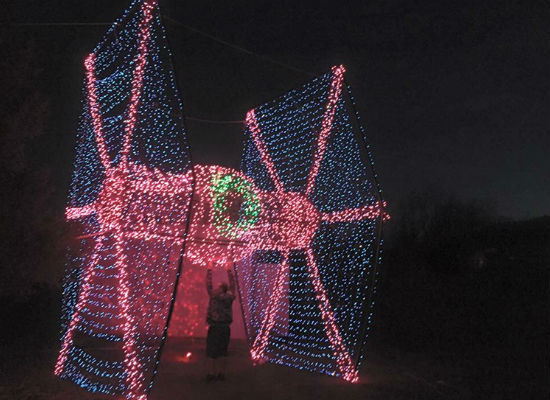 Or even go the whole hog and do an entirely brilliant choreographed Star Wars display to raise money for charity as music director Tom BetGeorge does each year.
That Rashida Jones and Jimmy Fallon,a long with Queen Latifah and Eric Nally will serenade you with seasonal parodies of popular songs.
Or that you'll be serenaded by Terry Crew's incredibly expressive pecs in this Brooklyn Nine-Nine festive promo.
That the dystopian characters from Mad Max: Fury Road might take some time out from fighting and scrabbling for precious resources to enjoy some festive cheer, courtesy of Etsy artist P. J. McQuade.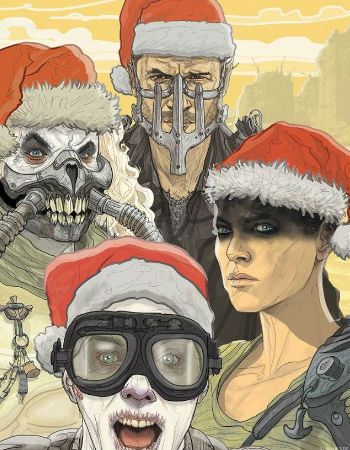 That you won't end up like poor Elvin Snowdin who in an act of democratic bravery releases Santa's Naughty List Online in Alisha & Scott's delightful stop motion parody of Citizenfour (source: Indiewire)
That you'll have some time to enjoy Christmas specials such as this year's Doctor Who effort – hopefully way better than the uneven season 9 that has preceded it – which features, as Den of Geek reminds us, the return of Alex Kingston's River Song.
And take some time to enjoy a Night Before Christmas with a difference with the ladies of Orange is the New Black …
Merry Christmas to all and to all a Cookie Monster Christmas tree by Reddit user Enhydra-lutris (just one of many fantastic pop culture-friendly festive efforts thank to Uproxx).