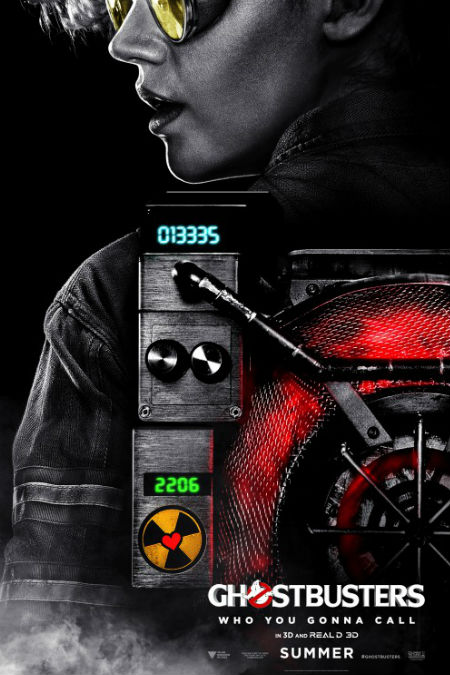 One of the standout stars of this year's immensely-wonderful all-female addition to the Ghostbusters franchise, Ghostbusters: Answer the Call, was Kate McKinnon who played the part of gloriously-unhinged but ferociously-intelligent scientist Dr Jillian Holtzmann.
One of the current stars of Saturday Night Live (SNL), McKinnon is regrettably not hugely well-known in Australia due to the screening of the NBC comedy staple on cable platform Foxtel, which despite growing success still only occupies a niche role in the TV viewing habits of the average Aussie.
Thankfully films like Ghostbusters, Masterminds and the upcoming Office Christmas Party, which make full use of McKinnon's gift for playing very funny, on-the-edge characters, are giving her a higher profile outside of SNL, a joy for anyone who appreciates clever comedy done very, very well.
If any further confirmation of McKinnon's comedic prowess was needed, we now have a gag reel from Ghostbusters: Answer the Call which showcases her astonishingly varied and endlessly amusing improv skills. Quite how her costars Melissa McCarthy, Kristen Wiig and Leslie Jones managed to keep a straight face at all at any time is beyond me; I suspect that much of the time they didn't, particularly since each of them are gifted comics in their own right and know great comedy when they see it.
So go ahead, buttress your sides and cheeks, which will soon ache for endless full-throttle laughing, and celebrate the joys of Kate McKinnon's edgy take on one of the most memorable cinematic characters of 2016.
You can watch the hilarious gag reel on the DVD and Blu-ray release of Ghostbusters: Answer the Call out now. In the meantime, here's Kate McKinnon and equally-funny co-star Leslie Jones being hilarious in an interview. You're welcome …