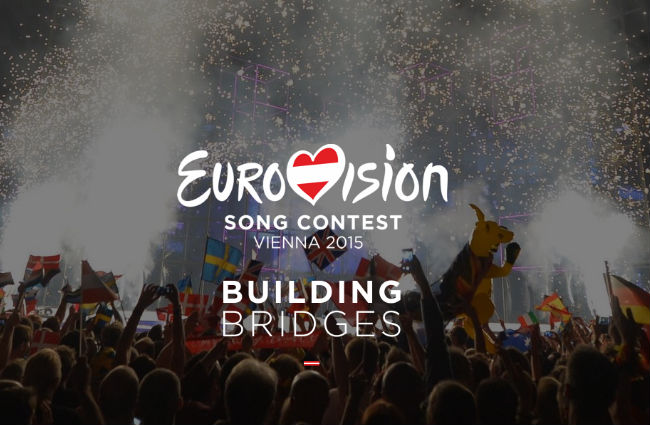 It's Eurovision Song Contest time again folks!
Let loose the glitter bombs of fabulous music now!
So, in the seven weeks leading up to the grand final on Saturday 23 May 2015, I will be profiling the acts and reviewing the songs of 5-6 countries each week, giving my unvarnished, unguarded and glitter-coated take on all 40 of the entries competing for glory in this year's contest.
It will be brutal, it will be camp, it may or may involve copious use of pyrotechnics, key changes and scantily-clad but limber back up dancers (and possibly a scantily-clad Polish farm woman or two ) but above all, it will hopefully give you some idea of who has the best chance of success at this year's contest.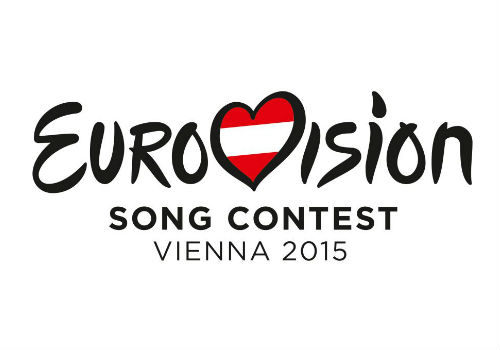 BUT FIRST … WHAT IS THE EUROVISION SONG CONTEST?
Started way back in 1956 as a way of drawing a fractured Europe back together with the healing power of music, the Eurovision Song Contest, or Concours Eurovision de la Chanson – the contest is telecast in both English and French – is open to all active members of the European Broadcasting Union, which oversees the competition.
Each country is permitted to submit one song to the contest – a song which is selected by a variety of means, usually a winner-takes-all competition such as Sweden's renowned Melodifestivalen – which they perform in two semi-finals in the hopes of making it to the glittering grand final.
Only six countries have direct entry into the grand final:
* The Big Four who fund most of the proceedings – UK, Germany, France and Spain
* The host country (which is the winner of the previous year's contest)
* Italy, who didn't take part for many years and was re-admitted in 2011 after a 14 year absence (it was one of seven countries that competed in the first event), making the Big Four the Big Five.
The winner is chosen by a 50/50 mix of viewer votes (you cannot vote for your own country) and a jury of music industry professionals in each country, a method which was chosen to counter the alleged skewing of votes based on political and/or cultural lines when voting was purely the preserve of viewers at home.
Past winners include, of course, ABBA in 1974 with "Waterloo" and Celine Dion who won for Switzerland in 1980 with "Ne partez pas sans moi".
Above all though, the Eurovision Song Contest is bright, over the top and deliciously camp, a celebration of music, inclusiveness and togetherness that draws annual viewing figures in the hundreds of millions.
This year's contest will be held in Vienna, Austria.
GEORGIA: "Warrior" by Nina Sublatti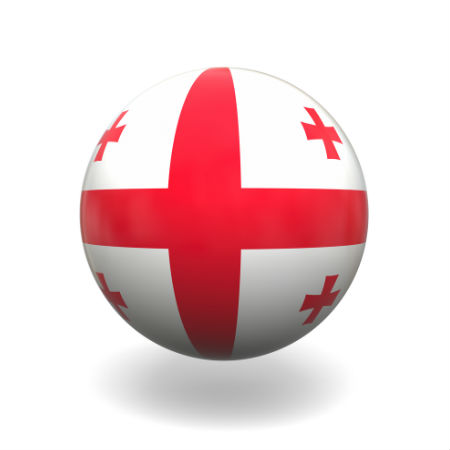 THE ARTIST
To anyone paying attention to Nina Sublatti's career – and to be fair up until she was selected to be Georgia's representative at this year's contest that wasn't me; but then there are only so many aspiring model/aspiring singer-songwriter/ music contest winning wannabes that one man can follow – it will as little surprise that she has won the prestigious honour of representing her company at Eurovision, and with a song, "Warrior", that she penned herself.
From an early age, Sublatti has been a woman on a mission, swiftly adding major life achievements to her artistic resume like the rest of us collect utility bills.
If she wasn't working with a bevy of well-known fashion designers and gifted photographers as a model, she was participating in and winning the Georgian arm of the Idol franchise in 2013, a triumph which led to an offer from the London Music Institute to sharpen her already-impressive vocal skills there.
Choosing to stay close to home, she enrolled with the Tbilisi-based Vano Sarajishvili Tbilisi State Conservatoire where she has been studying since 2014, active in among things the prestigious music school's program for up-and-coming youngsters.
It's not for nothing that this determined and gifted young woman is described in her bio at Eurovision.tv as demonstrating "power and strength, both vocally and personally."
Given all these blue ribbon accolades and achievements, you'd expect any song she wrote to be a powerhouse in and of itself right?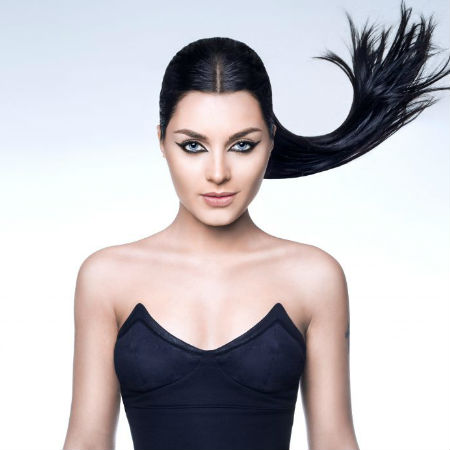 THE SONG
And you would be 100% right.
"Warrior" storms out of your speakers, a wholly appealing contest between anthemic lyrics, an inspiring, ever-building drum-accented melody and an intensely emotionally-ievocative voice that feels right at home in the midst of all this surging musical power.
It is a classic Eurovision ballad in the best possible sense, sharing musical DNA with past dramatic divas of the stage such as Gaitana ("Be My Guest",  2012) and Ruslana ("Wild Horses", 2004) as well as adding in an impressive amount of wild energy all of her own.
Sublatti has been damn near unstoppable in her life so far, and with "Warrior" at her disposal, you can expect her success to continue in Vienna.
Will it get Georgia through to the grand final? Yes, absolutely yes.
Will they win Eurovision with it? Every chance in the world (or at least Europe … and Australia).
GREECE: "One Last Breath" by Maria Elena Kyriakou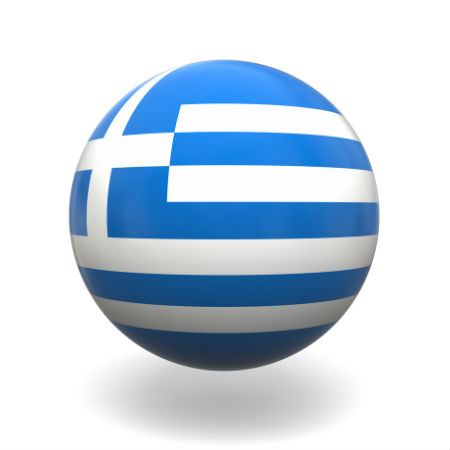 THE ARTIST
Like many Eurovision artists before her, in fact like most performers everywhere really, music was in Maria-Elena Kyriakou's blood from an early age with the talented Greek Cypriot singer-in-waiting winning a major singing contest for children in Cyprus at the tender age of 12.
Sensing she had a musical prodigy in her care, her mother enrolled her at a music school at the age of 13, and though Kyriakou temporarily deviated from what is now an almost pre-ordained path to musical greatness while she studied philosophy at the University of Ioannina, she soon returned to what was clearly an enduring passion for singing when she won The Voice of Greece TV show under the tutelage of coach, famous Greek singer Despina Vandi.
Splitting her time between Greece and her birthplace, Kyriakou sees her participation in this year's contest as the culmination of everything she's worked for in her life:
"Being a part of the Eurovision Song Contest family was always a dream for me. I think it is exciting to have a contest in which there's always a little room for everyone, and it's a wonderful opportunity for people from different countries and cultures to meet, exchange ideas and bond."
The good news is that her song, the melodramatically-titled "One Last Breath", is the perfect match to the fulfilment of her desire to stand upon the Eurovision stage.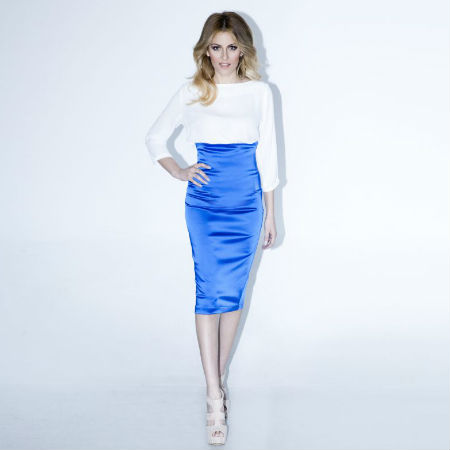 THE SONG
It is, quite simply, wholly and completely beautiful.
And Kyriakou, who channels her inner Mariah Carey/Celine Dion love child through every last bear of the soaring song, which completes complete with that Eurovision must-have, the vaulting key change (you may drink now people), more than the voice to do its lyrics of heartbreak, loss and despair justice.
Both lyrically and musically, it captures, without at any point being even remotely derivative of the song, last year's winning "Rise Like a Phoenix" by Conchita Wurst.
If there is any downside to the song it's that it could too generic, too much of an interchangeable heartbreak ballad with little real personality of its own, but then Eurovision eats these kinds of songs up for breakfast so I doubt that will have much ill-effect on her prospects.
Will it get Greece through to the grand final? Quite possibly yes.
Will they win Eurovision with it? Alas I doubt the song is distinctive enough.

HUNGARY: "Wars For Nothing" by Boggie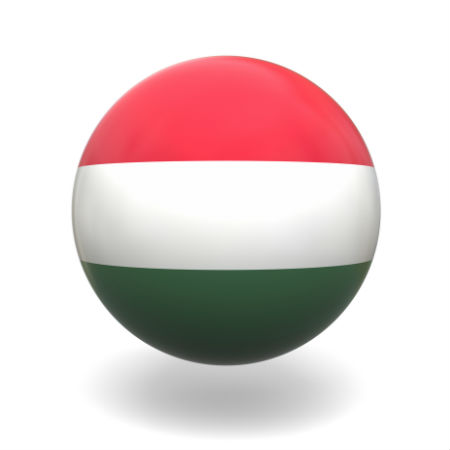 THE ARTIST
Boggie, known to her family and friends as Boglárka Csemer, is the possessor of quite possibly one of the most unfortunate stage names ever.
Be that as it may, and I appreciate that you can't run every stage name through the lexicon of unfortunate associations worldwide before launching a career, it certainly hasn't hindered her from getting her name up in lights.
Her first album, which released in 2013, did very, very nicely thank you, largely thanks (it made it to number 3 on the Billboard Jazz List) to the song "Nouveau Parfum", which in its French language-incarnation, rattles off a list of designer labels and names, asking the singer to choose who it is will define her.
She demurs magnificently, letting everyone in earshot know that "I am not their product / Of beauty, of preciousness / They cannot change me", the delightfully subversive tone attracted 30 million views plus of the song's video on YouTube and the attention of media in the US and UK.
With a second 2014 album to her credit and performances at Jazz Sur Seine festival in Paris, among other prestigious gigs, under her belt, Boggie hardly needs to go to Eurovision to make a name for herself.
So it makes sense that her reason for participating in the contest are wholly about the statement her elevated profile will allow her to make:
"Besides feeling lucky and blessed to represent Hungary, I also truly believe that through music we can make the world a better place." (source: Eurovision.tv)
Artistic and humanistic objectives in place? Check. But is the song up to achieving the laudable task set for it?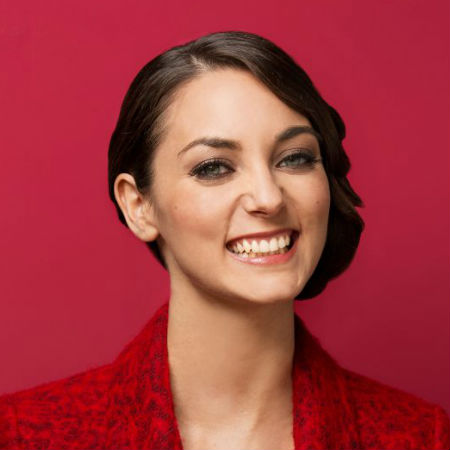 THE SONG
Alas, admirable though her intent might be, not really.
It is tempting when you first hear "Wars For Nothing", which embodies all the noble sentiments and then some that have underpinned Eurovision since its founding in 1956, to dismiss it as simply as over-earnest paean to the sort of motherhood sentiments that no one in their right mind could find objectionable.
Making ample use of Boggie's delicate but robust and emotionally-rich vocals, backed by an army (use of the word thoroughly intentional) of gorgeously-harmonising background singers who give every impression they came straight from meaningful songs central casting, and a gentle acoustic guitar-driven melody, the song sounds like it came out of the Songs That Will Musically and Lyrically Sway Eurovision Voters factory.
And yet for all of the connecting of the dots that it gets right, it somehow fails to match the ideals that suffuse it with the sort of memorable musical presence it will need to make its message truly make its mark.
If we're to be brutally honest, its sweet but dull with no real hope of cutting through the more powerful songs out there.
Will it get Hungary through to the grand final? Highly unlikely.
Will they win Eurovision with it? Not a hope in hell (although Denmark won with the reasonably anaemic "Only Teardrops" by Emmelie de Forest in 2013 so anything is, theoretically at least, possible).

MOLDOVA: "I Want Your Love" by Eduard Romanyuta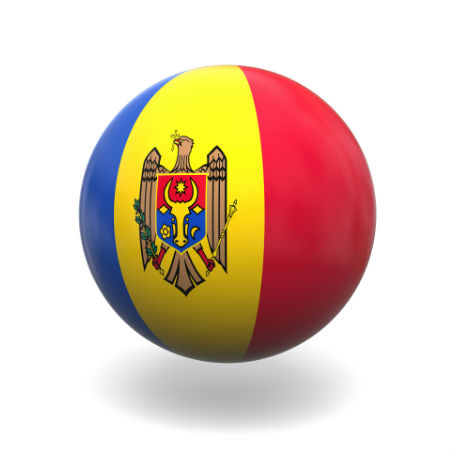 THE ARTIST
You have to hand it to Eduard Romanyuta – he is incredibly, indefatigably tenacious.
After trying four times to get the nod to represent his native Ukraine at the Eurovision Song Contest, the singer, who has been delighting everyone including the successive presidents and prime ministers with his singing since the age of four, gathering a slew of awards in the process, finally jumped across the border to fly the flag for neighbouring Moldova.
Quite how that works I don't know, but then when you're a successful international singer-somgwriter/actor/TV presenter and PhD candidate (with a thesis focusing on the tax systems of Ukraine as they interact with … oh never mind), I would imagine pretty much anything is possible.
And as befits someone with that many strings in their bow, he aims to accomplish a lot with his long sought Eurovision performance:
"This competition means a lot for each artist, it's basically a new step in career and brings a totally different experience. In my case, it will mean the opportunity to improve myself, to meet new people, to show all my best on the stage and not the last, to entitle the expectations of those who supported me in Moldova and for sure my own country." (source: Eurovision.tv)
That's a lot to get done with a three minute song so does he stand a chance of reaching his multi-faceted, understandably ambitious goal?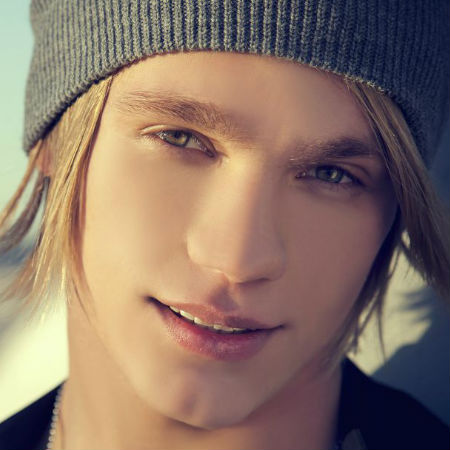 THE SONG
Ah, yeah, not really.
You get the impression almost from the opening bars that someone in Romanyuta's camp has been listening to a lot of late Nineties, early Noughties boy bands.
Why you almost expect Justin Timberlake to burst forth and join in on a chorus or two so closely does this upbeat, rather demanding song cleave to the formula that made household names of N*Sync and Backstreet Boys.
And while Romanyuta has the looks to match with the best of the boy band bunch, he does not have the song, even if it does possess an engaging upbeat vibe and a hook large enough to land a marlin with.
It's catchy yes but as is the way of these songs, eminently and almost instantly forgettable.
Nil points from me, and I daresay pretty much all of Europe.
Will it get Moldova through to the grand final? For the second year in a row, no.
Will they win Eurovision with it? Only if everyone time travels back to 1998.
ROMANIA: "De La Capat/ All Over Again" by Voltaj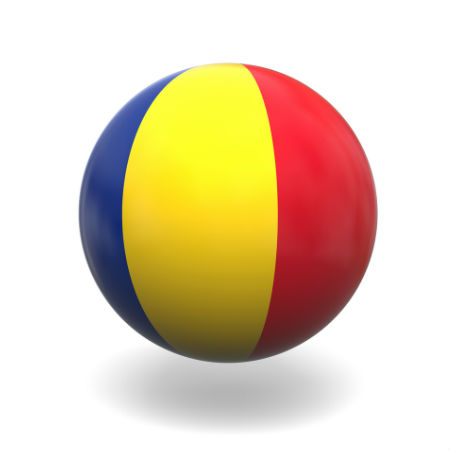 THE ARTIST
Voltaj, made up of five members Călin Goia, Gabi "Porcus" Constantin, Adrian Cristescu, Valeriu "Prunus" Ionescu, and Oliver Sterian, have been together a mighty long time.
Twenty years in fact with a high point in a career studded with well-know songs such as "Lumea E A Mea (The World Is Mine)", "Da Vina Pe Voltaj (Blame It On Voltaj)" and "20" being named the Best Romanian Act at the 2005 MTV Europe Awards.
Not content to simply produce award-winning pop rock, they are also socially active, launching the #alloveragain campaign in 2014 to raise funds to benefit children left behind by parents looking for a better life in western Europe and beyond.
Their reason then for being at Eurovision is a simple humanitarian one:
"The Eurovision Song Contest is a music festival where much attention is payed [sic] to social problems, watched by millions of people. This is a benefit for the alloveragain campaign." (source: Eurovision.tv)
It's a noble intent and one to be greatly commended but is their entry strong enough to meet this impressively selfless aspiration?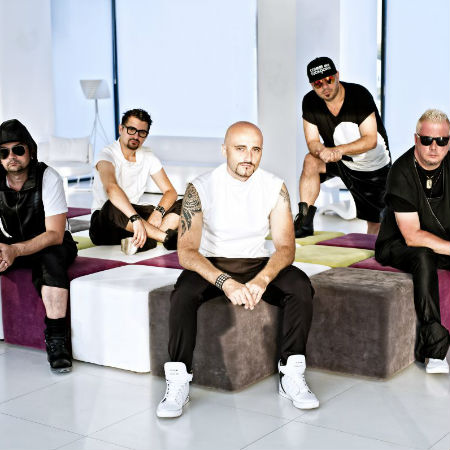 THE SONG
Almost, sorta, kinda but not quite sadly.
On one level, it's almost impossible to dislike this earnest, Hallmark-level heartwarming, whimsical-inclined song.
I said almost.
Throughout, it's replete with Emotion with a capital "E", stressing that whatever befalls you – with lyrics that don't always make sense in English unfortunately – that you must be prepared to start all over again.
Laudable sentiments all, and the song matches that lyrical intensity with the sort of melody you'd expect would be a match made in musical, not to mention Eurovision, heaven, and yet … and yet … for all its undeniable loveliness, it falls somewhat short of making any lasting kind of notable musical statement, just another desperately intense song with a lovely melody in a sea of strikingly similar songs this year.
Close, so agonisingly close but not enough to really set the world on fire, meaning that Voltaj may yet need to take the songs lyrics to heart and look at starting over again post-Eurovision.
Will it get Romania through to the grand final? Possibly yes.
Will they win Eurovision with it? Unlikely, given it's almost there but not quite status.

RUSSIA: "A Million Voices" by Polina Gagarina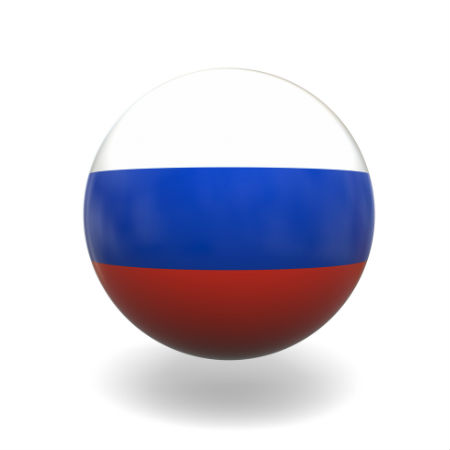 THE ARTIST
Talk about an over-achieving to a spectacular degree in life.
Russia's representative this year, Polina Gagarina not only sings, and very nicely thank you very much, she acts, models and even writes her own songs (although for her Eurovision song she left the writing to others).
If that's not enough, she is a graduate of both a highly-regarded state music school and a theatre school, is married to noted photographer Dmitry Iskhakov and has a seven year old.
Many boxes ticked over and by all accounts ticked very well.
So it stands to reason that someone with this much ability, must have one hell of a song on her hands yes?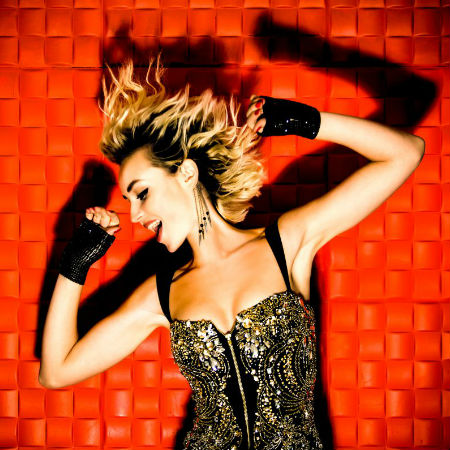 THE SONG
On first listen yes.
"A Million Voices" fits snugly in with Eurovision's much-cherished "peace, love and mung beans" sensibilities, its lyrics calling for peace nestling happily against a backdrop of stirring, soaring anthemic music which builds and builds much as you'd expect.
But therein lies the problem.
It's exactly what you'd expect, with no real surprises – life-affirming, peace-loving lyrics? Check. Swirling strings and robust inspiring melody? Check. No real personality of its own? Check, check and check.
It's not a bad song, nor is it badly sung; it's just unremarkable and when you're competing with so many cookie-cutter ballads of the same ilk, that's not the look (or sound) you want to be sporting.
(On another note, and this might be a tad controversial given Eurovision steadfast refusal to politicise itself – indeed any songs that carry an overt or even obtuse message are automatically rejected – but given Russia's behaviour of late, sending yet another song about peace looks a tad disingenuous; my only hope is the crowd don't penalise Gagarina, who clearly doesn't fashion Russia's foreign policy, with any sort of unsportsman-like behaviour.)
Will it get Russia through to the grand final? I'd say yes.
Will they win Eurovision with it? I doubt it will stand out enough to be that memorable.

SERBIA: "Beauty Never Lies" by Bojana Stamenov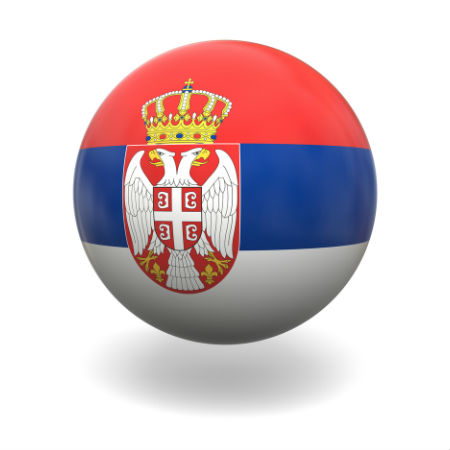 THE ARTIST
Bojana Stamenov is yet another Eurovision entrant who has been singing and staying musically involved for a very long time.
The almost 29 year old singer, who is known primarily for her love of soul, jazz and R&B – she also cooks and crochets too but it's doubtful audience pay to watch her do that – has been singing since she was seven years old, with her schooling focusing on musical pursuits such as renaissance singing and lute playing.
But rather than cloistering herself away at medieval faires singing and playing her lute, she sought out a much bigger audience, reaching the final four of Ja imam talenat! (Serbia's version of the Got Talent franchise) in 2012.
Eurovision of course represents an even bigger stage, something the powerful young singer with a yen to travel knows all too well:
"[Eurovision represents] the possibility to be heard and seen by the world. My childhood dreams come true." (source: Eurovision.tv)
So she has a big voice and the dreams to use it well but has she ended up with a song that matches her impressive persona?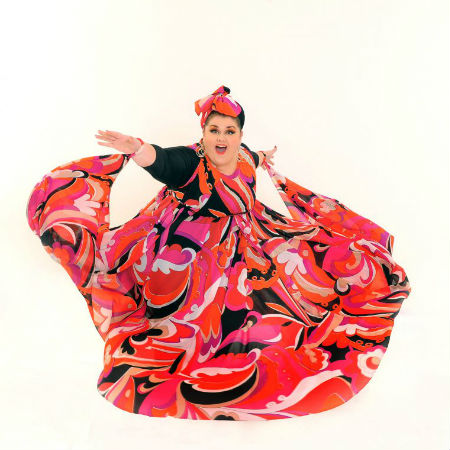 THE SONG
Alas no, "Beauty Never Lies" is nowhere near as powerful or dynamic as its singer.
Serbia's entry is another earnest heartfelt song; yes ANOTHER ONE.
While the message is one to be applauded, affirming that beauty comes from within, from an innate sense of belief that you have value and worth in and of yourself – "Finally I can say , yes, I'm diff'rent, and it's okay!/ Here I am! Here I am!" – it's musical vehicle is rather less attractive.
It only really picks up steam towards the end of the song when a dancefloor-thumping key change kicks in with furious force, Stamenov letting loose with energetic, highly emotional wailing; up until that point it's more anthemic-lite than anything else.
What saves it from being just another ho-hum ballad with a positive message is Stamenov's force of nature vocals which lend the song far more of a heartfelt quality than it would otherwise have.
Will it get Serbia through to the grand final? On vocal force and passionate self-belief alone, maybe.
Will they win Eurovision with it? Extremely unlikely although Eurovision audiences do love a bit of positive self-affirmation.

THE NETHERLANDS: "Walk Along" by Trijntje Oosterhuis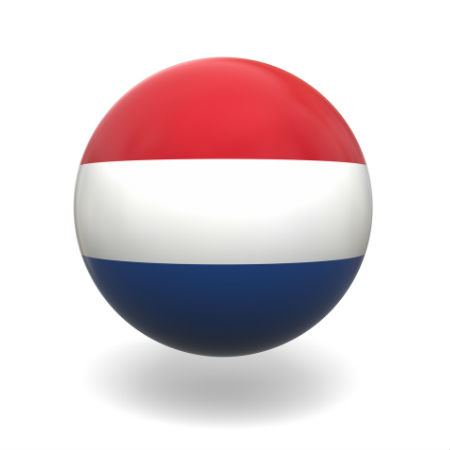 THE ARTIST
Ah the blessings of coming from a musical family.
With a mother who plays in the Amsterdam Promenade Orchestra and a brother, Tjeerd, who has written songs for Eurovision on several occasions, and with whom she formed the internationally-popular group Total Touch (1990-2001), Judith Katrijntje "Trijntje" Oosterhuis is the beneficiary of a lot of  musical talent.
It's led her into a career that has included both group and solo work, recordings across an eclectic range of genres, performances with artists as notable as Andrea Bocelli, Herbie Hancock and Lionel Richie, and a stint on The Netherlands version of The Voice.
Working with Anouk, who represented The Netherlands at Eurovision in 2013, Oosterhuis decided, in the words of Eurovision.tv, that "the time was right to enter herself."
But is the song as good as her timing?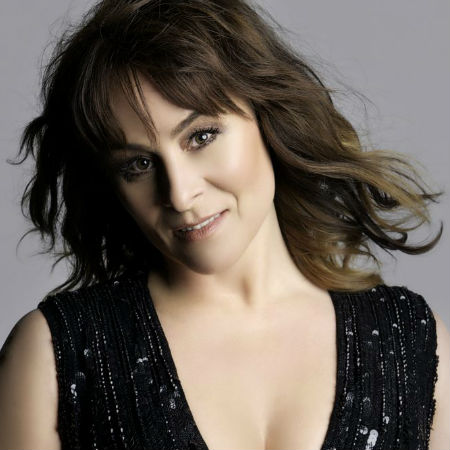 THE SONG
It is, it really, really is.
It is, quite simply, an insanely catchy song.
A brilliantly-strong guitar-driven melody paired with emotionally-evocative, passionate vocals and lyrics that address the crushingly sad universality of unrequited love, this song pretty much has it all.
What will really work in its favour is that it's sounds distinctive, happy, upbeat and affirmative – odd concerning it's all about being cast into the nether world of the FriendZone by someone she's in love with – a cut above many of the other ballads which struggle to project much noticeable personality.
Will it get The Netherlands through to the grand final? If the audience can't relate to its irrepressible melody and universally-accessible lyrics then they're dead; since they're likely not, then YES.
Will they win Eurovision with it? Unlikely but it should place well up the points table allowing The Netherlands to hold its head high.
EUROVISION EXTRA EXTRA!
As you might have noticed, Australia is performing as one of the entrants at Eurovision this year as part of its 60th birthday celebrations, the first time a country outside of Europe – which for the purposes of Eurovision includes any and all members of the European Broadcasting Union which runs the contest, including, remarkably enough Israel and Morocco – has been granted the privilege.
The artist chosen to fly the Aussie flag is Guy Sebastian, a dynamic R&B-influenced singer who won the first edition of Australian Idol way back in 2003 and who has gone on to a stellar career, finding success overseas, as well as of course in his home country of Australia.
While Australians know him well, Europeans are only just discovering Guy Theodore Sebastian and his Eurovision entry song "Tonight Again", largely a series of preview shows that the contest hosts around Europe featuring that year's entrants to drum up excitement for the event.
At the recent Amsterdam show, Sebastian dazzled all concerned with his performance, even without the presence of Eurovision staging must-haves like pyrotechnics and overly-energetic backup dancers, fuelling a growing sense that Australia could actually win the contest, according to Wiwibloggs:
"Guy Sebastian's impressive performance at Eurovision In Concert has had an impact on the Eurovision betting odds, with Australia now the third favourite to win, nudging Estonia into fourth place."
Way to go Guy! Onward and upward to victory!