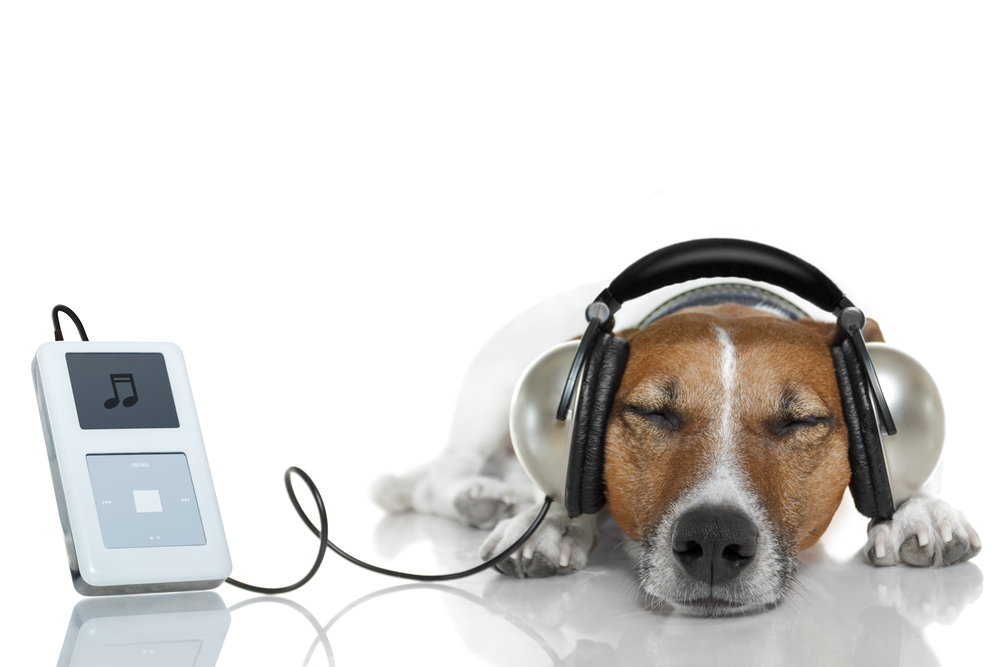 Once more to the iPhone, dear friends, once more!
Or close up our ears with the sonic dead.
OK there's an extremely good chance Shakespeare didn't write this exactly and certainly didn't own an iPhone, but the sentiment remains.
It's time to plug in your playing device of choice, download some music and experience all sorts of new musical delights courtesy of Now This is Music #6.
Hum along, dance like a maniac, staring wistfully at the sea but by all means at least listen … and enjoy.
"Waves" by Blondfire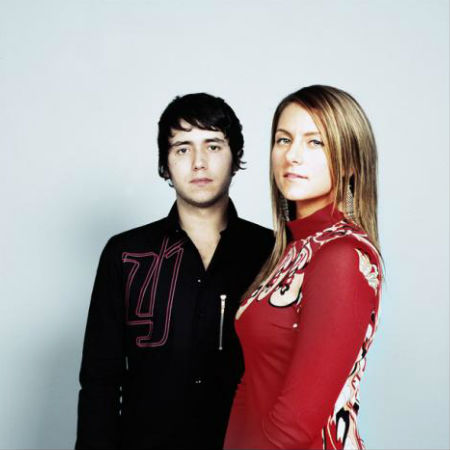 New musical kids on the block – no not those Kids thank you – Blondfire, made up of brother and sister Bruce and Erica Driscoll have a multiple-pairs-of-sunglasses-required bright future ahead.
A bold prediction perhaps, and one made before their official label debut, Young at Heart hits the streets later this year, but reasonably accurate I would say given the reception their music has received so far.
Recording music since 2008 in their adopted hometown of Los Angeles, the support of local radio stations and a panda-filled video for the fun and bouncy song "Where The Kids Are" (every video should have a panda in it somewhere I think) helped them become the first unsigned act to hit the top spot on iTunes and get their song added to the very-hard-to-get-onto Sirius Alt Nation playlist.
So people like them … they really, really like them and it's not hard to see why with their latest release "Waves" a dreamy piece of irresistibly infectious pop that instantly whisks you to a bright, happy summery place no matter where you are.
Powered along by Erica's dream edgy vocals, a divinely catchy melody and beats that don't let up for a second, Waves is as perfect a piece of pop as you could wish for.
This is what Bruce had to say about the song to Rolling Stone magazine:
"This is our attempt at a dark disco sound. The song talks about the ebb and flow of life and how all things good and bad come in waves." (source: rollingstone.com)
Philosophy and pop all in one? Perfect.
"Kill and Run" by Sia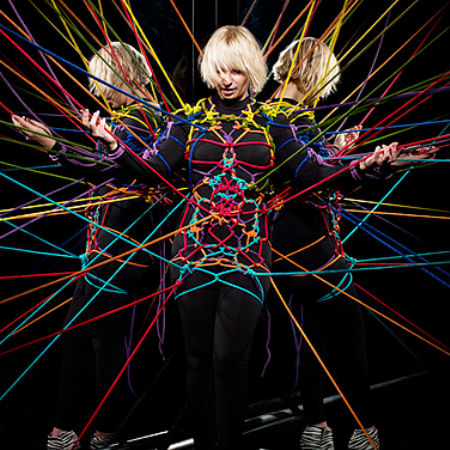 This track is impossibly, beautifully gorgeous.
One of a slew of original tracks on the official soundtrack fro Baz Luhrmann's upcoming adaptation of F. Scott Fitzgerald's classic novel The Great Gatsby – she joins a glittering roster of musical talent including Beyonce, Lana Del Ray and Florence and the Machine – it evokes the spirit of sultry jazz singers in a 1920s club, Bond themes by Shirley Bassey as it pairs Sia's understood but emotionally-powerful vocal delivery with a languorous song that starts simply with strings and builds to a glorious crescendo.
It is quite simply one of the loveliest songs I have heard in a while and a tribute to the Australian-born, US-based singer/songwriter's immense talent which has seen her collaborating with artists like David Guetta, Shakira, Rihanna, fellow Aussies Hilltop Hoods, and  Zero 7, among many others.
Working with producers Diplo and Greg Kurstin, Sia also recently confirmed via Twitter that she is working on new material with an album due out later this year.
And while this song may not necessarily find its way onto that album, it's a welcome return from an artist who has been largely silent since the massive success of 2010's We Are Born.
"Backyard Animals" by Taped Rai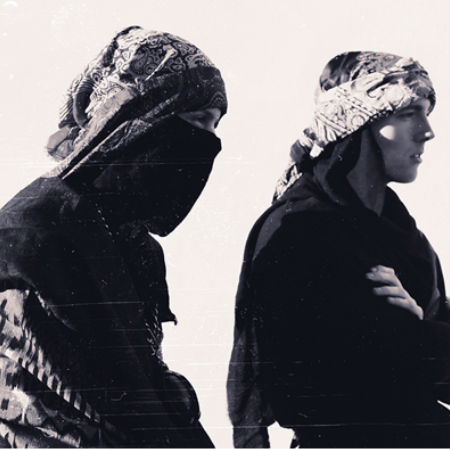 Sweden, in the spotlight this month thanks its hosting of The Eurovision Song Contest (14-18 May), continues to impress with the seemingly endless array of talented artists it seems to have at its disposal.
One of the latest acts to impress, and impress mightily is Taped Rai, a duo consisting of Tom Liljegren and Alexander Ryberg who first got noticed by the music cognoscenti when they featured on a David Guetta track "Just One Last Time" which was released as part of the French DJ/Producer's album Nothing But the Beat 2.0.
Striking out on their own with the luxuriously-rich pop gem "Shadow of the Sun", which released in February this year, they've now released not one but two new tunes – "Backyard Animals" and "I'm Only Dreaming".
Suffused with soft beats and otherworldly echo-ey vocals, "Animals" is a gorgeous pop song, bouncing along with quiet summery joy and a little perfectly-woven-in melancholy.
It's the perfect mix of light and dark that the Swedes seem to do so well – bright pop songs with a more reflective lyrical underbelly,that are deceptively simple on first listen but reveal a wealth of musical and lyrical richness on repeated listens.
"Oh Sailor" by Mr. Little Jeans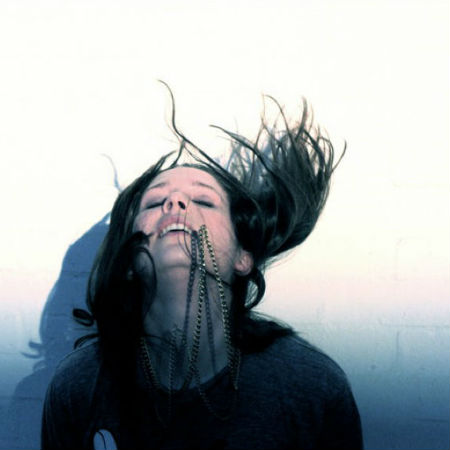 Continuing with the Scandinavian theme, since you can never have too much Scandipop (although as I discovered last year too much herring, an acquired taste, is not necessarily a good thing), here's the latest slice of exquisite pop from Mr. Little Jeans.
Not as testosterone-fueled as the name might suggest, Mr. Little Jeans is the artistic nom de plume of Norwegian Monica Birkenes, who while not as quirky as some of her compatriots like Lykke Li, nonetheless possesses an ear for pop that is delightfully just a little left of what you might be expecting.
Which is a good thing in a world full of musical copycats.
Mr. Little Jeans music is quietly subversive but inherently melodic electro-pop that is – gasp! – intelligent while still being pleasingly joyfully accessible.
"Oh Sailor" is no exception.
It's rich, gorgeous pop that mixes in ringing bells, the beguiling harmonies of The Silverlake Conservatory of Music Youth Chorale with Ms Birkenes' own whimsically playful voice, and strident yet never overpowering beats.
It's goosebump-inducingly lovely pop that overwhelms and enfolds you in the best possible way.
A totally immersive pop experience that engages the heart, soul and mind.
"Wasting My Young Years" by London Grammar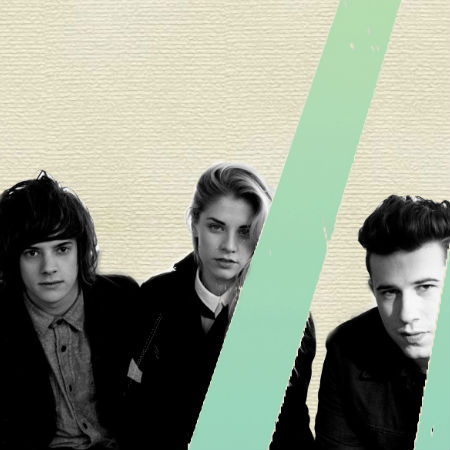 There's something inordinately powerful about an artist who doesn't just sing the song so much as LIVE it.
London Grammar is one such artist, pouring every last gram of anguish and passion into this powerfully restrained, vocally-intense epic track.
Yes it is possible to have those two qualities in the one song without it exploding from a sense of mixed identity.
Composed of a trio of Londoners, the songs we've heard so far from London Grammar give the impression of a band that is managing to balance artistry with accessibility without compromising either, a rare feat in today's world.
Recalling Florence and the Machine for sheer sonic punch, London Grammar are being hotly tipped to become the Next Big Thing (which can either be the best thing to ever happen to an artist or a poisoned chalice that dooms any hope of a normal artistic life) and just one listen to "Wasting My Young Years" and their other song "Hey Now" leaves no doubt as to why.
If they can keep creating this kind of emotional authentic, simply beautiful guitar and synth-driven music, then they may just be one of those bands that has a career stretching far beyond the fad phase of new discovery.
I have every expectation that will be the case.
*so which track has embedded itself in your earworm and refuses to let go?