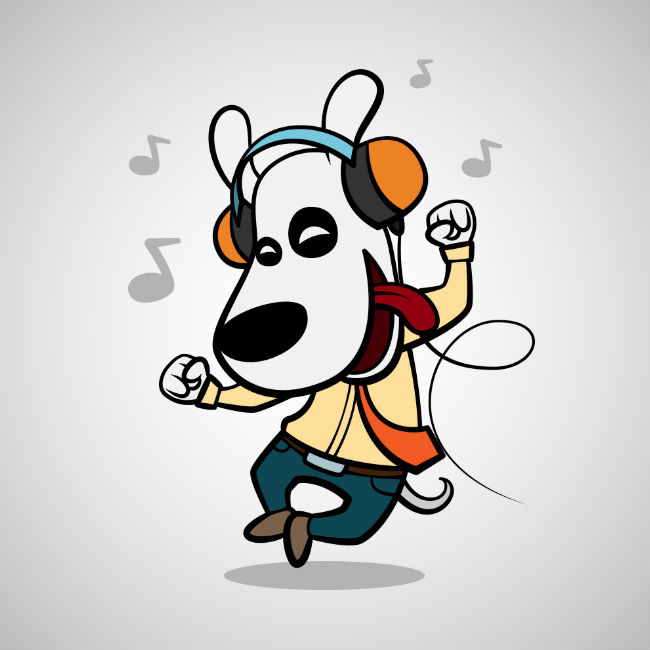 Life is a busy place.
Lots to do, think and feel and keep track of – thank goodness for talented artists like the following five who channel their pinpoint accurate observations of life and the human condition, and give us songs that allow us to pause, think and feel all those things we can't quite articulate.
So jump off the human-sized hamster wheel you're currently spinning on, sit back and muse on life and its many interesting permutations.
"Touch (ft. Georgia Van Etten)" by Alice Ivy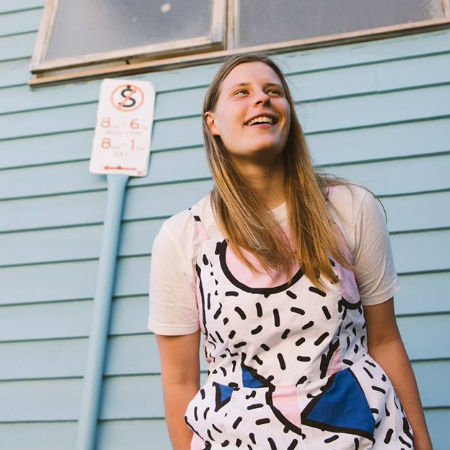 Alice Ivy aka Annika Schmarsel, who hails from Melbourne, Victoria, is an electro/soul/funk artist with a well-regarded predilection for fusing funk and soul, all to glorious effect.
Her track "Touch", featuring London-based, Geelong born soul and blues society Gloria van Etten, is an exquisitely langorous confection that Music Radar rightly notes "harks back to early Groove Armada, Moby, Bent, Avalanches and Chemical Brothers circa "Star Guitar'".
It is a song that unfurls in the most beguiling and rewarding of ways, its sampling of what sounds like Alice in Wonderland, wholly apropos given its dreamy sound, adds an extra layer of pleasurable-listening to the song.
As Purple Sneakers notes, all those delightfully chilled audio moments can also serve a greater purpose:
"['Touch' is] a fascinating infusion of RnB style sampling, funk music beats and soul harmony all wrapped up in smooth electronic production. It's a track made for a bar and for those based in Alice Ivy's native Melbourne, it's easy to imagine sitting in a bar in Brunswick street with 'Touch' playing just loud enough to drown out your friend or coworker's boring work related conversation."
So sit back, play the song on repeat and imagine yourself chilling somewhere far away from the grim banality of the everyday.
"Power" by Eskimeaux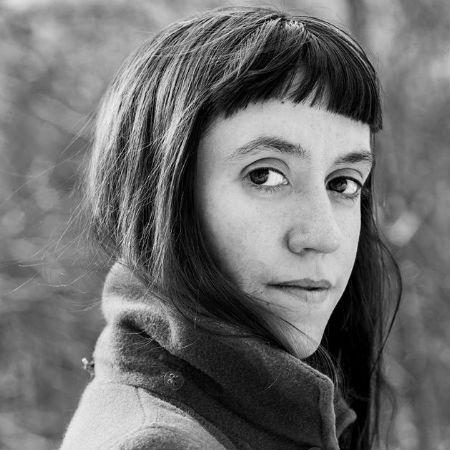 Eskimeaux's Gabrielle Smith is inordinately skilled at wrapping deep thoughtful insights into the human condition and the way these filter into relationships into languid indie folk-influenced musical musings.
Hailing from Brooklyn, Eskimeaux, who has worked under her professional moniker since 2007, first as a solo outfit before expanding to a quartet which includes Oliver Kalb on synth, Jack Greenleaf on bass and Felix Walworth on drums, infuses her deceptively laid back with some fairly direct, full-on thoughts on relationships.
These lyrics from "Power" give you some idea of the keen observations in her music:
"wish i could love you less like a praying mantis
rip your head off every time this starts to feel right
wish i could love you less
just love, that's it."
So don't be fooled by the graceful, easy pace of songs like "Power", which Paste Magazine notes possesses a "raw emotion … while still maintaining strong production values with Felix Walworth's buoyant drums leaving just enough space for Smith's floating vocals", Eskimeaux invests real energy and intensity into her songs which get you thinking about how you relate to your significant other while fiendishly toe-tapping along.
"Black Monday" by Drinking Flowers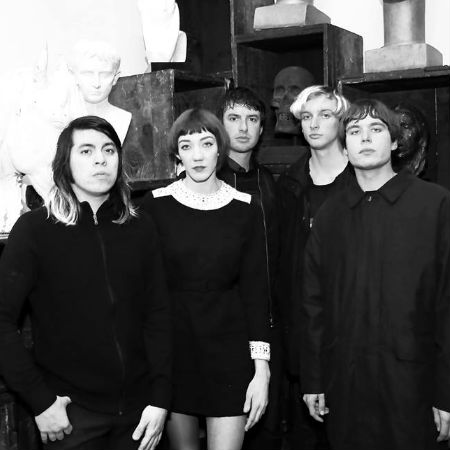 There are few among us who wouldn't argue that Monday is the bleakest, blackest day of the week.
LA-based Drinking Flowers have created a lo-fi, post-punk masterpiece in "Black Monday" which addresses the repetitive soul-destroying nature of day to day reality which does a pretty good of sucking the life force out of even the most buoyant of souls.
Quoted on Paste Magazine, the band's guitarist and lead vocalist Alex Galindo had this to say about the inspiration for the song:
"The song came very naturally to me. I picked up my guitar in my living room and sat around in silence thinking of words that could capture my mood. 'Black Monday' popped into my head, and it seemed to be the perfect two words to capture my feelings at the time. I was depressed, completely uninspired from my day job, and felt trapped. I wanted to make a really dumb and simple pop song with a lot of repetition and only a couple variations floating around. It's sort of a metaphor for the constant flow of uncreative non-liberating work most of us find ourselves doing. I also think it's the charm of the song; it just keeps on rolling – fluctuating from dark to light."
It's an inspired song, deliciously channeling the ennui we all feel from time to time.
"It's Not Love" by Lontalius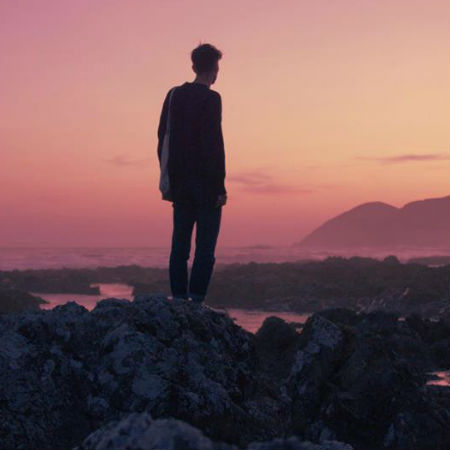 Recalling the guitar-drive magic of José González's delicate song "Heartbeats", New Zealander Lontalius has crafted a song of astonishing beauty and insight in "It's Not Love."
Quietly meditative, the exquisitely-wrought piece of indie rock that makes perfect use of the artist's quietly evocative voice, repeats over and over the pained observation 'It sinks into your head how it hurts but its not love."
The song suggests hope and expectation being met with pain and disappointment, the grappling with the gap between what was hoped for and what actually is a searing reminder of the contrary nature of the human condition.
The latest in a string of beautiful singles leading up to the release of his debut album I'll Forget 17 on 25 March, "It's Not Love" is breathtakingly lovely – a thing of musical beauty wrapped some painful but necessary home truths.
If only all bitter pills came this pleasingly wrapped.
"Break Free" by Hands Island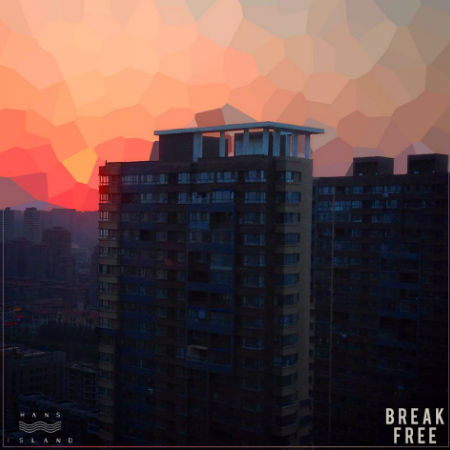 A collaboration between Canadian producer Mawhs and Danish singer Marie Dahlstrøm, Hans Island is producing some beautiful music including last year's "I'm Yours" and now "Break Free", both included on the duo's self-titled debut EP which landed 29 January.
It's a singular exceptional song, all ethereal but earthy, heartfelt vocals, sparsely-melodic but entrancing melody and a quietly purposeful beat that surges ever forward, as if determined to live out the song's title.
Or as Earmilk so wonderfully expressed it:
"Their latest release "Break Free," is minimal but uplifting tune that combines R&B with an ethereal electronic mood. The lack of instrumentation allows it to compliment and showcase Marie's voice while the hitting backbeat sound takes home the nostalgic and reflective chorus."
"Break Free" is reflective and meaningful, celebrating the joy of leaving your past behind day by day and learning to let go and move on.
NOW THIS IS MUSIC EXTRA EXTRA!
It's been a while since we've heard any new music from Bat For Lashes aka Natasha Khan (2012's The Haunted Man to be exact) – save for her Sexwitch collaboration with Toy – but now she's back with the suitably ethereal beauty of "In God's House".
It's the first single from her upcoming album The Bride which drops 1 July.
(source: NME)