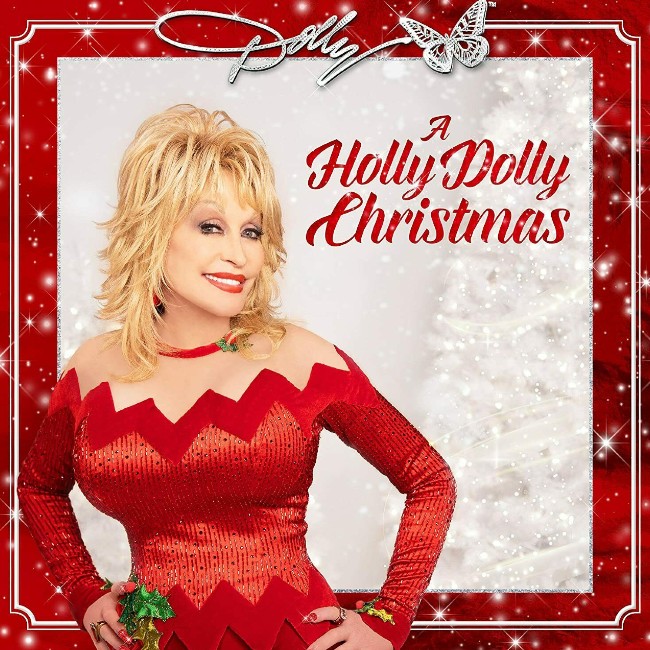 As you might expect from a bright, larger than life personality like Dolly Parton, Holly Dolly Christmas, her new Christmas album and the successor to 1990's Home For Christmas, opens on a joyously upbeat note with "Holly Jolly Christmas" that starts off an album with exactly the right kind of festive vibrancy.
Filled with some buoyant commentary by Parton about how much she loves Christmas, the song is an exuberant musical distillation of the season that encapsulates everything we love about this most enduring of artists.
She slows thing down a little with a self penned song "Christmas Is", a duet with Miley Cyrus, which also features on her 2020 movie musical release Dolly Parton's Christmas on the Square, as does, quite obviously, "Christmas on the Square" which burbles along with a celebratory joie de vivre that will have you dancing on your feet in no time.
That's actually one thing that strikes about the album from the word go; Dolly Parton loves life generally, and Christmas in particular, and her infectious enthusiasm is abundantly evident in every song.
Take her collaboration with Michael Bublé, "Cuddleup, Cozy Down Christmas", which feels like exactly one of those retro-influenced country-laced tunes that feel rather intangibly like Christmas.
After all, one of the best parts of the season is that lovely expectation that we will spend contented quality with those we love most especially and "Cuddleup, Cozy Down Christmas" delivers that up on a snug platter, complete with a few suggestions that the cuddling may go somewhere else entirely.
It's all very wink, wink, nudge, nudge charming and it fits beautifully with Parton's playfulness which sits nicely along her more earnest, sentimental moments.
"Circle of Love" continues this warmly inclusive vibe, takes us into the most intimate of surroundings, both lyrical and musical and celebrating the birth of Jesus which the Christian celebrates as the reason Christmas exists at all.
Parton's faith is no secret and it is very much on display in many of the songs which even if they are not directly making Biblical references, evoke the sense that we should be going out of our way for the poor and lost and those who can't all the trappings of Christmas.
That doesn't mean she doesn't have time for all the romantic connotations of the season.
Her cover, with Jimmy Fallon, of Mariah Carey's Christmas classic, "All I Want For Christmas is You", is the modern archetypal evocation of the deep wish we all have to spend the season with the great love of our life.
While presents and all the other accoutrements of the season are wonderful, and who doesn't want them, having your special someone by your side is the gift we all really want.
Parton and Fallon bring all that longing to the song, which finds its home in "Coming Home for Christmas" which speaks of being back in the bosom of family and its successor "Christmas Where We Are" which features Billy Ray Cyrus on growly, heartfelt vocals.
"Pretty Paper", with similarly iconic Willie Nelson goes appealingly deep country, evoking the spirit of the season with a bucolic mix of wistful contentment and melancholy pondering.
It is emblematic of an album that for all its appealingly upbeat moments, packed to the last note and lyric with infectiously enthusiasm for the season, is a thoughtful dedication to all the things we love about Christmas and why it has such an enduring place in our hearts.