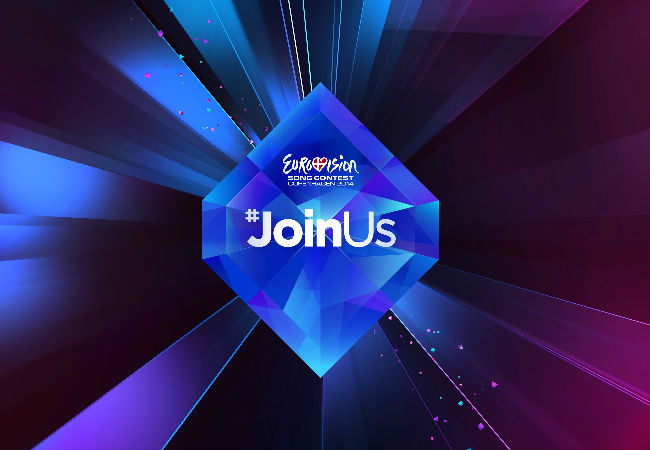 WHAT IS THE EUROVISION SONG CONTEST?
Started way back in 1956 as a way to draw a fractured Europe back together with the healing power of music, the Eurovision Song Contest, or Concours Eurovision de la Chanson – the contest is telecast in both English and French – is open to all active members of the European Broadcasting Union, which oversees the competition.
Each country is permitted to submit one song to the contest – a song which is selected by a variety of means, usually a winner-takes-all competition such as Sweden's renowned Melodifestivalen – which they perform in two semi-finals in the hopes of making it to the glittering grand final.
Only six countries have direct entry into the grand final:
* The Big Four who fund most of the proceedings – UK, Germany, France and Spain
* The host country (which is the winner of the previous year's contest)
* Italy, who didn't take part for many years and was re-admitted in 2011 after a 14 year absence (it was one of seven countries that competed in the first event), making the Big Four the Big Five.
The winner is chosen by a 50/50 mix of viewer votes (you cannot vote for your own country) and a jury of music industry professionals in each country, a method which was chosen to counter the alleged skewing of votes based on political and/or cultural lines when voting was purely the preserve of viewers at home.
Past winners include, of course, ABBA in 1974 with "Waterloo" and Celine Dion who won for Switzerland in 1980 with "Ne partez pas sans moi".
Above all though, the Eurovision Song Contest is bright, over the top and deliciously camp, a celebration of music, inclusiveness and togetherness that draws annual viewing figures in the 100s of millions.
This year's contest will be held in Copenhagen, Denmark.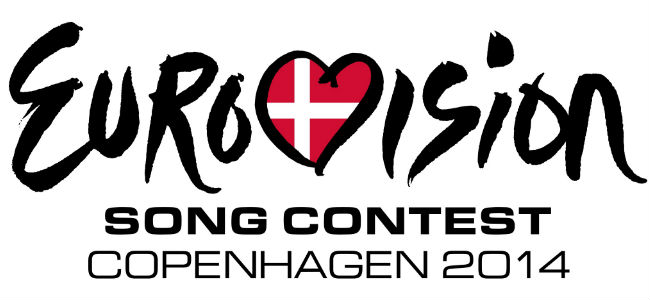 In the six weeks leading up to the grand final on Saturday 10 May 2014, I will be reviewing 5-6 songs each week and giving my unvarnished, unguarded and glitter-coated take on all 37 songs competing for glory in this year's contest.
It will be brutal, it will be camp, it may or may involve copious use of pyrotechnics, key changes and scantily-clad but limber back up dancers (and possibly a stray Ukrainian grandmother or two) but above all, it will hopefully give you some idea of who has the best chance of success at this year's contest.
DENMARK: "Cliché Love Song" by Basim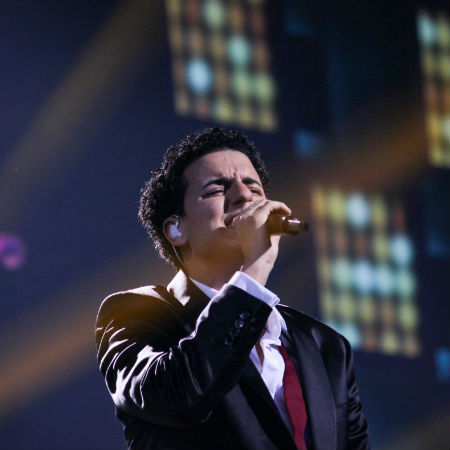 The club of performers known by only one name is, contrary to my expectations, a surprisingly large name if Wikipedia is to be believed, but not everyone can claim the level of celebrity intimacy claimed by the likes of Madonna, Dido, Prince, Liberace and P!NK.
I suspect though that it won't be long till Basim (full name Anis Basim Moujahid), who has already achieved a remarkable degree of first name familiarity throughout Denmark, joins their ranks, at least on a pan-European basis.
And that is largely based on the sheer joie de vivre that this young man, who shot to fame after finishing fourth in the Danish version of X-Factor in 2008 when he was but 15 years of age, brings to the performing table.
Now a veteran of two albums and an EP, and a tour of the country, he is poised to take another great leap when he appears on home soil to represent Denmark at the Eurovision Song Contest and it's possible that he may be just a little enthused about the idea:
"It is going to be fantastic to sing "Cliche Love Song" for the rest of Europe! I am going to have the entire country watching my back, and we just need to get the rest of Europe to think like us." (via eurovision.tv)
I am not sure if that means there is some odd brainwashing message sublimely woven through the song, which was written by Basim in conjunction with the uber-successful Spectrum team, but whatever it is that he has in mind, does the song have what it takes to give the solol moniker brand name recognition that appears to be his birthright?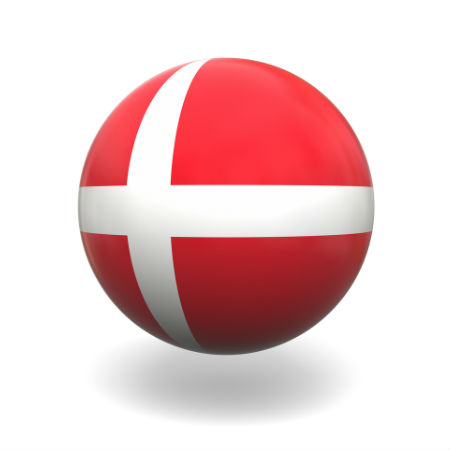 In short, YES.
"Cliche Love Song" is an immensely upbeat song, suffused with touches of soul and R&B, that defies you not to hum along, move your feet, and eventually just get and up dance like drunken Aunt Jane at a family wedding.
And the lyrics are insanely memorable, regardless of whether you want them lodged in your cranium or not, with delightful nonsense lines like "skuba duba dabda dididaj" driving the playful song, which doesn't lose momentum at any point, forward with an irresistible force.
It helps a great deal too that Basim looks like he is having an absolute ball up on stage.
While not exactly the world's smoothest dancer, he is hardly ungainly on his feet and zips and bounces across the stage with the audience in the palm of his hands pretty much all the way.
"Cliche Love Song" may not have quite the emotional gravitas of "Euphoria" but it does pack a poppy punch and if I was Denmark, I wouldn't be thinking about next year's travel budget just yet.
ESTONIA: "Amazing" by Tanja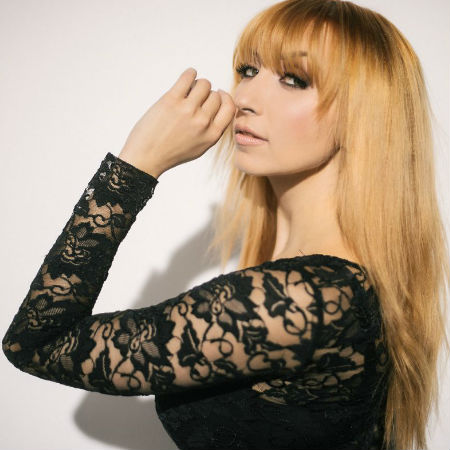 Tanja (full name Tatjana Mihhailova) is another card carry member of the single moniker club but her talents extend far beyond managing to package her fame up in one five letter name.
A dancer since the age of four, she has performed in countless musicals including Cabaret, The Phantom of the Opera and Fame, recorded six albums, appeared on TV and won so many singing contests that her trophy cabinet is highly likely to be close to collapse.
And she can cook, I mean really cook!
If that all burgeoning talent isn't enough, she is also, at least according to TV producer Kaupo Karelson, the sort of girl you'd like to take home to mum (which I am guessing boyfriend Mikk Saar has already done):
"On top of that there is her personality, which is so warm and charming that it is no wonder she has won the audience's heart on every show she has been on!" (source: eurovision.tv)
But all of those wonderful qualities could come to naught if the song she has written with longtime artistic collaborator Timo Vendt, and which won her Estonia's Eurovision entry selection contest Eesti Laul with 53% of the vote, doesn't match her prodigious abilities.
Well thankfully it does, and it has to be one of the most catchy, all round perfect pop songs I have heard so far in this year's competition.
It comes on like a danceable force of nature, powered along by a passionate melody, and Tanja's undeniably powerhouse vocals, and stands a real chance of bring the contest home to Estonia for a second time (it first hosted in 2002).
Much like P!NK, she sings and dances simultaneously with consummate ease, and it's no surprise that she plans to incorporate dancing into her routine at Eurovision:
"We want to show people that you can tell a story through dance, too." (source: eurovision.tv)
In fact, so adept (and limber!) is she at artistically multitasking up a storm that I wouldn't be surprised if she throws some street poetry, krumping and a cooking lesson or two into her performance.
I suspect she could do it all and barely raise a sweat in the process.
FYR MACEDONIA:  "To the Sky" by Tijana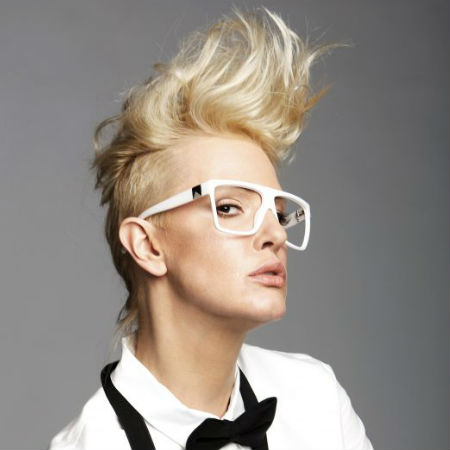 I am beginning to spot a trend with many of this year's performers – the complete and utter absence of surnames.
Whether they left them at the airport or feared Eurovision voters may not have the ability to recall anything beyond a first name, family names are being discarded like last year's pyrotechnic effects and F.Y.R. Macedonia's entrant for this year's contest, Tijana (full name Tijana Dapčević) is no exception.
Hailing from the capital Skopje, Tijana, didn't always long to join the single name club, happily playing cello in both the Macedonian Philharmonic Orchestra and in the international orchestra of Leipzig until she released her first single in 1994 following a growing career in the F.Y.R Macedonian TV and radio industry.
And her success has multiplied from there, with albums aplenty, loyal fans throughout all the former states of the now disbanded Yugoslavia, and in demand work as a stage actress which has her longing for an Oscar every bit as much as success at Eurovision.
She's no newcomer to the contest either, having unsuccessfully tried to represent F.Y.R. Macedonia three times before – in 1996, 2002 and 2005 – along with participating in the selection process for then Serbia and Montengero in 2006.
This year she has finally found the Eurovision success that eluded her for so long and is bringing along sister Tamara, who represented the country in 2008, as a backup singer.
But what of the song you ask? It is a worthy fit for a woman who has shown so much passion and persistence?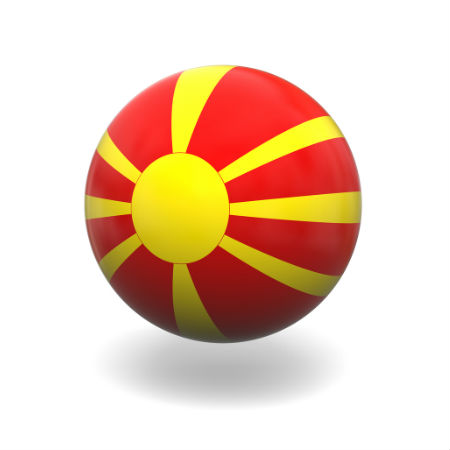 Yes and no say I, falling awkwardly on the fence and hoping there has been no damage done.
"To the Sky" definitely has presence, kicking off with some nifty high-pitched back up harmonising and what I can only imagine is the F.Y.R. Macedonian equivalent of oohing and aahing.
It's catchy and is a neat intro to a song that roars in with some thumping rock beats and a determination to "take it to the stars tonight".
Unfortunately for all the musical chutzpah and lyrical grit and determination to make the most of things, "To the Sky" ultimately comes across as assembly line rock pop, not bad but not particularly memorable either.
Given Tijana's undoubted popularity and stage presence, I won't be surprised if the song powers F.Y.R Macedonia into the final, but beyond that?
Well, there's only so far bright red platform shoes can take you alas.
FINLAND: "Something Better" by Softengine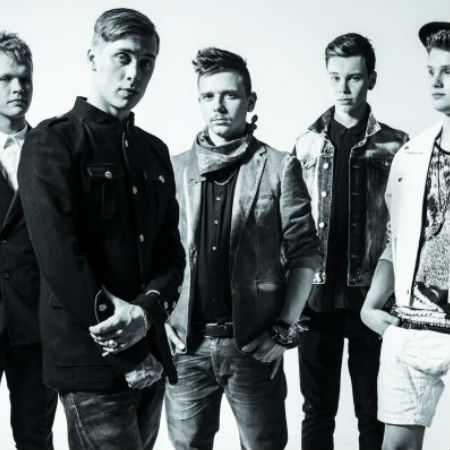 Way to make a first impression!
The ink was barely dry on Softengine's contract with Sony Music Finland in early 2014 than lead singer Topi Latukka and keyboardist Henri Oskár had penned "Something Better", an insanely catchy driving rock song that garnered them the right to represent Finland at Eurovision this year.
And the song has gone on to dominate Finnish radio, helping the band which was formed in 2011 in the city of Seinäjoki, and had spent two very intense years touring constantly, self-issuing an album Endless Waterfall, and performing in band competitions to get the sort of recognition that many other bands would give their entire collection of rare guitars for.
The astonishing, or really not so astonishing given the success of Lorde and co in recent years, is how young they all are – their ages range from just 16 to 19, which is an advantage one would assume given how demanding their schedule is going to be preparing for Eurovision, which will be swiftly followed by recording their first official studio release and touring throughout the northern summer.
That's a lot of activity for one young band but if the energy they put into their music is any guide, they won't have any trouble keeping up.
And "Something Better" is a song bristling with stadium-rock levels of energy, and the sort of swaggering, joyful brio that has seen bands like Coldplay and U2 become the darlings of the arena set.
It starts reasonably quietly, which is appropriate since it's all about the musings of an old man looking back on his life and realising that "what really makes his life complete was the love of his wife" (Eurovision Times), but quickly amps up the power till its thundering, harmony-filled explodes in a burst of euphoric fervour.
It's hardly surprising then that they cite bands like 30 Seconds to Mars, Coldplay and Linkin Park as influences, and while the song does sound captive to these bands' music to a large extent, they channel it very well, their youthful enthusiasm erasing any sense that you are listening to a band just beginning to make its mark felt.
While its unlikely they will emulate their heavier rock forebears Lordi who won Eurovision for Finland in 2006 with "Hard Rock Hallelujah", they will get noticed and when you are on the cusp of making it big not only at home but in Europe as a whole, that can only be a good thing.
FRANCE: "Moustache" by TWIN TWIN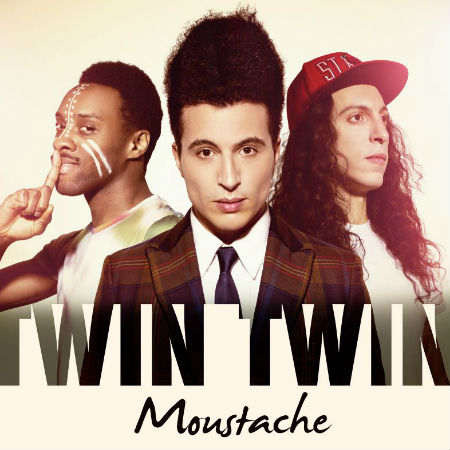 Fun thy name is Twin Twin.
Proof that France can get up and dance as well as anyone out there, Twin Twin, which is made up of twins Lorent Idir, François Djemel, and friend Patrick lit Biyik is known for its raucous sense of extravagant style, willingness to try anything once (as eurovision.tv notes, they are the epitome of the YOLO generation), and its ability to mix with everyone, regardless of their place in society.
Their bright, upbeat pop which mixes in healthy doses of electro-funk, rock and rap, has garnered them a great deal of attention, and gigs right across the world from Colombia to Spain, and now of course, Denmark.
The last thing you want to do is dismiss the music they make as disposable as the lyrics often include commentary on a wide range of issues and lend weight to the frothy, contagiously fun songs.
Which means that "Moustache" may not simply be about growing a hairy adornment for your upper lip then?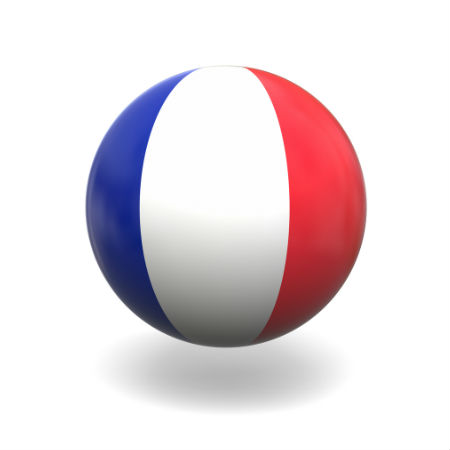 You would be correct!
It is in fact a withering critique of Western society's hyper consumerist culture, where everything is never enough and even if you've got it all, there's always something else you "need".
Like a moustache for instance?
Pairing satirical lyrics with a song so insanely bouncy, happy and upbeat that you will want to grab a hair brush and dance around the room like a piñata on amphetamines, and channelling the absolute best of zippy French pop, Twin Twin have a crowd pleaser like no other on their hands.
It's a worthy antidote to all the ballads flooding Eurovision in recent years and frankly if this doesn't get France a top 10 finish, I will happily eat my own moustache.
Once I have grown one of course, in a non-materialistic, suitably ironic way of course.
GEORGIA: "Three Minutes to Earth" by The Shin and Mariko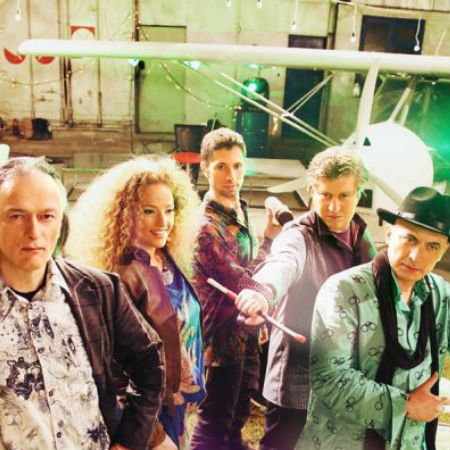 Based in Germany, The Shin, which formed in 1998, are a band dedicated to mixing Georgia's rich folk heritage with "Georgian-style vocal pyrotechnics, intricate polyphony and instrumental virtuosity, jazz scat, funk and fusion, flamenco, Ravel and Shakti" (source: theshin.com), with appropriately adventurous and engaging results.
A four member band made up of Zaza Miminoshvili, Zurab J. Gagnidze, Mamuka Gaganidze and Alexander Chumburidze, all of whom have long associations with the Georgian folk scene, The Shin (it means "coming home" in Georgian which strikes me for some reason as a warm and fuzzy folk-ish phrase) are revered in Georgia, which makes the natural choice you would think to represent their country at Eurovision.
Active in film, television, radio and theatre back home, they're also active on the international stages, collaborating with the likes of Chaka Khan, Robert Sturua and Randy Brecker, and building an enduring high profile at festivals around the world.
They've brought this spirit of collaboration to their entry to the contest, "Three Minutes to Earth", combining with noted vocalist and classically trained pianist Mariko Ebralidze who has built an enviable name for herself in Georgian musical circles since launching her pop career in 2008.
So undoubted musical talent? Tick! Stage presence to burn? Tick! Passion for music? Tick, tick, tick, tick and tick! (You're waiting for the "tock aren't you? Go on admit it.)
But what of the song "Three Minutes From Home?" Is is worth a hearty tick of not?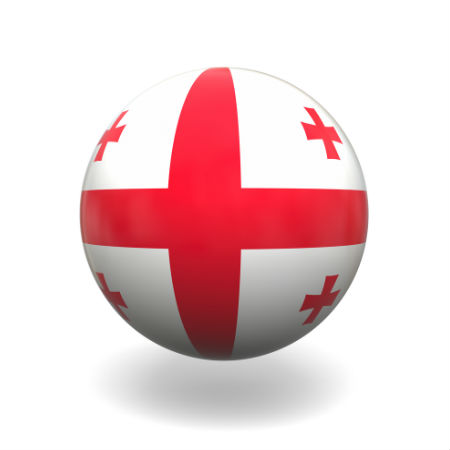 To be fair, it's hardly going to set the Eurovision stage on fire, and won't likely propel Georgia to the final, but it is a beautiful song that sneaks up on you, insinuating itself in the best possible way 'til you find yourself humming it when you least expect it.
While I am not entirely sure why the assorted extras are sitting around staring into space – dreaming of home perhaps? Left the iron and wishing they hadn't? Who knows? – the song which "describes the last three minutes of a long walk back to Earth, back home" (source: eurovision.tv), and was written by Zaza Miminoshvili and Eugen Eliu, meanders along with the sort of languid sang-froid that would be quite at home in any number of late night bars on a chilled Saturday night.
Punctuated by Mariko and Mamuka's understated but richly pleasing vocals, "Three Minutes to Earth" represents the return of a folk sound to the Eurovision Song Contest, which was at its height in the mid-Noughties but seems to have lost some momentum in succeeding years.
If any band is going to bring it back, it's The Shin, although part of me wishes they had stuck to singing in Georgian for that extra ring of artistic authenticity.
Still, even in English, "Three Minutes to Earth" will make for a welcome return for world music to the Eurovision stage, a back to the future moment that will be very welcome indeed, even if it doesn't get Georgia into the final which is likely.
GERMANY: "Is it Right?" by Elaiza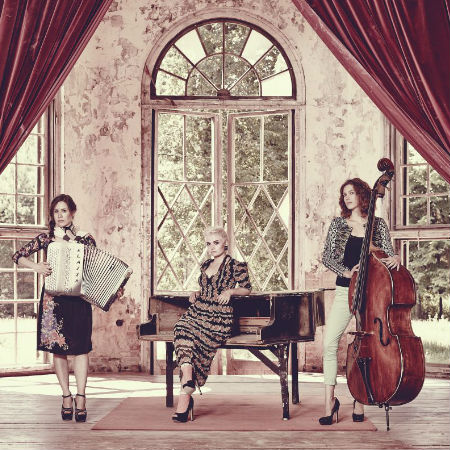 If, in your more cynical moments, you wonder if fairytales are still possible and dreams can still come true, you might want to let your mind wander to Elaiza, a brand spanking new band, who not only gained a wildcard entry to Germany's national selection contest for Eurovision on 13 March in Cologne, but managed to win it!
Made up of frontwoman, Elzbieta Steinmetz, a talented singer/songwriter of Ukrainian/Polish background, who draws on her heritage for artistic inspiration, and friends accordionist Yvonne Grünwald and contrabassist Natalie Plöger, Elaize surprised everyone with their unexpected win, not least their seven fellow contestants, all of whom were picked by industry insiders to compete.
It's a whirlwind trip to national recognition for the trio whose songs, according to eurovision.tv, "deal with the death of Ela's father, relationship problems and heartfelt sadness … a picture of real life itself – direct, emotional and very authentic", and like Georgia's entry, combine traditional folk sounds with a mix of modern musical trends.
Ready to capitalise on their sudden success, and newly heightened profile, Elaiza already has an album, Gallery, ready to go, giving their a real shot at making a longterm career out of of their just begun musical journey.
But though we may have romantic stars in our eyes at their fairytale success, helped along by the promotional doyen of the modern digital age YouTube, does their song "Is It Right?" have what it takes to make a lasting impression?
Contrary to my initial impression, I would have to say yes.
I am not especially enamoured of folk music but there is something about this song that, though it starts in fairly quiet and unobtrusive way, gradually gathers speed 'til it manages to get everyone up on their feet.
It's hardly a song for the masses, and is unlikely to earn Elaiza much radio airtime, but there is something subtlely contagious about the slow building tune which draws you in by degrees till you're actually singing along with it.
Well, somewhat.
Much of the song's success has to be sheeted home to Elzbieta Steinmetz, whose fresh-faced persona and crystal clear voice and genuinely warm and joyful presence on stage does a lot to give the fairly quiet ballad some extra zing and pizzazz.
Not enough zing and pizzazz to make it to the top 10 on final night – Germany has automatic entry to Eurovision's big night – but it will make an impression and may just make sure that their success on Cologne was not just a flash in the musical pan.
EUROVISION EXTRA EXTRA!
Denmark's public broadcaster DR and eurovision.tv have announced who will sing where in the semi-finals on Tuesday 6 May and Thursday 8 May, news which has been greeted with far more interest than a casual observer of Eurovision might be expecting.
The reason for the almost forensic interest in the running order on the two lead up nights to the grand final on Saturday 10 May is that often where you appear can have a tremendous impact on who votes for you.
Strictly speaking this shouldn't affect the jury voters since they should, like all good and fair judges, should be paying equal attention to every contestant regardless of where they pop up (this observation brought to you by #Andrewlikestooccasionallybeidealitstic hashtag)
But the European public who are are supplied 50% of the votes are a different matter entirely, apt to forgot someone if they're early in the piece or favour them if they come in later.
And of course as the children caught between the eldest and youngest in any family will attest, if you're somewhere in the middle, you might simply end up being ignored, dismissed as too much like the acts around you or forgotten by the time the last time act does their thing.
Another element to keep in mind is that DR and the European Broadcasting Union (EBU) which oversees Eurovision wants to keep as many eyeballs as possible on both semi-finals so the stronger or favourite acts, and regional groupings of countries even are usually split and scattered across both nights to ensure the voting public gives each the attention the broadcasters are looking for.
Some very fine analytical minds with a lot more Eurovision number crunching experience than I possess such ESC Insight and WiWiBloggs, have taken a look at who landed where and determined the possible winners and losers from the released line up.
For instance, ESC Insight points out that 75% of the acts that were scheduled second in their respective semi-final went on to the grand final, which this year then favours Latvia and Israel, while only 25% of acts who were third in line made it through.
It's an unexpectedly fascinating read if you have the time.
Here are the running orders for the first and second semi-finals:
Semi Final 1: Armenia, Latvia, Estonia, Sweden, Iceland, Albania, Russia, Azerbaijan, Ukraine, Belgium, Moldova, San Marino, Portugal, The Netherlands, Montenegro, and Hungary.
Semi Final 2: Malta, Israel, Norway, Georgia, Poland, Austria, Lithuania, Finland, Ireland, Belarus, F.Y.R. Macedonia, Switzerland, Greece, Slovenia, and Romania.