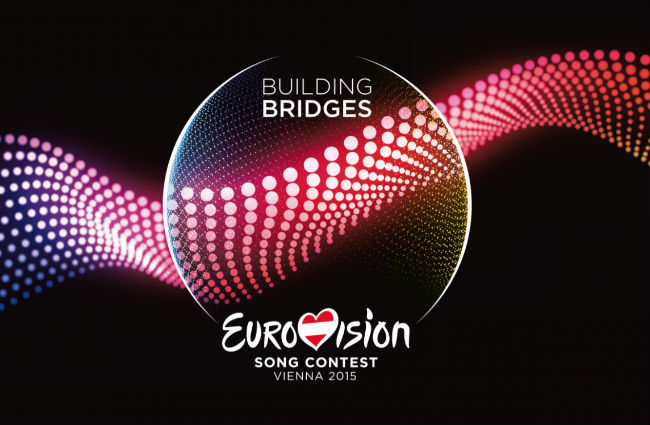 It's Eurovision Song Contest time again folks!
Let loose the glitter bombs of fabulous music now!
So, in the seven weeks leading up to the grand final on Saturday 23 May 2015, I will be profiling the acts and reviewing the songs of 5-6 countries each week, giving my unvarnished, unguarded and glitter-coated take on all 40 of the entries competing for glory in this year's contest.
It will be brutal, it will be camp, it may or may involve copious use of pyrotechnics, key changes and scantily-clad but limber back up dancers (and possibly a scantily-clad Polish farm woman or two ) but above all, it will hopefully give you some idea of who has the best chance of success at this year's contest.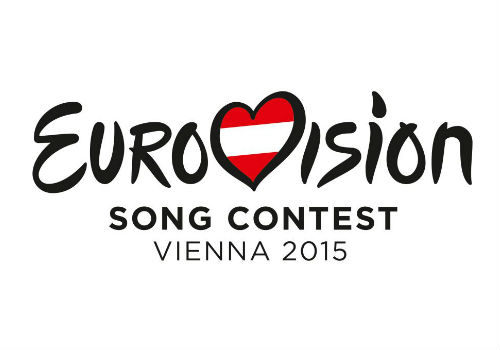 BUT FIRST … WHAT IS THE EUROVISION SONG CONTEST?
Started way back in 1956 as a way of drawing a fractured Europe back together with the healing power of music, the Eurovision Song Contest, or Concours Eurovision de la Chanson – the contest is telecast in both English and French – is open to all active members of the European Broadcasting Union, which oversees the competition.
Each country is permitted to submit one song to the contest – a song which is selected by a variety of means, usually a winner-takes-all competition such as Sweden's renowned Melodifestivalen – which they perform in two semi-finals in the hopes of making it to the glittering grand final.
Only six countries have direct entry into the grand final:
* The Big Four who fund most of the proceedings – UK, Germany, France and Spain
* The host country (which is the winner of the previous year's contest)
* Italy, who didn't take part for many years and was re-admitted in 2011 after a 14 year absence (it was one of seven countries that competed in the first event), making the Big Four the Big Five.
The winner is chosen by a 50/50 mix of viewer votes (you cannot vote for your own country) and a jury of music industry professionals in each country, a method which was chosen to counter the alleged skewing of votes based on political and/or cultural lines when voting was purely the preserve of viewers at home.
Past winners include, of course, ABBA in 1974 with "Waterloo" and Celine Dion who won for Switzerland in 1980 with "Ne partez pas sans moi".
Above all though, the Eurovision Song Contest is bright, over the top and deliciously camp, a celebration of music, inclusiveness and togetherness that draws annual viewing figures in the hundreds of millions.
This year's contest will be held in Vienna, Austria.
ALBANIA: "I'm Alive" by Elhaida Dani
THE ARTIST
There's no denying it – Elhaida Dani has made quite a name for herself.
Successful not just in her home country of Albania, where she has won both the talent show Star Academy (2009) and the Top Fest music competition run by one of the main commercial channels (2012), she also became The Voice of Italy in 2013, which she followed with the release of the song "When Love Calls Your Name" by legendary Italian singer and composer Riccardo Cocciante.
Also named the Best New Artist at Festival Suncane Skale in Montenegro and the Grand Prix in the festival Nova Musica in Bulgaria, you would think that performing at Eurovision would simply be another competition that the singer, who has been singing since she was four years old without any formal training, would take in her clearly artistically capable stride.
But you would be wrong, with the singer making it clear to Eurovision.tv that she is thrilled to be a part of European's most prestigious singing contest:
"It's the opportunity to perform in front of millions of people from all over Europe, and it's the most prestigious contest I have ever take part in. I love competitions, they always give me rushes of adrenaline and usually adrenaline it's an asset for me, it makes me perform even better. I hope it will happen in Vienna."
So clearly she has the voice, the drive and the passion, not to mention some piano-playing skills tucked away in her burgeoning repertoire, but has she got what it takes to do well at this year's contest?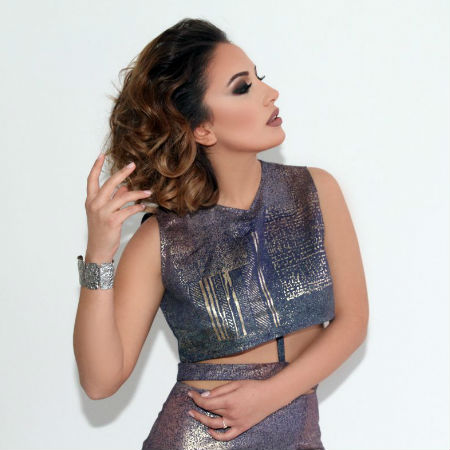 THE SONG
In a word – possibly.
If that sounds like I am damning her with faint, uncertain praise, my hesitation rests on the fact while her voice is an undoubtedly impressive talent, with the ability to evoke a thousand and one emotions without resorting to diva-like histrionics, the song she has been given to sing "I'm Alive", which replaced her first pick "Diell" (withdrawn on 23 February due to "personal reasons"), is not an overwhelmingly strong song.
Anthemic and soul-stirring yes, its lyrics a paean to a person she gratefully cites as "my sun", thanks to whom "I am alive, cuz you are my life", it is without doubt a beautiful song that touches more than a few emotional chords.
But is it a contest winner in the league of last year's intensely-emotional winner, "Rise Like a Phoenix", sung by the unforgettable Conchiat Wurst?
Not really, with the mid-tempo R&B-esque ballad failing to leave much of an after-impression, a problem considering the field this year is almost nothing but ballads all jostling for attention.
Will it get Albania through to the grand final? Yes.
Will they win Eurovision with it? Likely not.

ARMENIA: "Face the Shadow" by Genealogy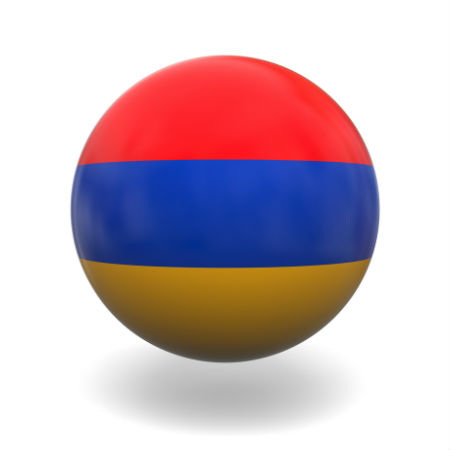 THE ARTISTS
Yes, not one but six artists make up the cobbled-together collective, Genealogy, its members, all drawn from the worldwide Armenian disapora, representing the five continents of the world and Armenia itself.
Symbolising the universal appeal of music, love and the ties that bind, even across oceans and vast land masses, Genealogy is made up of Essaï Altounian from Europe, Tamar Kaprelian from America, Stephanie Topalian from Asia, Vahe Tilbian from Africa, Mary-Jean O'Doherty Vasmatzian from Australia, and Inga Arshakyan (who performed for her home country in 2009 with her sister Anush) from Armenia.
Talented performers all, their joining together carries it with a powerful message:
"Happiness is born when people are united and live in harmony with themselves, their families, love relationships and so on. Generations are shifting with time but the genealogy remains, thus the values of love and peace are stable." (source: Eurovision.tv)
Powerful yes but has the song got what it takes to grant Armenia the kind of Eurovision glory it is clearly going to an enormous amount of trouble to attain?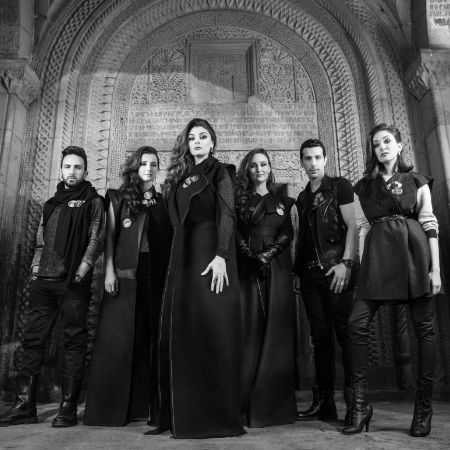 THE SONG
Honestly, highly unlikely.
While its lyrics pack a powerful punch, lauding the universal primacy of love, peace and truth, the music itself renders the song a little limp and plodding.
There's an almost '70s style soft rock feel to the song, evoking the sort of sound that artists like Nana Mouskouri made their own back in the day, but any appeal that might engender is lost in the absolute lack of coherence in the singing styles, lyrical pronunciations and distinct lack of harmonising between the six artists (ironic given the entry's intent).
It's a tangled mess of different singing styles than suggests six friends singing karaoke late one night rather than the official entry for a hitherto reasonably strong Eurovision performer.
Will it get Armenia through to the grand final? No.

BELARUS: "Time" by Uzari & Maimuna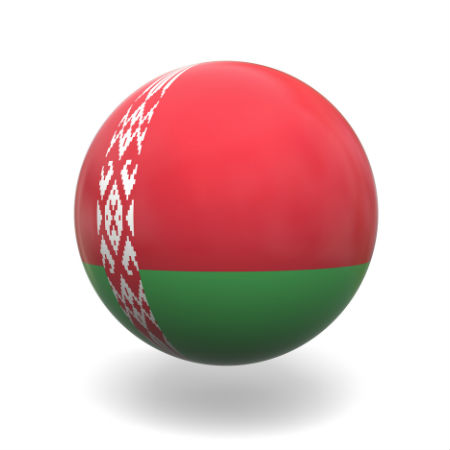 THE ARTIST
Ah, the thrown together Eurovision duo; sometimes it works, sometimes it doesn't.
In the case of Uzari (real name: Yuri Navrotsky), a singer with a substantial Eurovision pedigree, who was one of the backing singers for Belarus's 2012 entrant Anastasia Vinnikova and who composed the country's Junior Eurovision in 2014 "Sokal", and Maimuna, born to a Belorussian mother and a Malian father, and a leading violinist with the Presidential Orchestra of Belarus, the odds are extremely good that the former will be the case rather than the latter.
They both bring with them considerable talent and presence, contributing vocals (Uzari) and strings (Maimuna) to create what sounds like on paper to be a truly creative partnership of equals.
But what does it sound like in practice?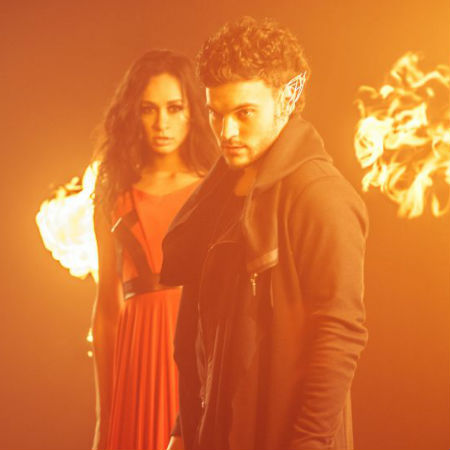 THE SONG
Actually it's enormously appealing.
An upbeat song that stresses the how little time we have and the importance of making the most of it – these sorts of noble sentiments are always popular in Eurovision entries, fitting for a contest established to appeal to the better angels of humanity – it's a pleasing bundle of catchy hooks, strings that sound pretty and substantial all at once, and vocals that more than ably keep pace with the charging melody.
This is a get and dance and clap entry, the sort of song that if performed with the requisite stage presence, stands a better than average chance of being a real glitter-covered crowd pleaser.
Will it get Belarus through to the grand final? Yes.
Will they win Eurovision with it? Likely no, but it could place top 10.

BELGIUM: "Rhythm Inside" by Loïc Nottet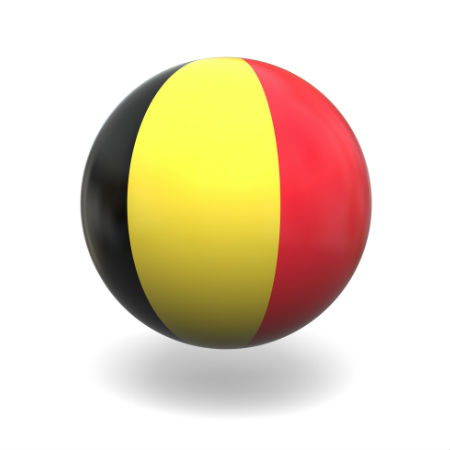 THE ARTIST
It's instantly obvious why Belgium picked Loïc Nottet to perform for them at this year's Eurovision Song Contest.
He not only has the striking boy band heartthrob looks that will have quite a few music fans of both genders rushing to check his martial status, a reputedly charismatic personality, which Bogdan at Wiwibloggs notes with approval, can "change from his … totes adorbs appearance in interviews to a sexy beast and a real, confident performer on stage" but most importantly for a singing contest, the sort of impressive voice that can handle pretty much anything you could ask him to sing.
Runner-up in The Voice Belgique TV singing contest in 2014, Nottet is also a talented composer – he wrote the music for "Rhythm Inside" with lyrical duties falling to Beverly Jo Scott – with an interest in stage presentation, which led to him having a strong hand in the choreography and look of the performance that will greet the Eurovision audience come semi final 1 night.
So the boy is talented, that much is clear, but has he co-written the sort of song that will have people as enthralled by his voice and presence as his looks?
THE SONG
Yes indeed he does.
Drawing comparisons to Lorde's slow burn style at first, almost uncomfortably so at times – he flies a little close, Icarus-like, to mimicry's sun in the opening bars especially – "Rhythm Inside" soon becomes its own pleasingly gritty, dark animal, all manly vocal growling and intense emotional evocation.
The song has a brooding intensity that balances perfectly with a stirring, almost inspiring singalong quality, it's punchy bright melody folding in to create what can only be considered as a perfect pop song in every way.
Will it get Belgium through to the grand final? Yes.
Will they win Eurovision with it? Quite possibly depending on the kind of mood Europe is in on the night and whether he can make the song sizzle on stage.

DENMARK: "The Way You Are" by Anti Social Media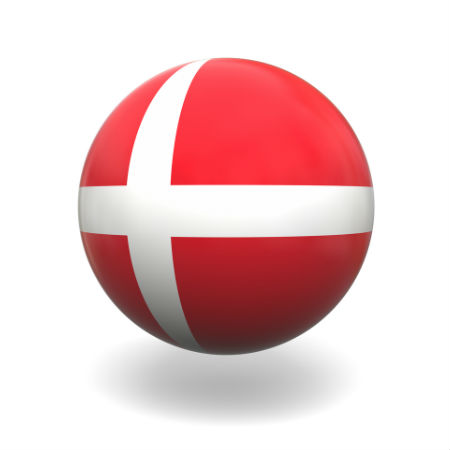 THE ARTIST
Talk about fresh off the artistic boat.
Anti Social Media (Philip Thornhill, Nikolaj Tøth, David Vang and Emil Vissing), two of whose members have not yet cracked the big 2-0, have only been a band for a few months, but in that short time have managed to garner a huge amount of attention with their March win of Denmark's Eurovision selection contest, Dansk Melodi Grand Prix, watched by over 2 million viewers.
Granted they are a little green around the gills, but their newly-arrived on the scene enthusiasm and joie de vivire should make up for any kind of shortfall caused by their relative inexperience to other artists on the Eurovision bill.
Oh and by the way, as they assure Eurovision.tv, they are all across the very thing their band name suggests they hate (time for a name re-think maybe?):
"… we are actually active on social media! Despite our name.."
The thing is, in the end, has the song got what it takes to help this young band do their country proud?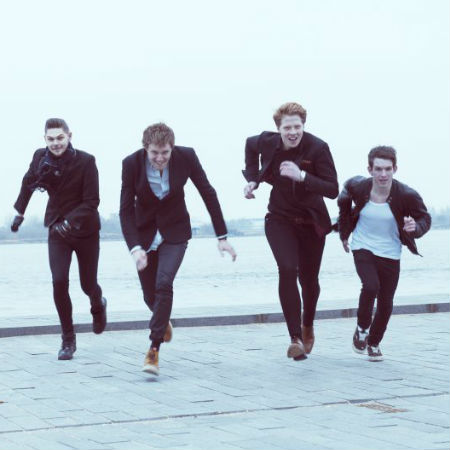 THE SONG
Absolutely. This is such a fun song!
Bouncy, effervescent About a Boy melodies and Beach Boys / The Monkees retro harmonies set it apart from many of the rather ordinary ballads on this year's Eurovision roster.
It's joyously upbeat with lyrics to match and frankly Anti-Socal media will have to stand motionless in dark, gothic clothing and not crack a single smile throughout their entire performance to not have the entire Eurovision audience skipping along with giddy abandon.*
(* I am quite possibly alone in this opinion if the jurors on Wiwibloggs are in any way representative of majority opinion.)
It's that kind of goosebump-inducing dreamy happy song that will have people feeling better about themselves before the first chorus and no doubt voting for Denmark accordingly.
The only downside is that all evidence of their live performances to date suggests, understandably, a band still getting used to their onstage look and personality.
Will it get Denmark through to the grand final? Yes (but they will need to kick their patchy live performance up a notch to do it.)
Will they win Eurovision with it? Every chance in the world if Europe is in an boy next wood sings happy happy tunes Alexander Rybak (winner for Norway in 2009 with the uplifting fey "Fairytale") state of mind and the band give the performance of their short musical lives.

ESTONIA: "Goodbye to Yesterday" by Elina Born & Stig Rästa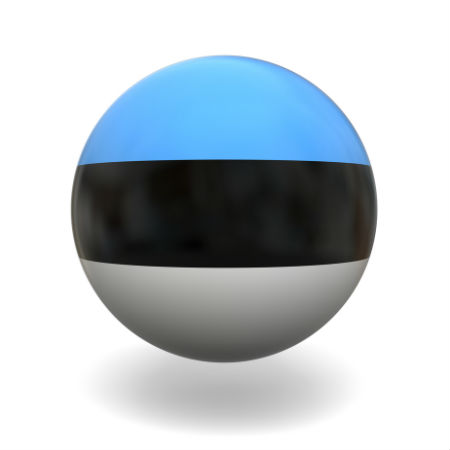 THE ARTISTS
Apparently, age differences aside – granted it's only 15 years, he's 35, she's 20, but that's enough time for Rästa to have lived several musical lifetimes in a variety of bands – Rästa and Born approach life from very different perspectives.
Kind of like the Donny and Marie of Estonian music then with Born taking the country part of the equation and Rästa the earthier rock 'n' roll aspect.
Ironically, it is Rästa who now craves the peace and quiet of the country after a lifetime in the big bad city which is where he probably wrote "Goodbye to Yesterday", a song so popular in the Estonian selections for Eurovision that it garnered a record 79% of the popular vote.
A famous songwriter who usually prefer to write the songs that people sing, happily leaving the singing to them, he's made the exception with his fifth attempt to get one of his songs up as the Eurovisio entrant to team with Born who he "discovered" three years when he saw a clip of hers on YouTube.
So a fairytale musical coming together then but is the song as good as it's cracked up to be?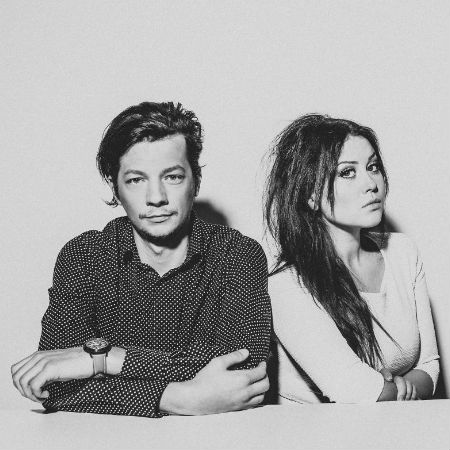 THE SONG
Actually yes it is.
A bluesy, growling guitar-driven country number that laments the ending of the relationship at the male partner's hand largely because he feels he would have ruined it eventually anyway, it's an emotionally raw dissection of love gone wrong, and the regret and sadness that follows in its wake.
It's eminently listenable and quite catchy in its own way, only let down by the less than stellar vocals of Rästa who while not terrible, is not astoundingly good either.
That, coupled with the dark lyrical themes which typically do not Eurovision voters happy and douze point-giving happy make, likely means they won't make their way out of the semi-final, continuing Estonia's recent run of bad luck at the contest.
Will it get Estonia through to the grand final? No.
F.Y.R. MACEDONIA: "Autumn Leaves" by Daniel Kajmakoski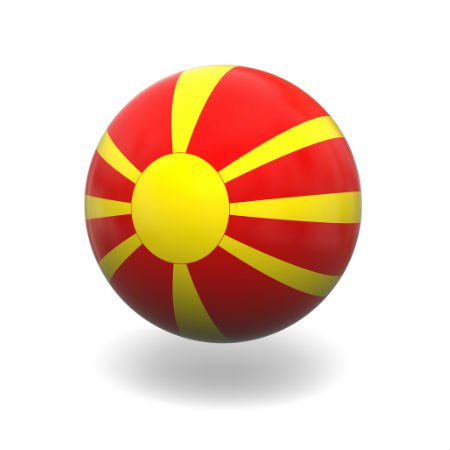 THE ARTIST
The winner of X Factor Adria in 2013, a Balkan wide singing talent contest established for much the same reason that Eurovision itself was in 1956, to build peace and harmony where recently there was none, Vienna-based Daniel Kajmakoski is a very talented man.
A composer and singer, who is as adapt at channelling his inner rock god as his fun pop artist, he's proficient on guitar and piano, his namesake is Daniel Popovic who represented the then federated states of Yugoslavia at 1983's Eurovision Song Contest.
Gaining the chance to represent the country of his birth in Austria via the country's Skopje Festival, which was used as the selection vehicle this year, Kajmakoski's a firm believer in unity and peace, even if song "Autumn Leaves" focuses on the break up of something special not its building up:
"….has always been a fascinating event for me, because through music it unites people but at the same time shows the diversity of nations. I have always had big appreciation for people no matter their skin colour, race, nation, religion or political opinion and the Eurovision Song Contest is the best event ever for showing we are all the same, human people, no matter the country we are coming from!" (source: Eurovision.tv)
So he lives and breathes the ethos of Eurovision, but is his song up to the task?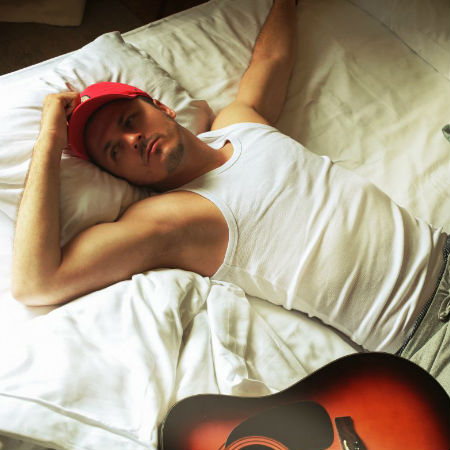 THE SONG
In a word yes largely because it's a strikingly beautiful song anchored with aching intensity by Daniel Kajmakoski.
Falling firmly into the life is sad and things have gone terribly wrong camp of Eurovision songs, of which there are a surprisingly high number for a contest dedicated to upbeat, life-affirming ideals, it's redolent with regret, pleading and emotions switched to a desperate, scrabbling 10.
The only downside is it is a little too unadventurous, its lyrical themes and music a little too factory-bought.
Even so, it's an attractive song that manages to partly rise above its generic origins.
Will it get Belarus through to the grand final? Touch and go really. 
Will they win Eurovision with it? Not really but a top 10 placing is possible. 

FINLAND: Aina Mun Pitää by Pertti Kurikan Nimipäivät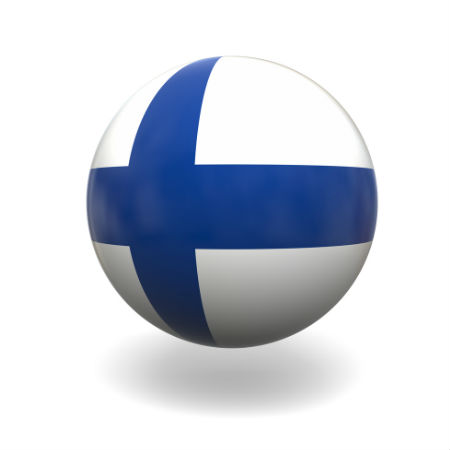 THE ARTIST
Now here's a band that dovetails with the ideals of Eurovision almost to the point where you could describe them as the poster children for the contest.
Formed in 2009 at a charity workshop designed to assist adults with developmental disabilities, this punk rock band, who in spirit at least have a great deal in common with their compatriots Lordi who won Eurovision for Finland in 2006 with "Hard Rock Hallelujah", Pertti Kurikan Nimipäivät are a force to be reckoned with.
Made up of Pertti Kurikka, who is the band's front man, lead guitarist and song co-writer with vocalist Kari Aalto, bassist Sami Helle -who describes the band, rather matter-of-factly, as "four middle-aged, mentally handicapped men [whose] music [of choice] is, of course, Finnish punk" – drummer Toni Välitalo, the band have released a slew of EPs, have a Greatest Hits package ready to release and legions of fans worldwide.
So they've earned their place at the Eurovision dining table but what of their song? Good enough to feast on?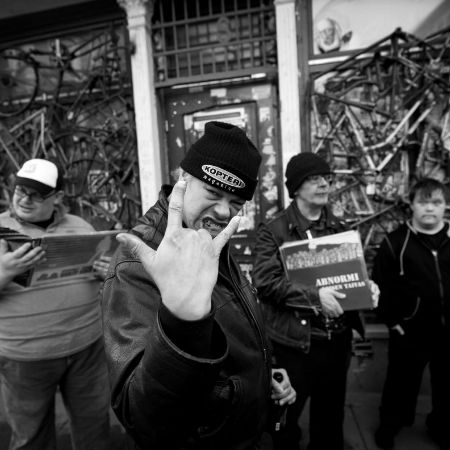 THE SONG
It surprisingly is.
I only say "surprisingly" because I don't generally find punk to be either an appealing or engrossing listening experience.
But there's something strangely compelling about "Aina Mun Pitää" which pushes ahead with a powerful momentum and an appealing underlying melodic feel.
Unfortunately unlike Lordi, I don't think this song has what it takes to make it to the final, being rather less of a bridge to the mainstream than "Rock Song Hallelujah" was in 2006.
Will it get Finland through to the grand final? No but at least it got this punk-eschewing reviewer to nod along for three minutes to a punk song, something that's never happened before.
EUROVISION EXTRA EXTRA!
As you may or may not know, this year marks the 60th anniversary of the Eurovision Song Contest and to celebrate, the European Broadcasting Union, which controls the event, and the BBC staged a celebratory concert at the Eventim Apollo Theatre in London on April 1, gathering together winners and contestants past and present to perform in honour of a singing contest that began as a way of uniting Europe in the horrific aftermath of World War Two.
Hosted by noted UK chat show host and host of the British telecast of the contest Graham Norton and Swedish comedian Petra Merde, who compered Sweden's hosting of the event back in 2013 (it won in 2012 with Loreen's rousing pop gem "Euphoria"), it attracted a huge audience through the 20 countries in which it was broadcast, including 1.89 million in Britain.
Among the many notable performances by artists like Loreen, Johnny Logan, Brotherhood of Man, Dima Bilan and Emmerlie de Forest was a rousing rendition of "Waterloo" by last year's winner Conchita Wurst and Israel's Dana International, who as Pink News noted, "made history in 1998 when she won the contest in Birmingham – the first transgender person to ever take home the crown."
It was a night every bit as big, lavish and wonderful as the contest itself.