It's Eurovision Song Contest time again folks!
Let loose the glitter bombs of fabulous music now!
So, in the seven weeks leading up to the grand final on Saturday 23 May 2015, I will be profiling the acts and reviewing the songs of 5-6 countries each week, giving my unvarnished, unguarded and glitter-coated take on all 40 of the entries competing for glory in this year's contest.
It will be brutal, it will be camp, it may or may involve copious use of pyrotechnics, key changes and scantily-clad but limber back up dancers (and possibly a scantily-clad Polish farm woman or two ) but above all, it will hopefully give you some idea of who has the best chance of success at this year's contest.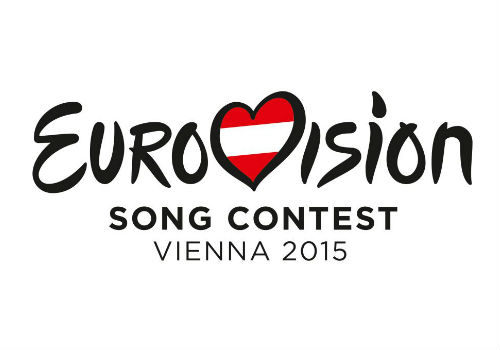 BUT FIRST … WHAT IS THE EUROVISION SONG CONTEST?
Started way back in 1956 as a way of drawing a fractured Europe back together with the healing power of music, the Eurovision Song Contest, or Concours Eurovision de la Chanson – the contest is telecast in both English and French – is open to all active members of the European Broadcasting Union, which oversees the competition.
Each country is permitted to submit one song to the contest – a song which is selected by a variety of means, usually a winner-takes-all competition such as Sweden's renowned Melodifestivalen – which they perform in two semi-finals in the hopes of making it to the glittering grand final.
Only six countries have direct entry into the grand final:
* The Big Four who fund most of the proceedings – UK, Germany, France and Spain
* The host country (which is the winner of the previous year's contest)
* Italy, who didn't take part for many years and was re-admitted in 2011 after a 14 year absence (it was one of seven countries that competed in the first event), making the Big Four the Big Five.
The winner is chosen by a 50/50 mix of viewer votes (you cannot vote for your own country) and a jury of music industry professionals in each country, a method which was chosen to counter the alleged skewing of votes based on political and/or cultural lines when voting was purely the preserve of viewers at home.
Past winners include, of course, ABBA in 1974 with "Waterloo" and Celine Dion who won for Switzerland in 1980 with "Ne partez pas sans moi".
Above all though, the Eurovision Song Contest is bright, over the top and deliciously camp, a celebration of music, inclusiveness and togetherness that draws annual viewing figures in the hundreds of millions.
This year's contest will be held in Vienna, Austria.
AZERBAIJAN: Hour of the Wolf" by Elnur Hüseynov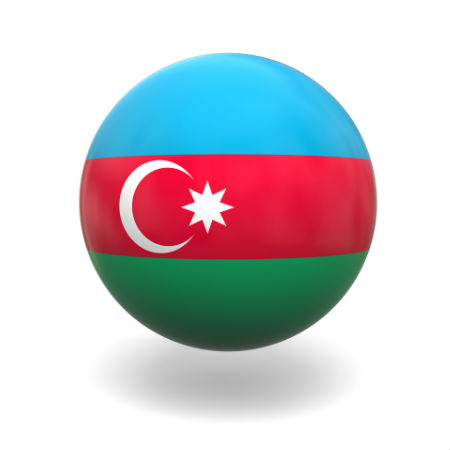 THE ARTIST
You could be forgiven for taking one look at Elnur Hüseynov's handsome face and thinking to yourself "I know I've seen him somewhere before."
And that would be because you most definitely have, and at the Eurovision Song Contest no less, where the singer partnered with Samir back in 2008 for Azerbaijan's first appearance at the event where they placed a more than respectable 8th in the grand final with the song "Day After Day".
Now he's back all by his lonesome with a song that Eurovision.tv is calling "a mystical contemporary ballad" – quite whether it is worthy of such a flowery description is something we'll get to shortly – no doubt ready to do his best to replicate Azerbaijan's highest placing, the highly coveted #1 position, attained by Ell and Nikki back in 2011.
Quite apart from his time at Eurovision, he certainly has the experience to give it a good shot with a piano and vocal lessons starting at the age of five, an eclectic taste in musical genres (from classical to jazz to pop) and his crowning in February 2015 as The Voice in Turkey.
So he's has the runs on the board but does he have the song to go with them?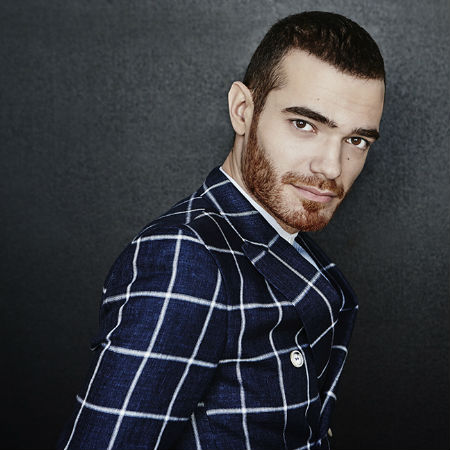 THE SONG
He actually does.
While I am not one for ballads in general, the combination of Hüseynov's dusky, emotive vocals, an inspiring melody that will only leave you stone motherless cold and un-goosebumped if someone has stolen your heart and stomped on it, and lyrics that address the darkness and shadows of the human experience cannot leave you unmoved.
Confirming that Azerbaijan haven't relinquished their commitment to damn fine singers performing mesmerisingly beautiful songs, "Hour of the Wolf" is that rare Eurovision animal, a genuine showstopper and I'd be very surprised if there aren't a sea of mobile phones held aloft in swaying hands by the time Hüseynov is done reminding us that life can be less than delightful at times.
His only achilles heel though might be, as Bogdan from Wiwibloggs observes, a tendency to go the full Mariah in his live performances:
"… the live performances that I've heard so far are disappointing. Elnur's vocal gymnastics tend to hurt the song. He's no longer competing in the Voice of Turkey and he should let the song shine, not his voice, by dropping the unnecessary melismata."
Will it get Azerbaijan through to the grand final? Every chance in the world if his live performance is as good as the spine-tingling studio one.
Will they win Eurovision with it? Probably not this year although again if he delivers on stage, it could be that magic song that cuts through.

CYPRUS: "One Thing I Should Have Done" by John Karayiannis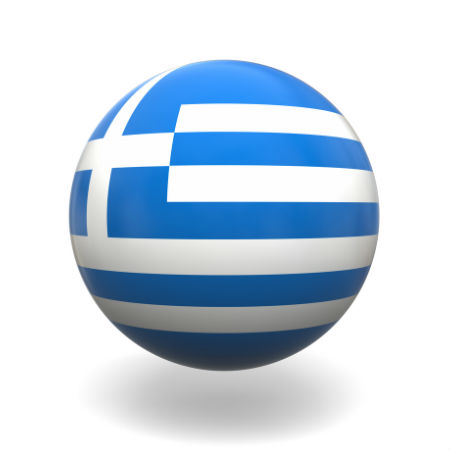 THE ARTIST
Citing his modern musical influences as John Mayer and Ed Sheeran – a marked departure from his childhood listening slate of Metallica, Eminem and Linkin Park – John Karayiannis seems determined to woo the world one heartfelt song at a time.
Gearing up to move to the UK in September where he plans to study music at Berklee Music College and record an album, his representation of Cyprus at Eurovision is something he's been working towards since he had his first vocal lesson at age 8 and began competing in talent shows all across Cyprus, many of which he won.
His ambitions crystallised further though when he heard Lisa Andreas perform "Stronger Every Minute" for Cyprus at Eurovision in 2004 and he realised that representing his country, not just his hometown of Limassol was a real possibility, spurring him on to compete for Junior Eurovision at age 13 (a scant seven years ago; alas he wasn't selected then) and now of course Eurovision itself, where competing means a huge deal to him (Eurovision.tv):
"For me personally, it's the best song competition in the world, and always will be, and I'm so excited to be part of it this year. But it's also important for me because of my country. Nothing would give me more pleasure than seeing Cyprus host the Eurovision Song Contest next year!"
There is the ambition and national pride then but is there a song worthy of both those laudable attributes?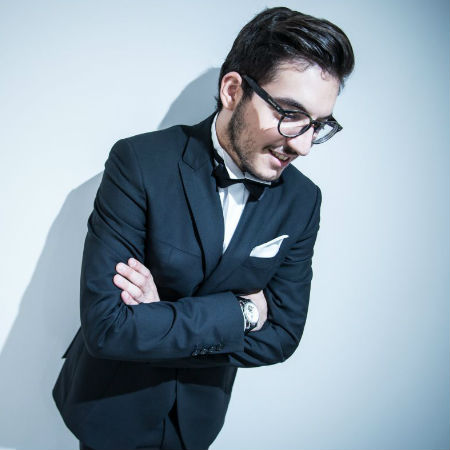 THE SONG
There is in fact, you'll be quite pleased to know.
Though Karayiannis refers to the song by Mike Connaris, rather humbly, as "a song anyone can sing with just a voice and guitar/piano", "One Thing I Should Have Done", while not the strongest entry at this year's contest, is nonetheless a thing of great beauty and emotion.
Much of this acoustic song's attractiveness comes from Karayiannis's soulful voice which sounds like it is breaking as he sings over an achingly pretty melody about his profound regret at roads not taken in the service of love:
"I always did everything for you
I gave you my heart, you gave me yours too
You'd make me feel I was really someone
But there's one thing I should have done"
Will it get Cyprus through to the grand final? If all the romantics of Europe and Australia fall in love with it, and they will, then he's got a real chance.
Will they win Eurovision with it? Unlikely. It's indescribably lovely but not really showy enough to really stop the contest in its tracks.
CZECH REPUBLIC: "Hope Never Dies"by Marta Jandová and Václav Noid Bárta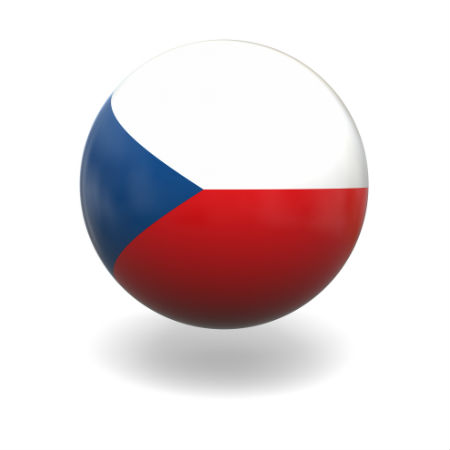 THE ARTIST
The Czech Republic have returned to the glitter-strewn halls of Eurovision after a six year absence – it last competed in 2009 where the country was represented by Gipsy.cz performing "Aven Romale" – with one of the great enduring traditions of the contest, the male/female power duo.
In the case of Marta Jandová and Václav Noid Bárta though, this is no tokenistic nod to a well-established pattern.
Both artists come laden with talent and accomplishments in abundance with Jandová enjoying considerable success in both her home country and Germany as a member of the rock band Die Happy, and Bárta moving effortlessly between composing and arranging, acting, and as luck would have it, singing, which has included performances in a number of stage musicals.
Separately they are indisputably major achievers but how they do fare as a duo and does the song "Hope Never Dies", as Eurovision a song title as you're likely to get, equal the sum of their combined talents?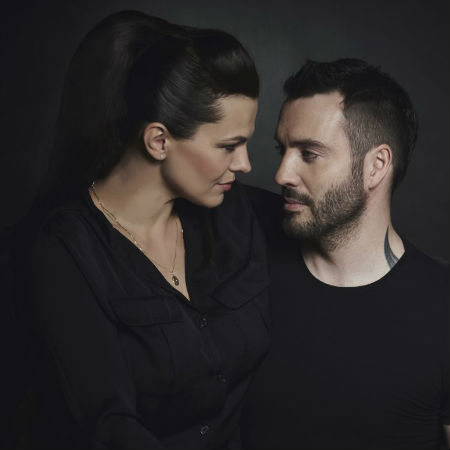 THE SONG
If you're James Bond and in the market for a new theme song then yes.
But even if you're a plain old Eurovision music fan, there's a lot to like about the song.
It is beautifully sung by both artists whose voices mesh perfectly and to goosebump-inducing, emotionally-evocative effect, with just the right amount of Evanesence-like emo goth going for it.
Granted this might render it as a relic from the late '90s searching for a new and loving home but rather than sounding like a refugee from an out of date karaoke hall, it comes across as stirring and beautiful, exactly the kind of song that, if done well, should light up the stage (along with the requisite pyrotechnics naturally).
Will it get the Czech Republic through to the grand final? If all the James Bond and Evanescence fans of the world unite (along with anyone who love a good stirring ballad), then yes.
Will they win Eurovision with it? Probably not. It has presence yes but not quite enough to carry off the prize I suspect.

ICELAND: "Unbroken" by María Ólafs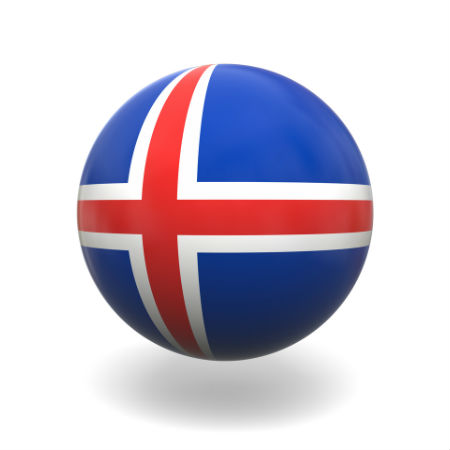 THE ARTIST
María Ólafs aka María Ólafsdóttir practically lives in the theatre.
Kicking off her career in 2007 at the tender age of 14, which as it turns out is just the right age to play Louise Von Trapp in The Sound of Music, María went on to perform as a young Michael Jackson (yes really) and Ronja The Robber's Daughter, the lead role in the play of the same name by Astrid Lindgren, the much-loved Swedish children's book author.
Not content to merely tread the boards, María has taken her crystal clear voice, her ukelele-playing skills and gone to work with the StopWaitGo songwriting team who, as luck would have it, wrote this year's Icelandic entry.
Speaking of which, is this the song to carry María out of the theatre and onto pop charts worldwide, but more importantly at this point, the hearts of Eurovision voters?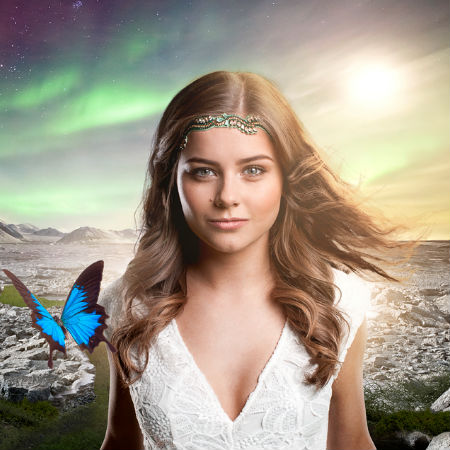 THE SONG
Well, it may not set the world on fire but there's a lot to like about this slice of well-wrought contemporary pop.
Possessed of a hook large enough to land a score of marlins, Ólafs' soaring, divinely expressive voice and lyrics that inspiringly talk about a "step into the light forever" (always a good thing lest you stub your toes in the dark), this is perfect pop, the kind that could nestle happily atop the charts of any country in the world.
That however could be its great downfall.
It's inordinately pretty, up there with the very best ballads around at the moment, but it's that feeling that we've heard it all before, that it's just another ballad straight out of the emotive song cookie cutter factory that could bedevil its chances.
Having said that, it could also be what fuels its success. A coin toss either way really.
Will it get the Iceland through to the grand final? Absolutely. It's beautifully made that hits all the right buttons, lyrically vocally and melodically.
Will they win Eurovision with it? Outside chance given its compelling sound but I would be booking a flight to Reykjavík in May 2016 just yet.

IRELAND: "Playing With Numbers" by Molly Sterling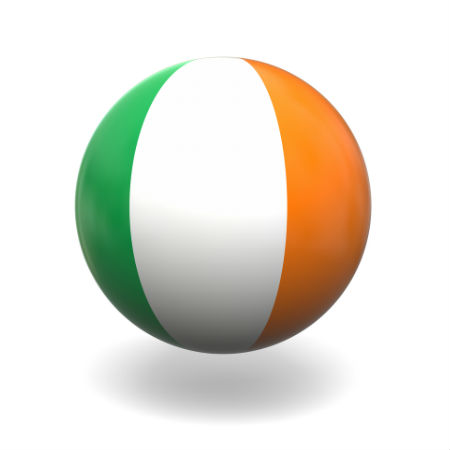 THE ARTIST
Much like Cypriot John Karayiannis, who grew up with a mix of parentally-sourced musical influences before settling on his own far more different choices, Molly Sterling has travelled an interesting route to molding up her own artistic identity.
Growing up listening to The Eagles, Meatloaf and Queen in her parents' County Tipperary home, she eventually gravitated to artists like Hozier, Steveie Nicks, and Beyonce, all individual music artists with distinctive identities of their own, some more well-developed than others.
They are all artists with a fierce passion and heart on their sleeve approach to performance, an approach which appears to have made its mark on this young 17 year old artist who taught herself the piano when she was 11 and began entering competitions just a year later (just five years ago for those keeping score at home) and seems to pour her very self into each and every performance.
But having a passion to perform is one thing; having the right song to perform is quite another … have she and fellow composer Greg French conjured the right kind of material?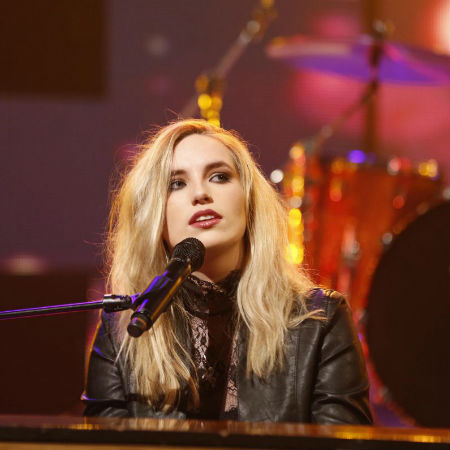 THE SONG
Let's start by saying you have to be impressed.
Even if piano-driven ballads about the cruelties of life's lessons learned aren't your thing, at just 17 years of age Molly Sterling has written and is performing with ease, grace and stunningly moving vocals, a song with far more musical gravitas, melodic prettiness, and well-worn life experience than you might expect.
It also unfortunately sounds like it just emerged still steaming, from the Bakery of Songs I Heard Many Times Before, replete with deliberately baked-in earnest, if well-intentioned, lyrics, stirring melody and heartfelt passion.
Even though it seems to give off authentic, rueful life experience in droves, it all ends up sounding a bit too contrived, too calculated, designed solely to snare the more conservative national jurors out there, of which there are many, who seem to eat these songs up for breakfast before moving onto a mid-tempo snack for lunch.
Will it get the Ireland through to the grand final? Maybe. But all memory of the song seems to be evaporate as it final notes are played so it might be forgotten come voting time.
Will they win Eurovision with it? Alas no. Ireland will not be re-capturing its years of '90s glory with this song, no matter how lovely it sounds.

ISRAEL: "Golden Boy" by Nadav Guedj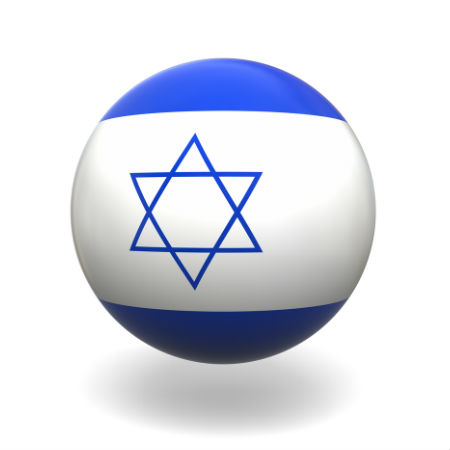 THE ARTIST
My they're breeding them young out there in Eurovision land!
Just 16 years of ago, this French-Israeli singer, whose musical tastes run the gamut of hip-hop, R&B, electronic and soul – if he's like many teenagers these current predilections are a work in progress so it will be interesting where he goes from here – is the newly-minted winner of TV talent show, The Rising Star, which handily has as its main prize the honour of representing Israel at the Eurovision Song Contest.
Thanks to his barely-out-of-Junior-Eurovision age, he brings a freshness and vivacity to his performance, something which will no doubt go down well with Eurovision audiences who have shown themselves to be more than willing to get up and dance the night away – well three minutes of it anyway – if the opportunity presents itself.
And being a young artist who appears to be in that gloriously experimental phase where pretty much anything goes musically, you can count on the song he's chosen to duck, dive and have some fun in ways that his older European compatriots may not be so comfortable doing.
THE SONG
A-ha Nadav I see what you did there!
Started off softly and slowly, fooling us into thinking you've written yet another in a seemingly long line of ballads before segueing into – ta-dah! Big reveal! – a bright, shimmering eastern-influenced Euro dance beat that will not be denied.
Throw in some meaningful lyrics – well of a kind; his heart is broken and he's dancing to pretend it's still whole by doing an amped-up John Travolta on the dancefloor so there! – and a slightly draggy but still enjoyable verse/bridge and you have an insanely catchy song that will have the audience up on their feet after a series of reasonably sweet but slow ballads.
This will stand out because it's fun, delightfully cheesy and so different to many of the other songs it's keeping company in the second semi-final.
Will it get the Israel through to the grand final? C'mon! Does the audience have a pulse? Yes … then YES.
Will they win Eurovision with it? Probably not but I wouldn't be surprised if they get into the Top 10 based on joie de vivre and a merry, spirited, oh-so-danceable f**k you to emotional pain alone.

LATVIA: "Love Injected" by Aminata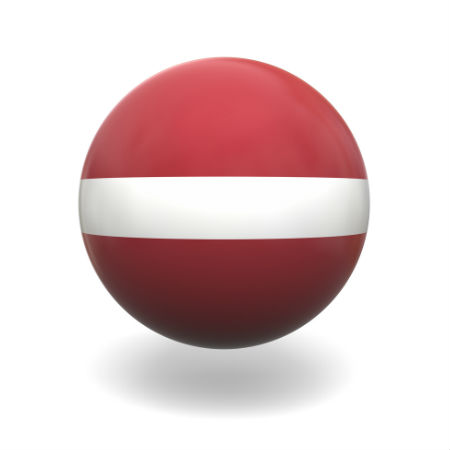 THE ARTIST
Born to a Latvian/Russian mother and a Burkina Fasoan father, Aminate Savodogo is a striking presence in every way possible.
Chief among her arresting attributes is her gift for deftly and beautifully combining the very best of the musical traditions that have influenced her and stamping onto them her own musical identity.
She has brought this unique artistic perspective to a slew of TV shows and singing competitions including Krodziņā pie Paula, Latvia's take on Clash of the Choirs, Koru kari 3, and most notably the national Eurovision Song Contest selections in which she competed in 2014, placing fifth, and 2015 where she, of course, won.
All of these public platforms have granted her a greatly elevated profile, one that will doubtless only increase as the result of her performance at Eurovision, something which understandably has her quite excited as she told Eurovision.tv:
"I think that every singer dreams to perform on the big stage like it is in the Eurovision. The thought that so many people will listen to my song at the same moment is very exciting, I dream to feel and to enjoy this moment. And of course it is great experience for a young artist like me."
But does the song match her boundless talent and ever-increasing trajectory?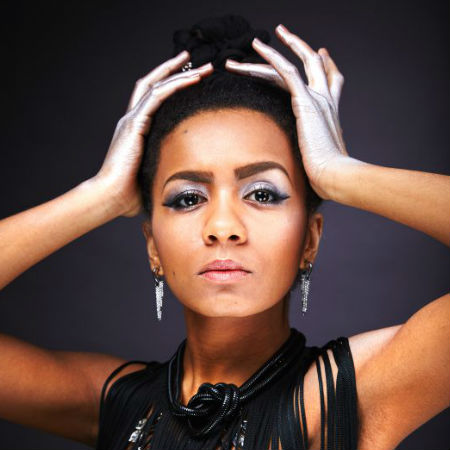 THE SONG
You better believe it does.
This, now THIS, is how you do a ballad folks!
Go quirkily trippy in the verses much like new artists of the calibre Empress of and Ibeyi who have embraced deliciously off beat melodies so wholeheartedly, throw in a soaring, vibrant voice that surges with the sort of emotional power lesser talents can only dream of, and finish it off with a spine-tingling performance that leaves you breathless.
"Love Injected" is passionate, vital, experimental in all the best ways, has personality in droves, all delivered by a voice that knows how to capture the attention of everyone within earshot in seconds.
It's powerfully mesmerising stuff and should stop the show in seconds flat.
Simply magnificent.
Will it get the Latvia through to the grand final? Hell yeah! This is exactly what semi-final two, and the contest as a whole has been crying out for.
Will they win Eurovision with it? Absolutely every chance. This is an impressive mix of the offbeat deeply melodic spirit of Loreen's "Euphoria" and the emotional one-two punch of Conchita Wurst's "Rise Like a Phoenix" and a whole lot more besides.

LITHUANIA: "This Time" by Monika Linkytė and Vaidas Baumila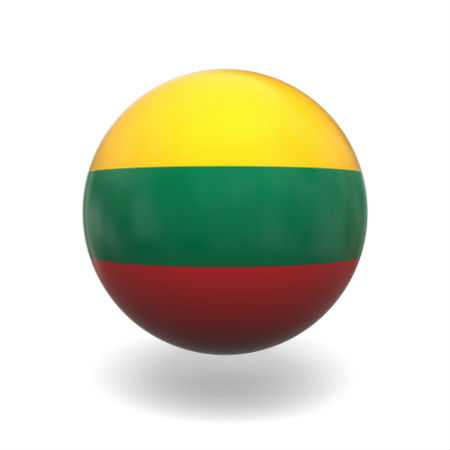 THE ARTIST
The joining of Monika Linkytè and Vaidas Baumila may have been a last minute collaboration – it was originally envisaged that a solo act would represent the Baltic country but it seems the Lithuanian voting public had a different idea – but it's one that seems to  work on just about every level.
Linkytè, a talented dancer, piano player and singer who has been tenaciously trying to get the nod to represent Lithuania for quite a few years now (2010-2014 to be exact, with an attempt to qualify for Junior Eurovision in 2007), and Baumila, who is both an actor and singer, with three albums go together like, well,  pretty much any appealing pairing that comes to mind.
While it's unclear if this musical match made in heaven was one of the artists' choosing or something cooked up in the heat of Lithuania's national selection process, Eurovizijos 2015, it's a masterstroke, combining two talented voices with a relentlessly, cheerfully upbeat, eminently-listenable song.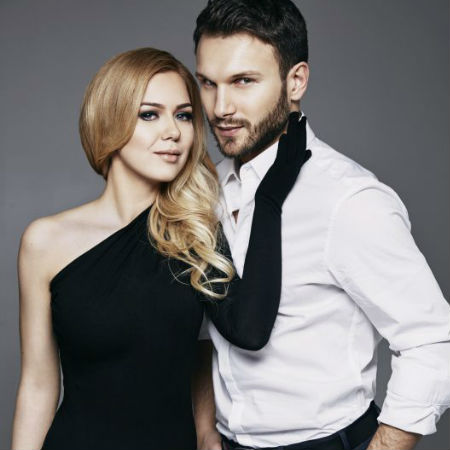 THE SONG
Hurrah! A duo who seem to love being on stage with each other, and a song every bit as engaging as the talented twosome performing it.
Sporting some charming country music flourishes, a fiddle-driven melody that bounces along with irrepressible rockabilly joie de vivre, and gorgeous harmonies from Baumila and  Linkytė whose voices mesh together like they were always meant to go together, "This Time" is an upbeat anti-ballad tonic.
It embodies so much feel good happiness and chemistry between the two artists, so potent you could bottle it, that it's hard not to crack a smile of epic proportions and leap from your seat, assuming you're in it to begin with, and most of the Eurovision audience will be after an endless stream of ballads which do not a riotous dancefloor atmosphere make, and dance up a life-affirming storm.
And you will, trust me you will.
Will it get the Lithuania through to the grand final? Quite possibly if people are as hungry for an upbeat, blisteringly happy song as I think they'll be.
Will they win Eurovision with it? Probably not. It's joyous musical romp to be sure but hasn't quite got the musical muscularity to beat out some other more memorable songs.
MALTA: "Warrior" by Amber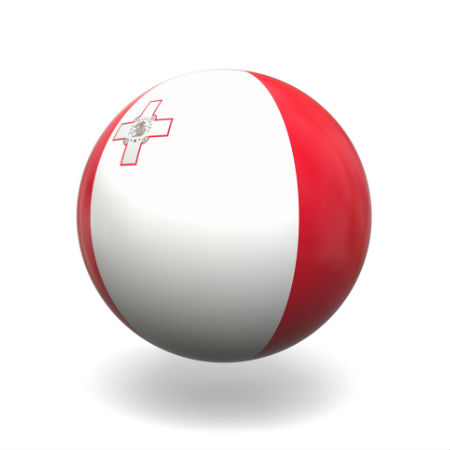 THE ARTIST
Amber Bondin, or simply Amber, the name by which she is known and loved, is a woman on a mission.
Keenly aware that Eurovision is the sort of platform most would-be singing superstars would kill for – although its track record of creating international artists of enduring popularity is spotty at best – the one-time judo aficionado is keen to make the most of an opportunity she has been pursuing since 2011:
"The Eurovision Song Contest is a great platform for all performers. It's an incredible opportunity to perform in front of millions of people across Europe and around the world; and there's no audience like the audience of the contest. I would love to have my own album and go on tour. Who knows, the Eurovision Song Contest might make that happen."
This is not simply aspirational talk born in a vacuum of high hopes.
The back up singer for Malta's 2012 Eurovision representative Kurt Calleja, she is keenly aware of where one minute three minute performance, and her powerful, emotionally-redolent voice, could take her.
That is if the song is as good as her talent and ambition but is it?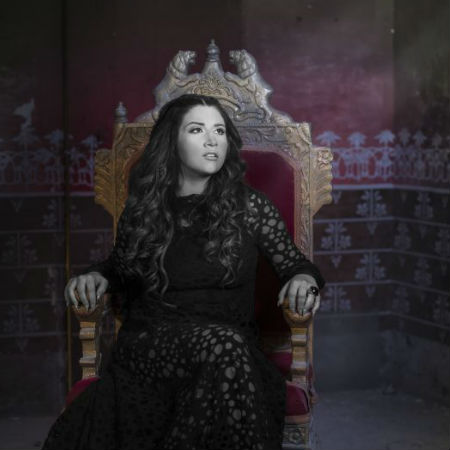 THE SONG
Not really, at least not in any enduringly memorable way.
But before we get to that, it's important you know you know Amber considers herself a "warrior".
How do know this? Because she repeats it over and over in ever more forceful, octave-hugging ways that lend the song the sort of forceful statement-making presence that would find it quite at home at the climax of a stage musical or Disney movie like Frozen.
Make no mistake Amber has a brilliant voice which combines equal serves of passion, conviction and awe-inspiring technical skill and she uses it to great effect on "Warrior".
However for all that emotional intensity, and lyrics that defy anyone to come and steal away her new take-no-prisoners approach to her previously beleaguered life, the song itself kinds of ends up going nowhere.
With all power singing going on, this should be resonating with you for ages after the last notes slip away but it seems to vanish almost immediately, leaving little to no trace, a musical paradox indeed.
Will it get the Malta through to the grand final? Unlikely. It has its charms but not quite enough of them.
Will they win Eurovision with it? No. It's missing that crucial X factor.

EUROVISION EXTRA EXTRA!
One of the many things that defines the Eurovision Song Contest is the stage upon which all the hopeful young singers of Europe will perform, and as you might expect for the centrepiece of each night's performance, a great deal of attention is paid to how it looks.
On May 7, ORF, the national public broadcaster of Austria released images of the stage, designed by long time international set designer Florian Wieder, which is dominated by what Wiwibloggs referred to as "a fish and an eyeball", a deliberate move by ORF, says its TV Director Kathrin Zechner to play on this year's tagline "Building Bridges":
"The vision for the 2015 Eurovision Song Contest is the bridge from the past to the present and the future. The eye is a symbol of this bridge – a mutual respect between cultures, countries and people."