It's Eurovision Song Contest time again folks!
Let loose the glitter bombs of fabulous music now!
So, in the seven weeks leading up to the grand final on Saturday 23 May 2015, I will be profiling the acts and reviewing the songs of 5-6 countries each week, giving my unvarnished, unguarded and glitter-coated take on all 40 of the entries competing for glory in this year's contest.
It will be brutal, it will be camp, it may or may involve copious use of pyrotechnics, key changes and scantily-clad but limber back up dancers (and possibly a scantily-clad Polish farm woman or two ) but above all, it will hopefully give you some idea of who has the best chance of success at this year's contest.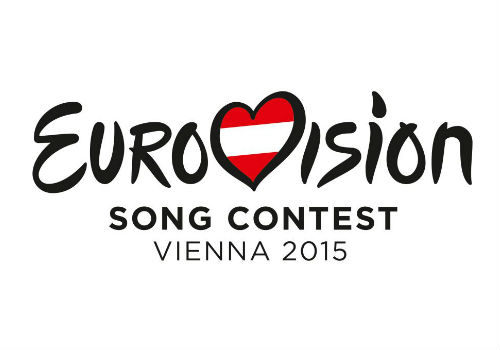 BUT FIRST … WHAT IS THE EUROVISION SONG CONTEST?
Started way back in 1956 as a way of drawing a fractured Europe back together with the healing power of music, the Eurovision Song Contest, or Concours Eurovision de la Chanson – the contest is telecast in both English and French – is open to all active members of the European Broadcasting Union, which oversees the competition.
Each country is permitted to submit one song to the contest – a song which is selected by a variety of means, usually a winner-takes-all competition such as Sweden's renowned Melodifestivalen – which they perform in two semi-finals in the hopes of making it to the glittering grand final.
Only six countries have direct entry into the grand final:
* The Big Four who fund most of the proceedings – UK, Germany, France and Spain
* The host country (which is the winner of the previous year's contest)
* Italy, who didn't take part for many years and was re-admitted in 2011 after a 14 year absence (it was one of seven countries that competed in the first event), making the Big Four the Big Five.
The winner is chosen by a 50/50 mix of viewer votes (you cannot vote for your own country) and a jury of music industry professionals in each country, a method which was chosen to counter the alleged skewing of votes based on political and/or cultural lines when voting was purely the preserve of viewers at home.
Past winners include, of course, ABBA in 1974 with "Waterloo" and Celine Dion who won for Switzerland in 1980 with "Ne partez pas sans moi".
Above all though, the Eurovision Song Contest is bright, over the top and deliciously camp, a celebration of music, inclusiveness and togetherness that draws annual viewing figures in the hundreds of millions.
This year's contest will be held in Vienna, Austria.
MONTENEGRO: "Adio" by Knez
THE ARTIST
Knez is a big deal in Montenegro, like a really big deal.
Born into a musical family in Montenegro's former royal capital, Cetinje, the artist known to his friends and family as Nenad Knežević, has ten bestselling albums to his credit as a solo artist, including one (1996's Automatik) which, at the time of its release, broke all existing sales records.
His road to super stardom began early when at the tender age of six he sang the song "Bio jednom jedan lav" at the Naša Radost Festival in  the country's capital Podgorica; it's all been uphill from there with singing gigs in a series of rock bands including one he formed with his father, a still-in-progress solo career, and now his most profile appearance yet, at Eurovision where he intends to sing for, well, everyone:
"The Eurovision Song Contest means a lot to me because it connects people through music and music is my life and the language of the universe. There is no country in Europe where I didn't perform for people from Balkan region, so now I want to sing for everybody." (Eurovision.tv)
Clearly not short on ambition or enduring talent, is the song he had composed for him by Montenegro's leading songwriter Željko Joksimović distinctive enough that it will have all of Europe, and yes, the world, singing his praises?
THE SONG
That would be no – "Adio" is a great big serving of been there, done that, got the Balkan ballad (but no T-shirt alas).
Inoffensively pretty and with just enough of a beat to prevent it from stopping in its tracks, it's like the beige minivan of Eurovision entries – not particularly bad but not impressively good either, and lacking even a modicum of cool.
And that my fellow pyrotechnics-craving fans does not bode well even in a year where ballads are breeding like European rabbits at a fertility clinic, and you need to stand out to make the cut.
I appreciate that Knez is a big deal in the former countries of Yugoslavia but this song is not going to take him further afield.
Will it get Montenegro through to the grand final? Not even close (unless all the Balkan countries vote en masse for him, which could happen, but seems unlikely).
Will they win Eurovision with it? Um, they're not graduating from the semi-final so NO.

NORWAY: "A Monster Like Me" by Mørland & Debrah Scarlett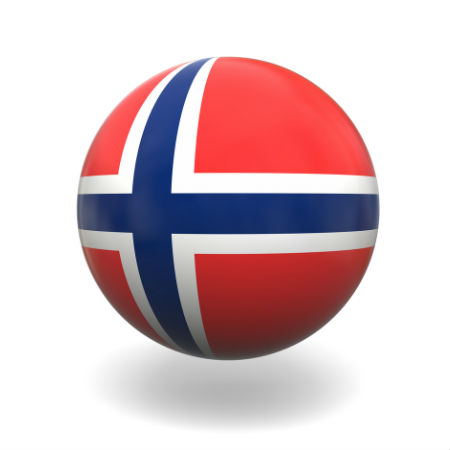 THE ARTIST
One of the things about Eurovision is that it tends to being together artists who might otherwise not have had the opportunity to sing together.
Such is the case with Kjetil Mørland, best known for fronting the British band Absent Elk since 2008 and now making a solo name for himself, who approached Norwegian/Swiss singer Debrah Scarlett (aka Joanna Deborah Bussinger), a 2013 participant in the Norwegian version of The Voice, with a proposal to collaborate with him on an entry for Eurovision.
Clearly she said yes – both are looking to kickstart solo careers in Europe so the exposure won't hurt at all – and so did the Norwegian public who voted the pair through to represent Norway at the country's national selections, Melodi Grand Prix.
Having the idea to make sweet music together is one thing; but what is the reality? Is "Monster Like Me" the perfect fruit of a budding relationship?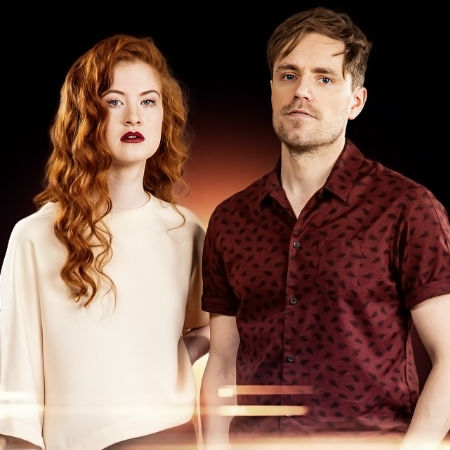 THE SONG
Most definitely, yes.
"Monster Like Me" starts off reasonably low key, due in part to Mørland's vocals which though perfectly serviceable and delicately emotive, aren't as strong as his partner in Eurovision crime Debrah Scarlett, before kicking into a harmony-rich – the two sound absolutely beautiful together – gothic epic that pushes all the emotional buttons you could wish for and then some.
Once the song hits high gear – figuratively rather than literally given it stays resolutely and winningly mid-tempo throughout – it's impossible not to be moved by the passion, soulfulness and vulnerability in both singers' performances which capture all the angst and pain of love lost in the song's heartfelt lyrics.
With the right staging, and up till now it's all been, appropriately enough, black glossy lipstick, dinner parties that look like they're being hosted by The Addams Family and wisps and tendrils of smoke, they could be onto a real winner.
This is a ballad that stands out in all the best possible ways.
Will it get Norway through to the grand final? Indeed yes – it's got it all going on – gorgeous melody, a perfect pairing of artists and atmosphere, so much atmosphere.
Will they win Eurovision with it? Probably not but a top 10 placing is more than possible with the right live performance.

POLAND: "In the Name of Love" by Monika Kuszyńska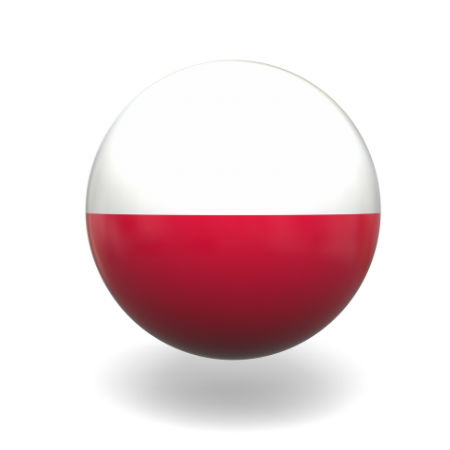 THE ARTIST
A paraplegic since a car accident in 2006, which involved all the members of her then band Varius Manx with whom she recorded four albums as lead singer, Monika Kuszyńska is not one of those people to surrender to a debilitating case of "Why me?"
Awarded The Golden Cross of Merit in 2013 by Polish President Bronislaw Komorowski for her contributions to both the arts and advocacy for those with disabilities, she has forged on with a solo career, marked most notably by the release of her 2012 album, Ocalona (Saved), and her role as a judge on that year's edition of the TV show Clash of the Choirs.
Understandably for someone who has surmounted a number of significant hurdles in her life, her representation at Eurovision goes much further that simply getting her name figuratively up in lights:
"[I want to] build the bridge of tolerance in the name of love – this Eurovision Song Contest message is very important for me."
But is the song "In the Name of Love" which bears no resemblance to its U2 namesake, with lyrics by the artist, a worthy vehicle for that kind of spirited, meaningful intent?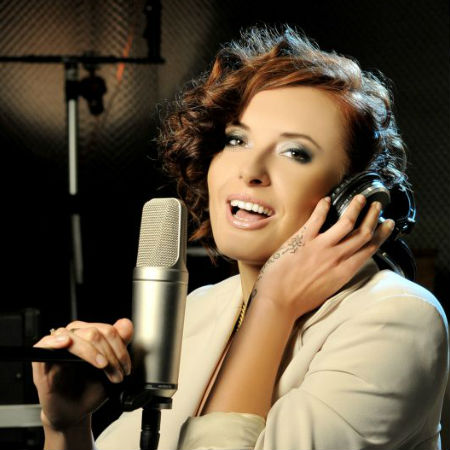 THE SONG
Sadly no.
But one thing you will want to do is hold your candles aloft people, health and safety regulations be damned!
However, the sprinklers coming on will be about as exciting as it gets during Poland's performance which is a case of stunning voice, intriguing key change but somewhat dull and plodding execution.
By the time it gets an admittedly semi-attractive head of steam up about two thirds of the way through the song, it's a little too late, and you're left wishing they'd thrown some of the downright pretty melodic bells and whistles into the mix much earlier.
It's unlikely it would have save the song but that last minute charge down the interesting arrangement highway at least means the song ends up with some personality and limited memorability.
Will it get Poland through to the grand final? It's pretty but not pretty enough so no.
Will they win Eurovision with it? Pack your bags, Warsaw is calling you back early.

PORTUGAL: "Há Um Mar Que Nos Separa" by Leonor Andrade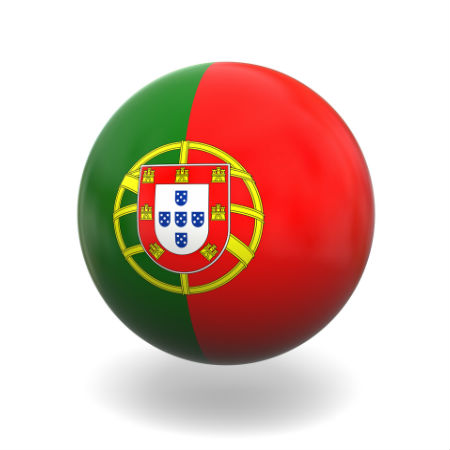 THE ARTIST
A pianist and singer who kicked things off early at the age of four, Leonor Andrade has sung in a rock band, Mariacaffe, with her brother and two friends, appeared on The Voice of Portugal, and even acted in a telenovela, Água de Mar.
That's a reasonably diverse range of activities for the budding Eurovision wanna-be champion who told Eurovision.tv, she sees herself as "ambitious", "transparent" and "passionate about music", the latter a particularly important attribute if you want to make in what can often be a fairly competitive business.
Clearly she had passion to burn when she participated in Portugal's national Eurovision selection contest, Festival da Canção 2015, with the good people of her home country sending her through to stand atop the stage of the Wiener Stadhalle in Austria.
Ah yes but passion can only get you so far; is the song she is singing "Há um mar que nos separa" going to carry her over the line to Eurovision greatness?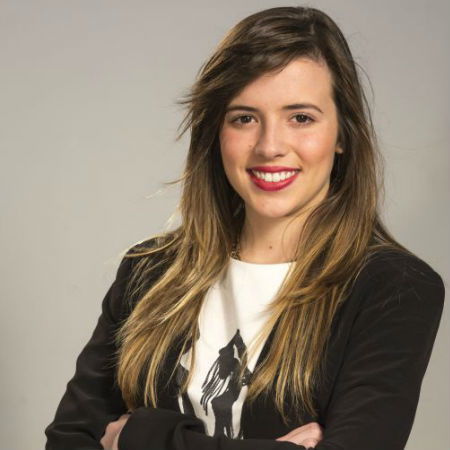 THE SONG
Not unless it's been working out at the gym and building up some musical muscle mass since we last heard it.

It's a case of slap on your bracelets, jump in your jelly shoes, and flick your Rachel haircut back like you just don't care, we're going for a trip back in time, people!
To the 1990s in fact, which is where Leonor Andrade, possessed of a beautiful voice and attractive countenance, found her songwriter Miguel Gameiro who has channelled all the soft '90s rock he could find into one song.
Points to Portugal for sticking to Portugese but not much else for a song that never makes it out of first gear and sounds like a refugee from a Golden Oldies radio station.
It's not a bad song as such, just not terribly memorable and disappointingly bland and lacking in that all important Eurovision pizzazz.
Will it get Portugal through to the grand final? Not a chance unless everyone gets trapped in a nostalgia vortex and can't break free.
Will they win Eurovision with it? They won't even come close.
SAN MARINO: "Chain of Lights" by Anita Simoncini & Michele Perniola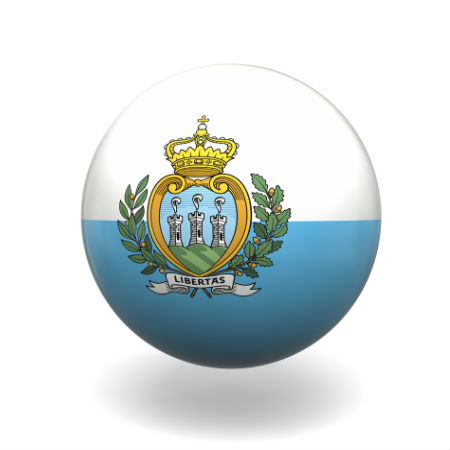 THE ARTIST
For those of you who be feeling that time is slipping away too fast and everyone is looking younger and younger every day, it may be a good idea to skip watching San Marino's Eurovision 2015 entrants altogether.
Anita Simoncini (born 1999), a keen ballerina and singing student, & Michele Perniola, who interestingly seems to share the same passions, (born 1998), are young, very young, both products of Junior Eurovision, where they competed for San Marino in 2014 and 2013 respectively, and have described being at Eurovision proper as "… ten times bigger than Junior!"
No doubt it is, with the contest going a long way to getting the nascent careers of both artists off to a more than promising start.
That is, of course, if the song "Chain of Lights", which sports a lovely Disney-esque title, is up to the task.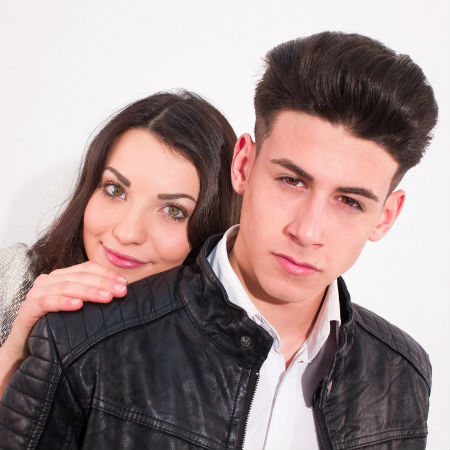 THE SONG
Ah, not even close.
Instead it's a case of immensely promising talents meets far less than appropriately worthy song.
Frankly if someone gave me a chain of lights while listening to this exceptionally ordinary song, I'd be highly tempted to throw it onto the balcony of an adjoining building and repel myself away from it as quickly as my bulb-scorched hands would take me.
Granted, it was written in part by Eurovision legend, Ralph Siegel, who has written the past three San Marino entries – when it appeared that the only singer living in the small landlocked country and available for Eurovision was Valentina Monetta – which should be some guarantee of listenability, but unfortunately his latest tune comes across as an awkward, dated mishmash of a thousand different genres and styles with no coherent structure behind it.
The pity is that both Anita Simoncini & Michele Perniola sing beautifully and likely have long and illustrious careers ahead of them – although it's safe to say that Anita does not have a beckoning future as a rapper – and you can only think that they'll be paying big money in a few year's time to have some lonely hacker somewhere to scrub all evidence of them having performed this song at Eurovision.
Will it get San Marino through to the grand final? Hahahahaha … NO.

SLOVENIA: "Here For You" by Maraaya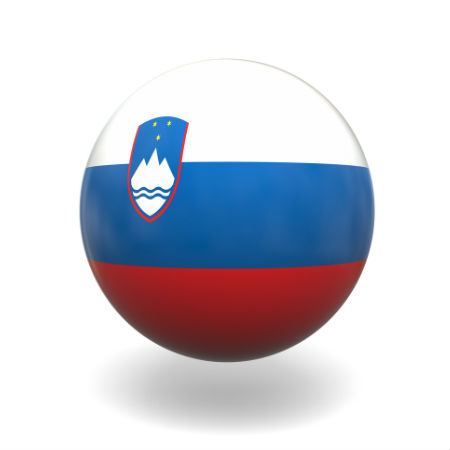 THE ARTIST
Talk about keeping it in the family.
Marjetka and Raay are husband and wife, the parents of two boys and a brand new pop group barely a year old – their first single "Lovin' Me" was released in 2014 to great success – which with a nod to ABBA's moniker, was formed by merging their two names together.
Thus Maaraya and their accompanying indie pop sound was born, bringing together Marjetka's training as a singer at the Ljubljana Academy of Music, and Raay's growing profile as a leading songwriter both at home and abroad.
Clearly there's a lot of talent running through this family, not to mention a distinctively quirky image thanks to Marjetka's inclination to wear headphones on stage in what's quickly become the duo's trademark look, but have they crafted a song commensurate with the strength of their artistic merging?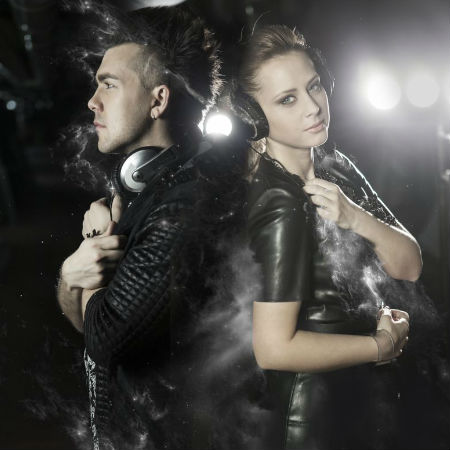 THE SONG
Close-ish but no crystal cigar.
The buzz is that Slovenia is going to crack the top 10 with this irrepressibly upbeat number, and while it does have its plus points, chief among them not being a ballad; hallelujah!  – and an air violinist in the performances which is suitably and pleasingly Eurovision bonkers – it honestly fails to spark for the most part.
If the best that can be said for a song is it's fast and idiosyncratic rather than slow and desperately earnest, then you're running a real risk of damning it with faint praise.
It does do some fun things with strings, a synth undertow and Marjetka's unusual but absolutely right for the song voice, but ultimately fails to really seal the deal overall.
One suspects there is a very fine song lurking under all the flourishes and over-production but it's unlikely it will be given a chance to emerge.
Will it get Slovenia through to the grand final? It may do but only because it's catchy, upbeat vibe will make it stand out from the shuffling ballad pack.
Will they win Eurovision with it? No. They may crack the top 10 as predicted but I would be enormously surprised if we're travelling to Ljubljana for Eurovision 2016.

SWEDEN: "Heroes" by Måns Zelmerlöw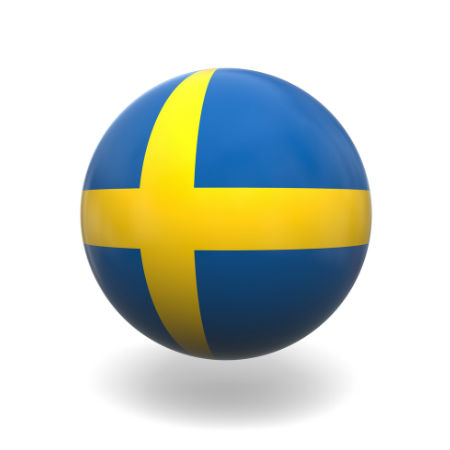 THE ARTIST
There is a great deal to be said for perseverance.
Måns Zelmerlöw, who rose to prominence in Sweden thanks to his participation in the TV shows Idol 2005, and Let's Dance, which he won, tried out for Eurovision in 2007 and 2009 before finding success in this year's Melodifestivalen, Sweden's Eurovision selection contest, where he convincingly rode to victory on the strength of a dazzling live performance and blisteringly good pop song.
He is in what Eurovision.tv calls "a long period of reinvention", confessing that he is at his happiest when he's onstage, something apparent in pretty much every performance he's given of late.
So the man is a born entertainer, but is "Heroes" the song as good as the singer who will bring it to Vienna?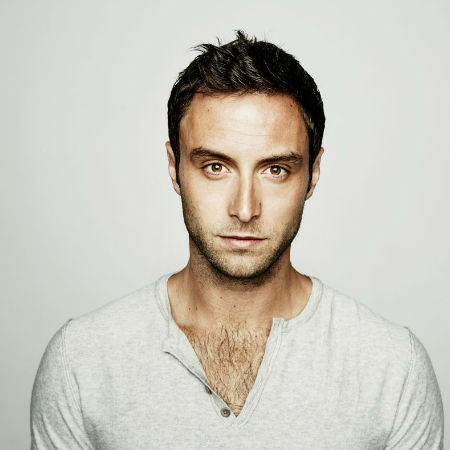 THE SONG
Yes, yes a thousand times yes.
Not for nothing is "Heroes" being touted as the song to take the contest back to Sweden for a record sixth time.
It sports an impossibly hooky-laden chorus, powerful, punchy, suitably, ahem, heroic vocals by Zelmerlöw, a worthy message about thanking someone who was there for him when he needed it the most, a catchy, highly original melody that will not be denied, and a momentum that keeps it surging forward, ever forward.
This is the total pop package, augmented by an enormously inventive performance which combines clever visuals, special effects and makes very good use of Zelmerlöw's charismatic onstage presence.
It may not be quite as much of an all-conquering pop song as say fellow Swede Loreen's "Euphoria", which won in 2012, but it isn't far behind and is almost guaranteed to be one of the highlights of this year's contest, if not the highlight.
Will it get Sweden through to the grand final? Are ABBA Swedish? Of course it will!
Will they win Eurovision with it? Absolutely every chance in the world, and it's my pick to make it to #1 with a landslide.

SWITZERLAND: "Time to Shine" by Mélanie René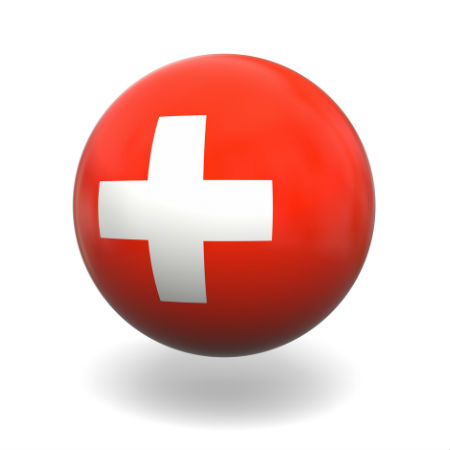 THE ARTIST
A singer of Mauritian origin, Mélanie René, has been around music since the day she was born thanks to parents who both have active musical careers.
And it's had an overwhelmingly positive effect on the aspiring singer, the grand prize winner at the George Grigoriu Festival in Braila, Romania in 2009, who has studied at a number of prestigious music collages in Switzerland and the UK, which is where she wrote her entry "Time To Shine":
"I wrote Time To Shine at a time in my life when I realized how much I had grown, both in my personal and musical life. For the first time I felt like I knew where I was going in life, and it made me feel free. It is this feeling of freedom that I tried to portray in my song." (Eurovision.tv)
So there's passion and talent in abundance and a real sense of direction – does "Time to Shine" bring that all to the fore?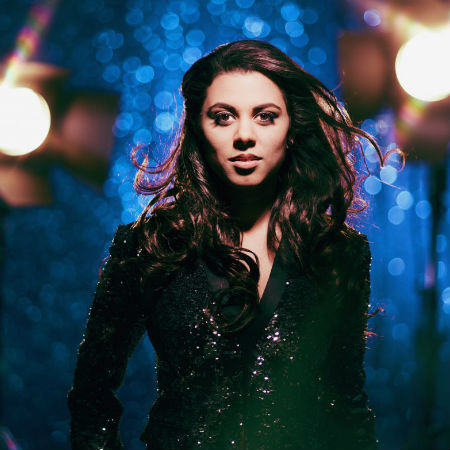 THE SONG
It comes close oh so close but ultimately fails to substantially deliver.
"Time to Shine" has drama written into its musical DNA, sporting the kind of earnestness and self-empowerment lyrics that find their natural home at Eurovision.
It's nothing like the folk sound Switzerland has brought to the table for the last couple of the years, and while its happily bombastic presence is to be welcomed in a year when there's more wallflower than wow on display, it isn't memorable enough to truly set Wiener Stadhalle on fire.
It will come close as Mélanie René has a powerful voice, a gift for emoting and not simply getting out the words and hitting the notes, and a stage presence par excellence, but it's not the game changer that Switzerland may have been hoping for.
Still, it will stand out on the night and that should be sufficient to get Switzerland onto the grand final stage.
Will it get Switzerland through to the grand final? Quite likely.
Will they win Eurovision with it? It's not strong enough a song for that kind of glory but it will hardly embarrass Switzerland either.

EUROVISION EXTRA EXTRA!
Hurrah! Australia can vote in this year's Eurovision Song Contest as SBS, the national broadcaster of Eurovision in Australia explains:
"To give the 60th anniversary celebrations an additional dimension and to give special consideration on this year's theme Building Bridges, Australia has been invited to compete in the Eurovision 2015 Grand Final. This brings the total amount of represented countries to 40.

"Australia will be allowed to vote in both Semi-Finals, as well as the Grand Final. No country can vote for the performer representing them, which means viewers watching in Australia will not be able to vote for Guy Sebastian. Viewers in all other 39 participating countries can vote for Guy Sebastian."
Of course it will mean getting up at 5 am at Wednesday 20 May and Friday 22 May (semi finals) and Sunday 24 May (grand final) to catch the live telecast from Vienna, Austria but given it's a possible one-off event, unless we manage to win the event – which could happen if you believe the pundits and betting odds – then it'll be totally and utterly worth it.
SBS will also be telecasting their traditional delayed feeds on Friday 22 May, Saturday 23 May and Sunday 24 May if getting up that early sounds too much and you're happy to forgo voting for your favourite artist and country (and have a damn god blocker on your Twitter feed to edit out any and all Eurovision references.
To get a complete rundown on how the voting will work, check here, and to see who is on Australia's national jury, which awards 50% of the votes, check here.
And if you're in Australia, I'll see you and your itchy voting finger at 5am, bright eyed, glitter-bedazzled and bushy-tailed!