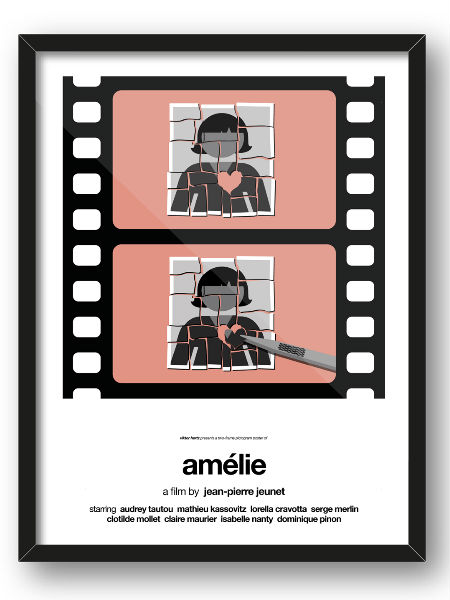 It takes a huge amount of skill to describe a movie in just two instantly recognisable frames but talented Swedish artist and graphic designer Viktor Hertz has managed it with his series of pictograms, an art form with which he has a particular affinity.
Created by the graphic designer in between work for clients such as Ray-Ban, IKEA, and Greenpeace, the pictograms effortlessly and beautifully convey the essence of the films chosen.
He has also more than successfully tried his hand at creating pictograms illustrating the songs of famous music artists, and even taken on some biting social commentary to great effect.
He's even attracted the attention of some famous faces with Simon Pegg and Nick Frost asked to guess the movie title using Hertz's images while they were on a publicity tour for the movie Paul.
So he's brilliantly talented, people love him, you can buy his prints and he has a Kickstarter campaign well underway seeking to raise funds to get the posters out to a wider audience:
"I've been working with pictograms since I started doing graphic design. However, this time I wanted to come up with a completely new concept- so, I tried to depict movies in just two still frames. Think of it as an extremely short film, summarizing the story and visualizing the changes the characters go through.

My goal is very simple- I want to print this new artwork collection and I need the funding for printing. So, if you'd like to get one or several of these posters at a reduced Kickstarter price, just make a pledge at any of the levels!"
It's clever, elegant art which you'll want to hang on your walls which makes the campaign definitely worth supporting.
But hurry up! There's only 5 days or so to go …