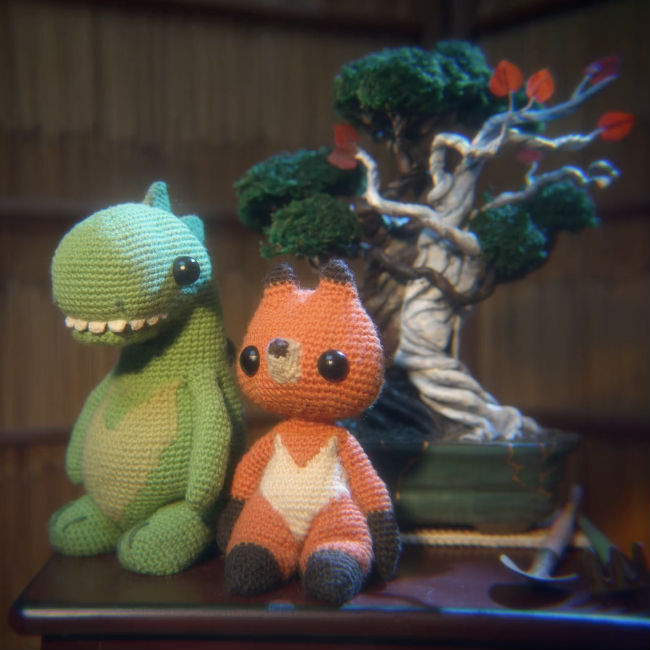 SNAPSHOT
Lost & Found is a stop motion short film that tugs at the heartstrings. A knitted toy dinosaur must completely unravel itself to save the love of its life. (synopsis via Laughing Squid)
It is easy to see why the Australian animated short film Lost & Found, co-directed by Andrew Goldsmith and Bradley Slabe and produced by Lucy J. Hayes, was one of five films nominated for the Animated Short (Film) category for the recently-staged 91st annual Academy Awards.
While it didn't win – that honour went to the heartfelt Pixar short Bao, which preceded Incredibles 2 – it must surely have come very close.
The story of two plush toys, a dragon and fox, who are devoted to each other in the way only the closest of romantic soulmates can be, it is testament to how far all of us will go to save someone we love above all others.
So emotionally-evocative is it that you would have to have a heart of solid rock not to be moved by the sacrificial love on display in a film that also manages to be whimsically sweet at the same time.
While it may not have won an Oscar, it is done very well already, attracting lots of festival and awards love around the world as if.com.au notes:
"The film has screened at number of festivals around the world including Berlinale, where it made its premiere, as well as locally at Sydney, Melbourne, Adelaide and CinefestOz.


"In Australia, Lost & Found has already won a number of significant awards, including the AACTA Award for Best Animated Short; Short Film Production of the Year at the Screen Producers Australia Awards; and Best Animation and the Major Award at the AWGIE Awards. Internationally, the film is also currently in contention for the Annie Award for Best Animated Short Subject."
No matter how busy you are, it is absolutely worth taking the time to immerse yourself in this beautiful tale of pure, devotional love.