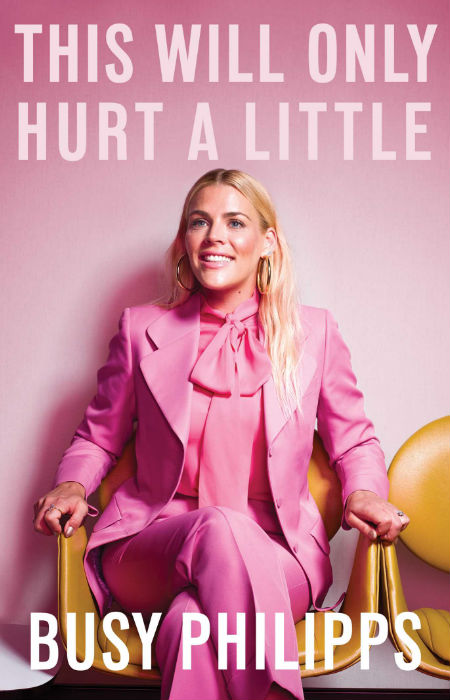 I am not quite sure how I managed, given her luminously fun and comedically-intelligent personality, to miss Busy Philipps bright and shining presence in our world before I encountered her on Cougar Town, but miss her I did.
Not really being into Freaks and Greeks during its brief run – not because I didn't like it; I just somehow missed that it existed at all, a mistake now rectified – or Dawson's Creek (I know – for shame Andrew!), I only really noticed her when she effortlessly stole scene after scene as Laurie Keller on Cougar Town, investing her character with both scatterbrained sillines but great depth and vulnerability too.
Since then, whether it's on Instagram where she was dubbed the "breakout star of Instagram stories" by The New Yorker, or wherever she pops up, I take it in every word this down-to-earth, gifted woman says.
Which is why the fact that she has a book, an actual living, breathing, very honest memoir makes me very happy indeed; my happiness is increased even more by the fact that the book is good, very very good says Kendra Cleary at Hypable:
"Without a doubt, Busy Phillips' is the most honest celebrity memoir I've ever read. She doesn't shy away from anything as she details the journey of her life. Her tragedies, her flaws, her mistakes, her thoughts and opinions…they're all laid bare on the page for the reader to do whatever they will with. She's unabashedly spilling her deep and sometimes dark secrets, and it's made her even more relatable than ever!

"… whether you come for the gossip and stay for Busy's heart-on-her-sleeve approach to storytelling, or you come for the intimate details and stay for the fun anecdotes, you'll find a lot to love in Busy Philipps' memoir."
See, wonderful! As I ever had any doubt …