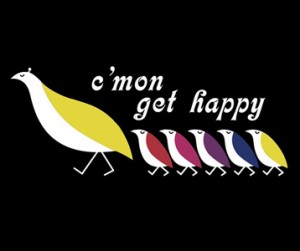 Get happy? Why thank you I will.
News that The Partridge Family's Shirley Jones is to join Cougar Town in a guest role in the upcoming fourth season starting in January 2013 has sent a shiver of delight through this 70s TV fanboy.
While I appreciate that the character Shirley Jones will play will bear no resemblance to the wise and caring mother figure she played on The Partridge Family, which ran from 1970-74 on the ABC network in the USA, simply having her back on TV even for a brief time, and in one of the funniest sitcoms of the modern era will be a real treat.
According to the report by Michael Ausiello, Jones will star in one episode, and one episode only as one half of a couple looking to buy the house next door to Jules (Courteney Cox) who is naturally acting as the realtor in the sale.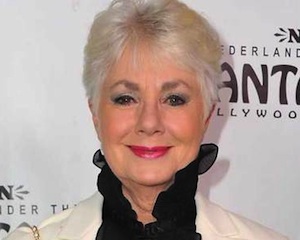 They are eager to buy the place with one catch – Jules must make them a part of her close knit bunch of cul-de-sac wine-quaffing friends.
What to do, what to do?!
Well, I don't think Jules will have to expend too much effort thinking through this moral and ethical conundrum.
After all, as Michael Ausiello rather sagely points out, "Seeing as how Jones is only booked for one episode, conventional wisdom gives Jules the Friend the edge [over Jules the Realtor]."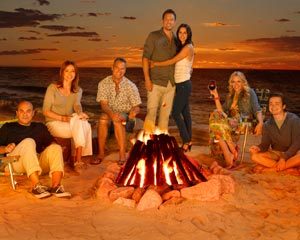 But more than that, for all their glibly hilarious responses to just about everything in their life, and propensity to drink enough red wine in any given episode to re-fill the Pacific Ocean should it ever dry up – unlikely given climate change but ya never know -they are at heart a bunch of close friends who would do anything for each other, and it's these tight bonds that usually triumph over whatever else might seek to divide them.
And that's what I love most about this show.
For all its crazy situations, and joking about, it is essentially a show about friends being there for each other.
And that wins out every time.
Sorry about that Shirley.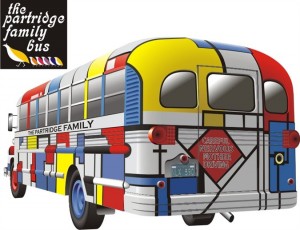 * The Partridge Family was one of the my favourite shows growing up.
It centred on single mum, Shirley who took her five kids (including son and teen heartthrob, David Cassidy who starred as Keith) travelling around the country in the funkiest, most colourful bus anyone could ever hope to own, singing as they went.
When they weren't entertaining the masses with their music, which was a roaring success on the real charts with "I Think I Love You" even outselling The Beatles in 1970, they were a normal every day family with the sort of problems any family faced.
It was heartwarming, good old fashioned fun and I loved it.