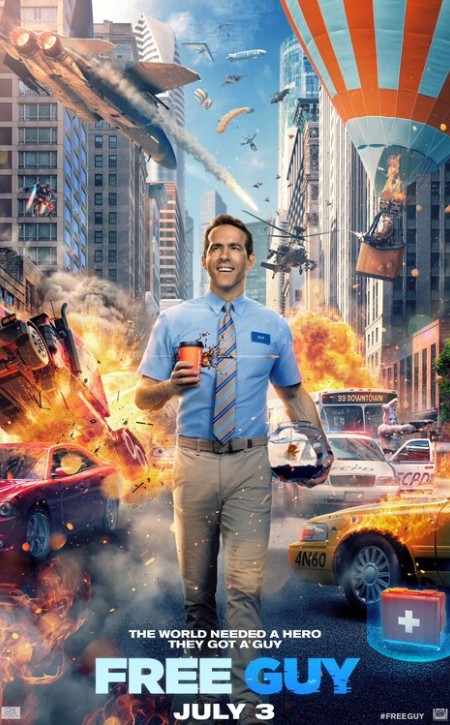 SNAPSHOT
In the vein of hits such as Wreck-It-Ralph, Free Guy will follow a background character who discovers he lives in a video game and works to prevent the makers of the game from shutting it down with the help of an avatar. (synopsis courtesy Coming Soon)
If there was a year that hates planning and calendars and any semblance of "B" following "A" and heading on to Z without disruption, it is 2020.
Quite apart from endless numbers of events being cancelled or re-scheduled or moved to next altogether, movie release dates, for the big blockbusters at least, have been a movable feast (really, famine) extraordinaire.
Films as diverse as No Time to Die, A Quiet Place II, Black Widow and Dune have seen their dates skip ever more desperately across the length and breadth of the 2020 calendar and now, with COVID continuing to ravage the US in particular (which is a major film market), on into 2021.
So, it makes sense that the last major film standing, Free Guy, is hedging its bets completely with the cast hilariously suggesting all kinds of future release dates so the trailer has relevancy for, oh, the next "40 or 50 years" in the words of star Ryan Reynolds.
It's damn funny but also quite on the money because the odds are scarily good that Free Guy could be following its brethren into the uncharted realms of 2021 where hopefully cinema paradise awaits.
Assuming there are any cinemas left open to screen the films …
And here is the promised trailer which is clinging to a December release date, which is as optimistic as you can get right now …