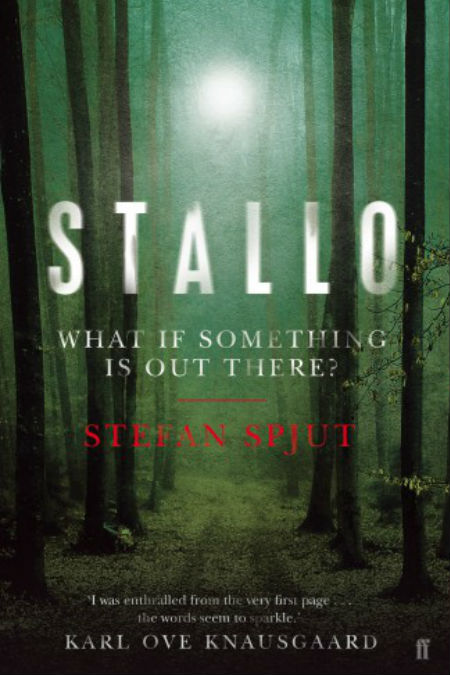 "If you go down to the woods today, You're sure of a big surprise."
The opening lyrics to the "Teddy Bears' Picnic" suggest that the worst thing you'll encounter when you enter woodland are children's much-loved playthings having a little too much tea and frivolity.
But in Stefan Spjut's Stallo – published in the US as The Shapeshifters – there are far older and possibly more dangerous inhabitants of the thickset, snow-covered forests of Scandinavia, ancient beings who have the ability to change shape at will, who occupy a role in the folklore of the native Sami people as lumbering villains of nefarious intent.
Often referred to as trolls, these beings don't so much sit at the end of bridges demanding payment as kidnap small children for their amusement, their ability to physically influence people marking them as a constant threat in innumerable ways.
It's in the summer of 1978 that Mona Brodin, holidaying in a remote cabin near Lake Vättern with her son Magnus, discovers that the stallo or trolls as they're more commonly known, far from being the fairytale creatures painted by famed Swedish painter and illustrator John Bauer, whose tragically short life plays a crucial role in the narrative, are still very much active in Sweden and in search of child with whom to play for the term of their natural life.
No one believes of course that her son was snatched by a giant, consigning her anguished accusations of hares and foxes sitting peacefully side-by-side moments before Magnus is kidnapped, as the ravings of a grief-stricken, medical drug-addicted woman not quite in control of her senses.
The truth, as always, is far darker and more complex than that, but as Stallo's utterly-engrossing tale unfolds and zips forward to 2004, Spjut's skilfully gives us cause to wonder whether its trolls or humans who are the more malevolent of beings.
In the best traditions of Scandinavian detective noir thrillers, where a great deal is uncertain and danger lurks on the cusp of every moment and every turn in the road, the Stallo initially seem to live up to their role as the Sami's instructive bad guys, the harbingers of violence and excess whose unpredictability marks them as dangerous creatures on the edges of our consciousness.
But as Susso Myrén, who operates an amateur cryptozoologist website – this is the study of hidden or unknown animals which include Yeti and Nessie among others – discovers, it may be the people protecting/using the Stallo in some of twisted symbiotic relationship who are the real danger.
What starts out as a simple case of validating the existence of a small ancient dwarf-like man observed by a grandmother watching her and her grandson Mattias from the garden days before he is taken much like Magnus was many years earlier, becomes far more complex, nuanced and darkly-involved than anyone could have foretold.
Refreshingly Stallo mixes up the usual Scandi-noir vibe and narrative by artfully weaving tales of the Sami's villainous trolls of old in such a way that they become essential characters in a story which moves rapidly up and down the length and breadth of Sweden, as the sighting of one ancient-looking man escalates into tales of kidnapping, attempted murder, lost lives and the ancient careering very much with the modern.
It's a compelling story told with verve, razor-sharp, fulsome characterisation and a gifted ability in our often overly-rational modern times where myth and supernatural leanings are the preserve of the suspect and the off-kilter to make the fantastical seem absolutely believable.
At its core though Stallo is about connections and belief as Susso, as much searching for Mattias and Magnus's whereabouts as attempting to prove the veracity of an odd shapeshifting creature to the back of a bear photographed by her photographer grandfather back in 1987, tries to get to the heart of whether Stallo exist and whether they are the monsters the Sami have long-maintained they are.
And whether it is they who are responsible for a spate of kidnappings down through the years or if they're may be a much more human explanation for the nightmarish separations of children and parents.
In the grand tradition of Scandinavian storytelling, which recognises that as much dark as light exists in the heart of man, Stallo, while delivering a cracker of a third act that builds to a dramatic conclusion, leaves many things hanging in the balance.
There is no fully neat or completely happy ending here, no validation of the goodness, evil or otherwise of the supernatural creatures who prove to be as much ally as enemy to Susso, her mother Gudrun and on/off/on boyfriend Torbjörn although for the greater part, most dangling narrative are tied together with the skill of a master novelist.
Rather Stallo, while delivering up a wholly-engrossing, richly-told and intellectually and emotionally-substantial story that does end with a sense of justice affirmed and the supernatural woven back into the fabric of everyday life, as least for Susso, Mona and their families, is what you want from a novel that dares to wonder you to "What if somethings is out there?"
It doesn't glibly serve up the usual suspects presented in a pedestrian manner where the obvious is the order of the day; instead it dares to ask the question, one that powers it through to its engaging, often thrilling and viscerally-satisfying end, who is the greatest threat – ancient being or man, and is life ever as simple as we would like to believe?