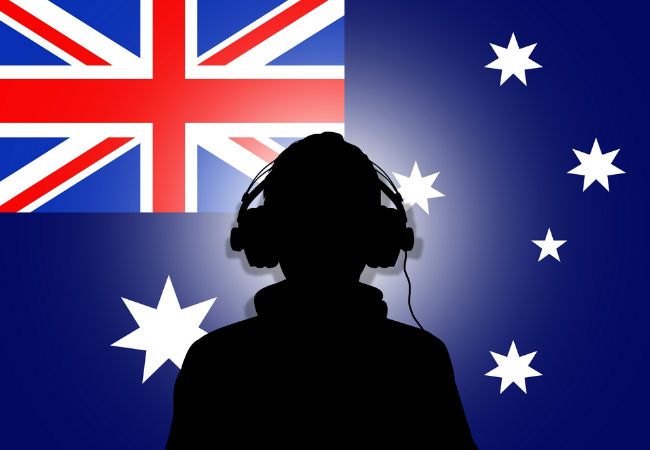 It's Australia Day and while there is considerable, very much necessary debate about the validity of observing our national day on a date seen as Invasion Day by indigenous people, it is still a good day to reflect on what makes this country great. (For the record, I think the date should be changed.)
Like it's music.
Australia has a long and vibrant history of amazing musical achievement, gifting the world everyone from AC/DC to Men at Work and yes even Air Supply, and as these five artists powerfully demonstrate, it's a tradition that is set to continue well into the future.
All five create music that is not simply beautifully listenable but says something true and real about life, the perfect marriage of melody and meaning that elevates each song to something well worth savouring.
"Do What You Want" by The Presets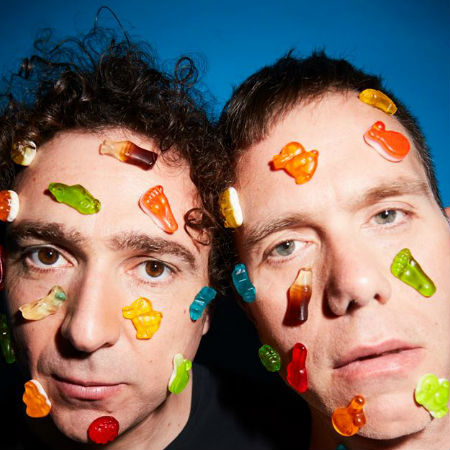 Lordy but I love the power and energy of pretty much any track from Sydney duo  The Presets (Julian Hamilton – vocals, keyboards and Kim Moyes – drums, keyboards).
Hamilton's vocals have a beguilingly energising mix of aggression, passion and playfulness, with all those facets on full glorious display in "Do What You Want", an encouragement to just go and do it already.
Styled as a sort of "comeback single", the song has quite the interesting genesis, one that explains its driving beat and unbridled, kick-up-your-heels hard-edged vibrancy:
"We struggled with this track for a couple of years do get it right – there's 60 other versions. We wanted to make a techno version of an Aussie pub rock song, like the Angels or something", though, they admit "we've always been doing that." (abc.net.au/triplej)
Mission accomplished with this powerfully anthemic piece of goosebump-inducing electronica, the lead single from their as yet untitled new album due out early this year.
"Not Enough (ft. Amber Fahey)" by Bajillionaire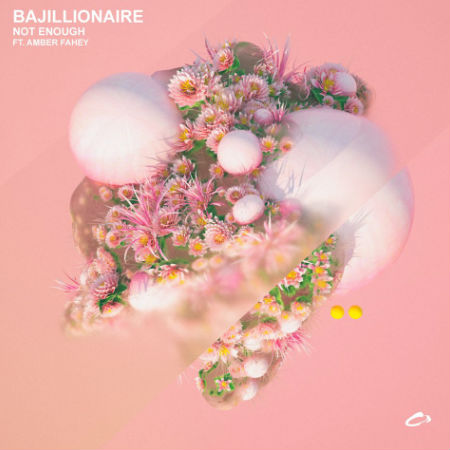 Hailing from Sydney, 19-year-old Charlie – he, quite sensibly, has gone down the Madonna route of a single memorably, and in this case, cheekily playful, single-name moniker – says on national radio station Triple J's Unearthed website that he "make[s] music because it's the only thing I'm good at."
We leave that up to his friends, family and therapist to rule on that piece of typically Aussie self-deprecation but one things is for sure – the music he creates is eminently catchy and alive with beauty and emotion, which is pretty much what you want from your music.
Teaming up with singer Amber Fahey, he has delivered up "Not Enough", a lightly trippy piece of bouncy electronic pop that delightfully shudders and shimmers through its captivating length, a genuine slice of euphorically transportive music.
It's impressive from someone fresh out of high school, and frankly if creating songs this sublimely wonderful was all I could do, I would be most pleased with the state of my life.
I have a sneaking feeling Charlie is quietly smiling to himself …
"Hurry" by GAUCI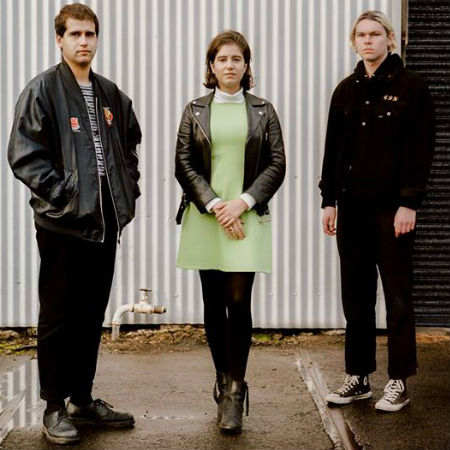 Sydney again – trust me this is simply luck of the draw and not an inherent bias against the musicality of the rest of my home country – and trio GAUCI (brother and sister Antonia and David Gauci and Felix Lush – Purple Sneaker) who create thumping lo-fi electronica that comes appealingly armed with Antonia's lushly ethereal vocals.
It creates a verdant sense of all-consuming emotion, that quite rightly, makes you feel all the things as Purple Sneakers notes:
"This song doesn't express emotions so much as conjure them. Its diffuse vocals create an ominous, urgent feeling that is reinforced by the ambiguity of the lyrics. 'I feel it's coming / And it's after me', sings Gauci. It's not clear here what the 'it' refers to, but the song's sumptuous reverb is effective in creating an almost physical space in which listeners can lose themselves. The slightly menacing line ,'You better hurry / You better hide',  soaring on the last syllable), will linger in your mind for days."
The welcomingly long drawn out song, the latest effort from the trio who have been creating music since 2016, when not pursuing their own musical endeavours (Antonia as a producer, sound engineer and solo artist Leftenant, David and Felix in bands Publique and Death Bells respectively), is one of those immersive affairs that subsumes you in the most beautiful of music experiences.
"Mechanical Bull" by Stella Donnelly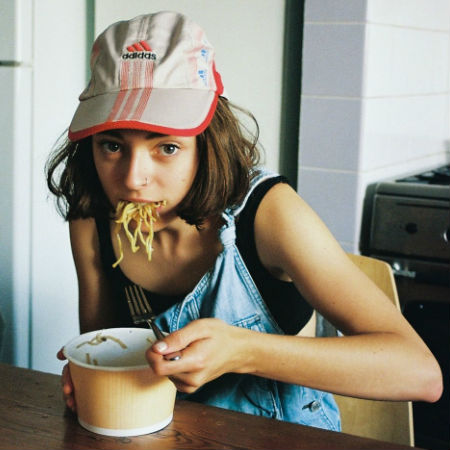 Now this is how you make a stand against people harassing you and refusing to hear "No" as "NO!"
Perth-born Stella Donnelly has crafted a declaration that resonates with potent anger and frustration that her pleas aren't being heeded, every last drop of her vehement pushing back captured in her remarkable, emotionally-resonant voice.
It is her voice that really marks this gorgeous stripped piece of sublime guitar pop as something special, a voice that readily lends itself to the storytelling inherent in this song and others she has released (via sole EP Trush Metal), a quality that Purple Sneakers remarked upon when discussing this wholly unique artist who says a lot in the most understated of ways:
"She is a brave story teller, unflinching from baring truths in all their ugly reality, with a soft yet commanding presence. You can't underestimate her though, as she's unafraid and powerful because of that. Donnelly's music is raw, honest and deeply personal, and there is an underlying warmth to her vocals that welcomes us all in."
"Fly" by India Sweeney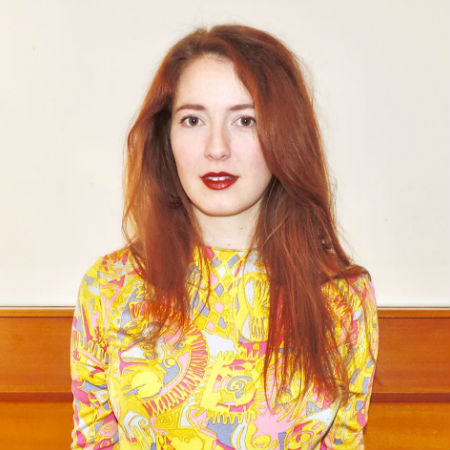 Back in NSW, and specifically Wollongong, south of Sydney in the beautiful Illawarra – honestly I love you Queensland, Victoria, Tasmania, NT, ACT and SA! – we meet the immensely-talented India Sweeney.
Her voice may sound light and fey at first, a quality that adds luminously-buoyant lustre to "Fly" but there is real emotional power that you underestimate to your great disadvantage.
With a foot in the traditional thanks to a background in classical jazz and piano, and one in the digital future thanks to exposure to electronic music, Sweeney brings a wealth of musical richness to "Fly", which offers everything from "subtle yet striking guitar strums underlaying the verses … [to] the sexy and smooth brass bookending each line of the chorus." (Purple Sneakers)
It's a striking beautiful piece of work that draws you in utterly and completely, proof positive that you don't have to shout from the rooftops to make people sit up and listen.
NOW THIS IS AUSTRALIAN MUSIC EXTRA EXTRA!
Australia's very own Kylie Minogue has debuted her first new song in quite some time, dance pop/country banger "Dancing", the lead single from her 14th studio album Golden, due for release on 6 April.