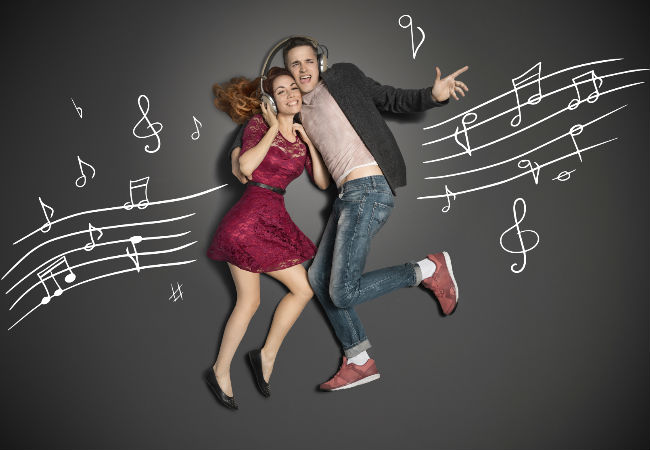 Head down, you've been working like crazy all week.
All your time, effort, concentration given over to catching trains or buses, meeting deadlines, cramming lunch into impossible small pieces of time, racing home, living life, never really stopping.
Well, here's your chance.
Five artists with songs that will transport you away from all the bills, and headaches and everyday, and maybe even give you something to think about on the way.
This, THIS, is how you should end every week …
"Disease" by Midnight Pool Party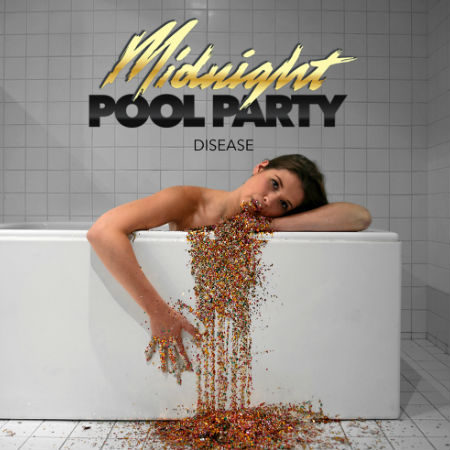 You got a disease?
Maybe not yet, but one listen to Sydney duo Midnight Pool Party, sporting a name which neatly captures the vibe coursing through this insanely catchy song, and you won't really mind if you do.
"Disease" sports the kind of uber-cool, retro disco flourishes that filled clubs like Studio 54 back in the '70s, mixed with some deliciously danceable electro funk flourishes, a melody big enough to fill a dancefloor (and it will) and some deftly-used vocoder effects in the chorus.
And the retro-loving and channelling twosome, who display a real knack for creating pure dance that elevates you and helps you escape the turgid everyday like a true dancefloor filler should, have drawn on some pretty cool influences to come up with the song:
"After such an amazing response to our last single, we really wanted to push ourselves with this new track, so we experimented with our arrangements, instrumentation and song writing styles. We drew inspiration from legends like Prince, Justice, Presets, Daft Punk and Stevie Wonder – and I think if you listen really closely you can hear all of those flavours in there."
Yeah, you will undoubtedly get a disease but when it's one as potent and damn re-listenable like this one, the odds are you won't mind at all.
"No Answer" by Back Back Forward Punch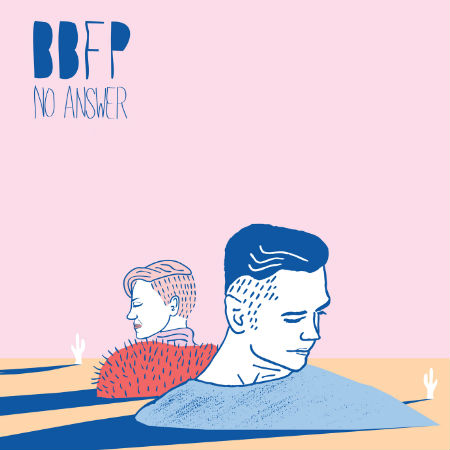 Sporting a name that suggests an inherent athleticism, Back Back Forward Punch was born, so suggests Australia's Triple J radio's Unearthed series, "out of a mutual passion for indulgent electronic beats and strong, sassy vocals."
And they're all on strong display on the duo's "No Answer" with Andy Liddell, who plays the music and produces, and Laura Boland, who supplies vocals so sultry they smoulder, a song which moves slowly, surely and with irresistible groove.
There is a lightness and airiness to this melody-suffused track of atmospheric house; fully inhabiting its studied groove-laden chilling, it possesses the air of a gorgeous summer's night spent with friends, a stunning views, and all the time and happiness in the world.
It doesn't just suggest a world away from your own; it pretty manifestly evokes in one crisply-laid, immensely attractive almost 4 minute song that damn near demands finding someone you love, or think you could love, and dancing with a dreamy intensity as if the night will never end.
And keep this song on repeat, and it likely won't.
"Jungle" by Panama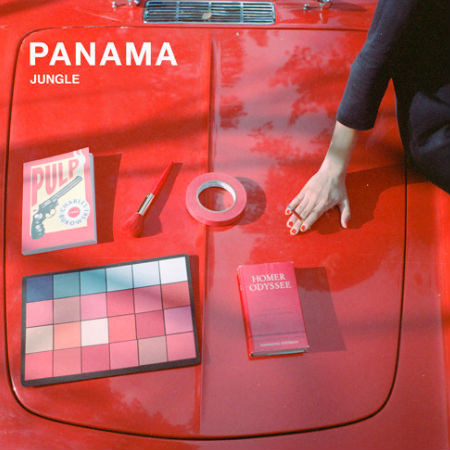 I have love long Panama.
There's an impossible ignore drama and intensity to their songs, which bristle with seductive melody, darkly beautiful harmonies, and muscular synth sounds that never overwhelm the song in question but give it undeniable presence.
"Jungle" is no exception, a worthy addition to the repertoire of the Sydney-based duo, Jarrah McCleary and Tim Commandeur, who know their way around an '80s-inspired synth sound without losing themselves to it.
They're one of those rare musical groups who can draw on influences without subsuming themselves to them, a feat which results in tracks which enticingly the past and present to wholly attractive effect.
They've even managed to add in some melancholic introspective lyrics that add a richness to the melody swirling, and softly thundering around them, crafting the sort of track you could get lost in, and happily never emerge from again.
"Between the Devil and the Deep Blue Sea" by XYLØ 
There is a majestic beauty to the track "Between the Devil and the Deep Blue Sea" from southern Californian duo producer-songwriter Chase Duddy and vocalist Paige Duddy that is truly arresting from the word go.
It likely has something to do with Paige's plaintive vocals, that speak eloquently and with great passion of finding salvation in the midst of an impossible situation; or it could be the dreamy electro-pop melody that sweeps in and around the vocals like smoke from a fire.
It's the perfect marriage of melody and message, the two going together so beautifully that you can help but be caught up in the emotions that come pouring out of the song.
It's simply gorgeous,another stunning track from a duo who seems to have known from the first what their sound would be; their first track "America" was a divinely lovely slice of mood-laden pop that rightly racked up close to a million listens on Soundcloud, garnering the twosome a great deal of acclaim in the process.
Acclaim that will no doubt continue if tracks of this calibre continue to be released.
"You're Mine" by Lola Marsh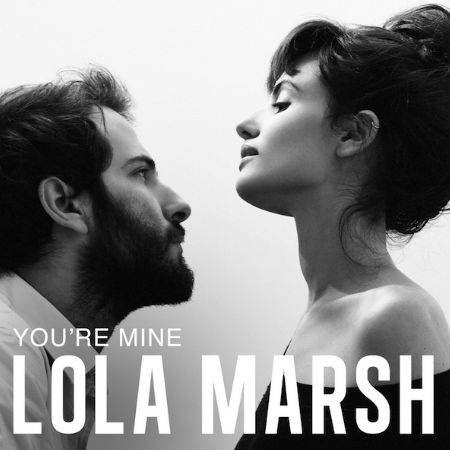 Clap your hands people!
Even if you don't at first, you will be mere moments after "You're Mine" kicks in, with clapping a signature element of this song which kicks off with rhythmic applause, using it to use the song throughout.
There's a playfulness to the track from Israeli indie folk/alt-folk (take your pick of the genre term) band, made up of singer Yael Shoshana Cohen, and Gil Landau, Rami Osservaser, Dekel Dvir, Mati Gilad, that is instantly appealing.
Throw in a lush, richly-textured melody, so deeply layered and all-encompassing you could fall into it and never emerge again – a good thing in case you're wondering – and Cohen's fabulously atmospheric vocals that resonate with a thousand different shades of emotion, and you have a song of such substance and percolating beauty that you will want to listen to it again and again.
Trust me, I know of which I speak.
NOW THIS IS MUSIC EXTRA EXTRA!
I recently started working for the Australian Dental Association, and as is the case when you're suddenly around something you've never been in contact before, things dental related keep falling across my path like falling leaves on an autumn day.
One of the more unique and melodic of these many things is Andrew' Huang's cover of The Weeknd's "Can't Feel My Face", rather cleverly created using items you'd normally find in a dental clinic such as rubber gloves, syringes and dental models.
In fact, that's where the clip was filmed.
It's all very listenable, and brilliantly ironic and testament to this talented music artist's way with the most unusual of instruments.