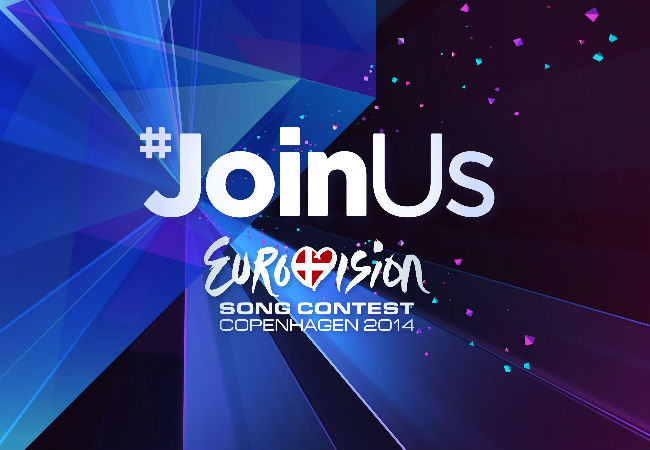 WHAT IS THE EUROVISION SONG CONTEST?
Started way back in 1956 as a way to draw a fractured Europe back together with the healing power of music, the Eurovision Song Contest, or Concours Eurovision de la Chanson – the contest is telecast in both English and French – is open to all active members of the European Broadcasting Union, which oversees the competition.
Each country is permitted to submit one song to the contest – a song which is selected by a variety of means, usually a winner-takes-all competition such as Sweden's renowned Melodifestivalen – which they perform in two semi-finals in the hopes of making it to the glittering grand final.
Only six countries have direct entry into the grand final:
* The Big Four who fund most of the proceedings – UK, Germany, France and Spain
* The host country (which is the winner of the previous year's contest)
* Italy, who didn't take part for many years and was re-admitted in 2011 after a 14 year absence (it was one of seven countries that competed in the first event), making the Big Four the Big Five.
The winner is chosen by a 50/50 mix of viewer votes (you cannot vote for your own country) and a jury of music industry professionals in each country, a method which was chosen to counter the alleged skewing of votes based on political and/or cultural lines when voting was purely the preserve of viewers at home.
Past winners include, of course, ABBA in 1974 with "Waterloo" and Celine Dion who won for Switzerland in 1980 with "Ne partez pas sans moi".
Above all though, the Eurovision Song Contest is bright, over the top and deliciously camp, a celebration of music, inclusiveness and togetherness that draws annual viewing figures in the 100s of millions.
This year's contest will be held in Copenhagen, Denmark.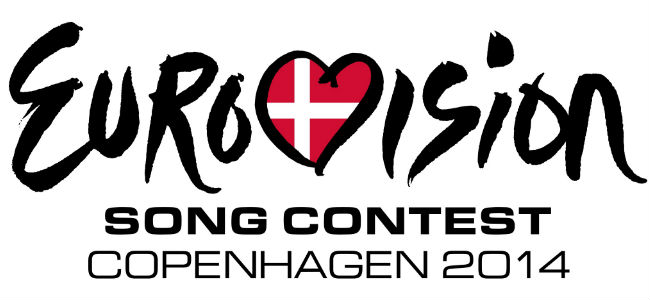 POLAND: "My Słowianie – We Are Slavic" by Donatan & Cleo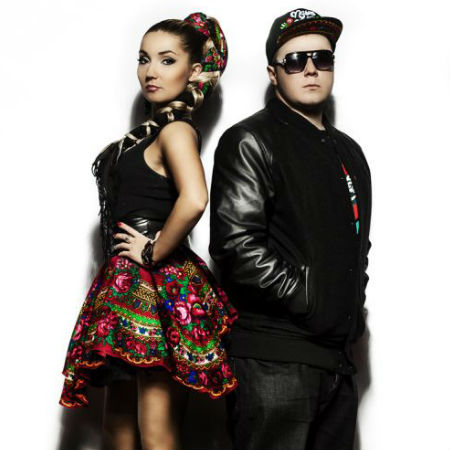 Not one to be left behind by this year's hot Eurovision trend, Poland has jumped firmly onto the duo bandwagon, offering up the musically hip pairing of Donatan and Cleo, whose song "My Słowianie – We Are Slavic", which they will be performing at the contest, became a viral video-assisted mega hit in their home country.
Filmed at the the Museum of Agriculture in Ciechanowiec, the video has been viewed in excess of 40 million times, testament to the high profile that both artists, particularly Donatan, bring to their joint chart-topping effort.
Donatan (real name Witold Czamara) is a man of many talents, working as a sound engineer, music producer and musician for a who's who of the Polish hip-hop scene including artists like Chada, Pezet and Pih, his music appearing on at least 50 albums, many of which have achieved gold and platinum status.
He's also been busy making his own music with his debut album, Brudne południe, releasing in 2007, followed by Równonoc (Equinox) which came out to great acclaim in 2012.
He isn't without controversy however, with Eurovision Times noting that Donatan "has often been criticised for preaching pan-Slavism, paganism, satanism, recommending the Red Army, and promoting communism symbols including the hammer and sickle."
However controversial his taste in subject matter night be, this doesn't appear to have put off his recently-acquired musical collaborator Cleo (real name Joanna Klepko), who has had a varied career including singing in gospel choir Soul Connection, winning the Rhythm and Blues section of the TV talent show Studio Garaż, as well as working with artists like Pezet, Wet Fingers and Onar.
But it's her work with Donatan which has garnered her the most visibility, not just taking her to the top of the charts but giving her a chance to represent Poland at the Eurovision Song Contest.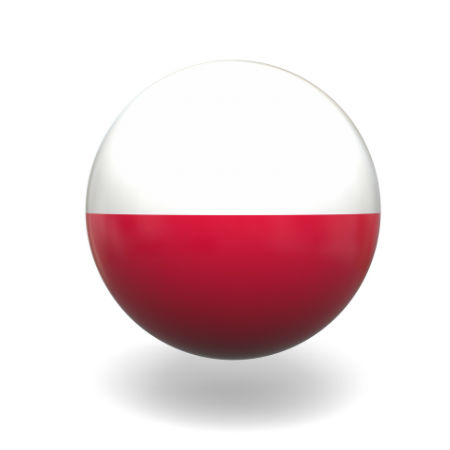 So, you might ask, just how good is "My Słowianie – We Are Slavic" given the almost magical way it has altered the careers of the two artists responsible for bringing it to the Polish, and now European, masses?
The best way to describe it is Kesha (no longer with the $ sign alas) and Eminem meets Slavic folk music with a healthy lyrical dose of social commentary about the place of women in Polish society.
Neither a slow ballad nor an upbeat dance anthem, it sits awkwardly somewhere in the middle, never really getting going despite its insistent, almost hypnotic beat and its charming folk-centric musical bridge.
Points to Donatan and Cleo for trying to make a statement about Polish misogyny but I think the point gets a little muddled in the video which seems to be trying to have it a bit both ways, ironically poking fun at sexism while taking all its tropes and filling the screen with them.
At the end of the cake-baking day though, "My Słowianie – We Are Slavic" doesn't really have as much presence as its viral mega hit status might suggest, limiting its appeal and making it hard to see how it will make out of semi final 2 unless the combined forces of Slavic feminists conspire to give it a lift it won't have based on musical merits alone.
PORTUGAL: "Quero Ser Tua" by Suzy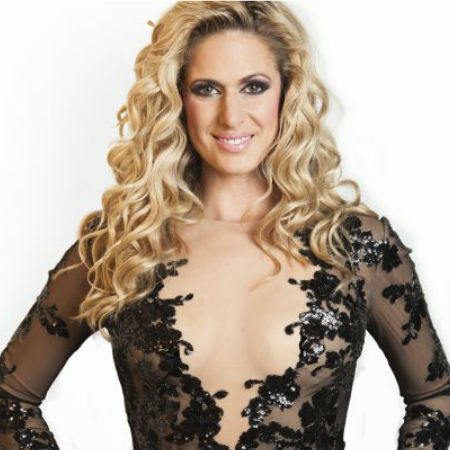 Performing for the first time at Cineteatro Caras Direitas in Buarcos, a small town in the centre of Portugal when she was just five, Suzy (full name Susana Guerra) has been at home in front of adoring audiences ever since.
Her first big break as an adult performer  – she was a member of a kids band Onda Choc in the '90s – came in 1999 when she released the now Christmas standard song "Esta Noite Branca" (This White Evening) with brotherly Portugese duo Anjos, the massive success of which she followed up with a solo album in 2002.
Not one to be boxed into a musical straitjacket apparently, she then tried her hand at musical theatre, appearing in "My Fair Lady" by Filipe La Feria in 2002-2003 and "Alice e a Magia do Natal" (Alice and the Magic of Christmas) in 2009.
2014 sees her returning to her pop roots in a big way – she released the highly-successful track "Candyland" in 2010 – with an ongoing collaboration with singer/songwriter/producer Emanual, a man who found great success in the 1980s working with the cream of the Portuguese music scene and who chose approached Suzy to be his voice on the song "Quero Ser Tua" in Portugal's song selection contest, Festival da Canção.
It's proving to be a fruitful partnership with Suzy and Emanuel working on a number of duets for an album that Suzy will be releasing later this year.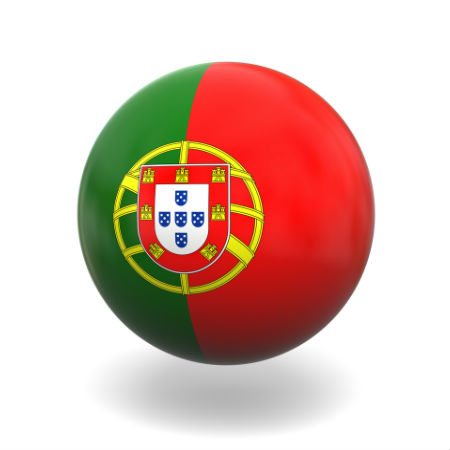 The question of the moment though is not what Suzy will be releasing post-Eurovision but rather what kind of song would attract an impressive 41% of Portuguese people to vote for it in Festival da Canção?
In short, a very bright, happy upbeat song with an irresistible samba rhythm and enough musical passion to keep you dancing long after they have turned off the many, MANY lights in the B & W Hallerne arena in Copenhagen.
It's playful, lyrically and musically referencing the many influences that have come to bear on modern Portugal not least of its former colony Brazil, which finds itself reflected in a million different ways in this jaunty song.
Having lavished all that praise on it however, and it is the sort of song of which fine musical summers are made, "Quero Ser Tua" sounds like it was pulled from the musical vaults, owing perhaps a little too much to Portugal's musical past than its future, hardly surprising given that Emanuel's glory days were way back in the 1980s.
"Quero Ser Tua" is catchy enough to likely see Portugal make it to the grand final but with so many other more modern sounding songs as competition, I doubt that we will be traveling to the Eurovision Song Contest in Lisbon in 2015.
Shake your samba booties in the first semi final people as this might be your only chance.
ROMANIA: "Miracle" by Paula Seling & OVI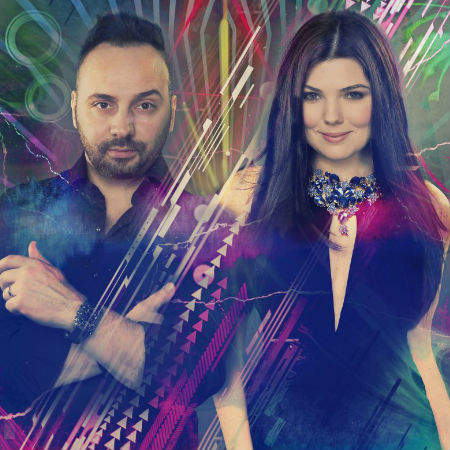 Yes another duo, proving that there is some oddly compulsive psychic connection among the entry-selecting people of Europe, all of whom have decided en masse in the one year that while one performer is good, two must be even better.
And when you're talking two artists of the calibre of Paula Seling and OVI, who first competed for Romania in Eurovision in 2010, they may just be right.
Paula Seling, like many of the former child prodigies populating Eurovision this year, began her singing career early, starting piano lessons at the tender age of 6 before moving on to the school choir when she was 10, where she discovered her lifelong love of singing.
This led of course to her participation in a slew of choral music events and festivals, where she found much success and her first solo recognition when she won a national singing contest in Romania in 1996 which led to the release of her first album Only Love (the first of 15) just two years later.
A talented singer/songwriter, whose most recent album "Culeg Vise (I Pick Up Dreams)" / "Believe" featured 17 songs she composed, arranged, and produced, she speaks and writes in four languages, is a noted social campaigner and has opened for a number of international acts including Beyonce, Michael Bolton, and Joan Baez.
Paula Seling's musical partner for Eurovision though doesn't pale in comparison to this amazingly talented woman.
Discovering his own vocal prowess when he was 14 and won first prize in a national singing contest called "Florile Dragostei", he is a multi-award winning singer/songwriter who has worked with many of the best in the music industry including En Vogue, Mike Raw and Simon Eriksrud.
After a musically peripatetic existence which saw him chasing his musical dream in countries as diverse as Germany, Japan (where he lived for a year) and Iceland, he ended up in Oslo, Norway where he has remained ever since.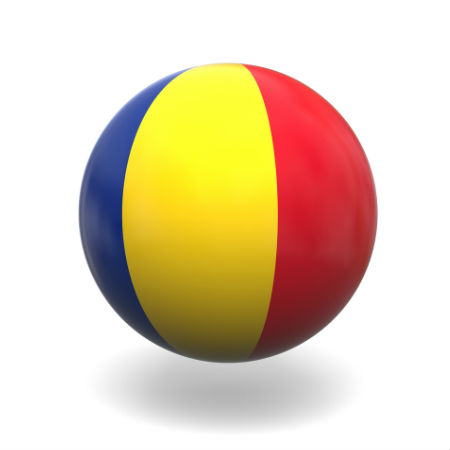 That is then a phenomenal amount of talent packed into one recently-formed duo, and on the strength of their past achievements alone, you'd have to assume that "Miracle" packs an impressive musical punch.
And it does, starting off as a Billy Joel-esque light rock number, with stripped back vocals before opening up into a dance floor burning song that begs for the grand stadium treatment, which judging by their performance which features Eurovision staples such as pyrotechnics, dry ice and overly dramatic hand gestures, it is likely to get.
It is, to be fair, a reasonably standard belting dance number, which owes more than a bit to the '90s but Paula Seling and OVI's jointly enthusiastic polished delivery elevates beyond the ordinary into something reasonably compelling.
Quite whether it's enough to get them into the top ten on grand final night is another matter, but they will undoubtedly find themselves performing on the big night, with "Playing With Fire" the sort of audience friendly vocal upbeat vocal belter than Eurovision tends to open with melodramatically open arms.
RUSSIA:  "Shine" by Tolmachevy Sisters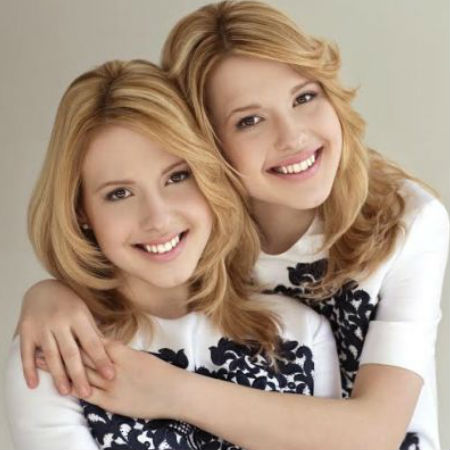 Hailing from the small town of Kursk, about 500km outside of Moscow, the Tolmachevy Sisters aka Tolmachevy Twins are hardly Eurovision newbies.
The winners of Junior Eurovision in 2006 with 154 points and the song "Vesennij Jazz (The Spring Jazz)" – accomplished by the way when they were but nine years of age with their win being profiled in Russian state broadcaster Rossija 1's documentary The Phenomenal Twin Sisters – they have also been guests at the 2007 and 2010 Junior Eurovision contests.
If that wasn't enough Eurovision-ness for the perky twins, whose mother is a music teacher as well as their singing coach, they have also sung in a New Year's Eve TV special Kingdom of Crooked Mirrors with Russia's entry in the 1997 Eurovision Song Contest, Alla Pugacheva and appeared in the opening number for the first semi final of the 2009 contest when Russia hosted the event.
It all makes it pretty much inevitable that they would end up representing Russia at this year's Eurovision Song Contest, a fait accompli if ever there was one, helped along in no small part by the fact that they were internally selected by Rossija 1 where they are, understandably, media darlings of the highest order.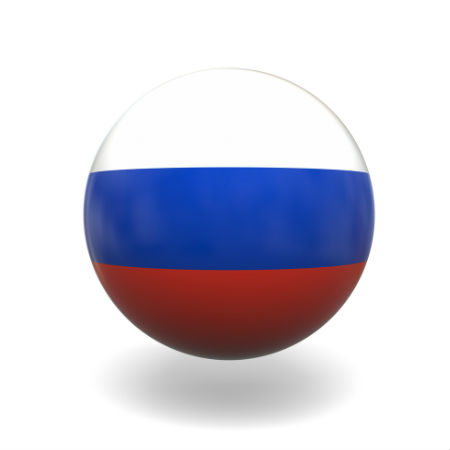 Still, all that exposure to the musical wonder that is Eurovision means nothing if you don't have a song that's worth remembering.
And this is where the Tolamchevy Sisters, for all their Eurovision prodigy status, might come horribly undone.
"Shine", written by a veritable songwriting committee composed of Philipp Kirkorov, Dimitris Kontopoulos, John Ballard, Ralph Charlie, Gerard and James Borg, is a swirling piece of pretty pop, an attractive mix of piano trills and the Sisters' well practised dulcet harmonies – not to mention their radiant smiles which trust me you can actually hear in the music  –  a beautiful slice of '70s style Eurovision pop mixed in with a dash of "We Are the World" earnestness.
It is entirely engaging, the sort of song that doesn't sound like much at first but which builds and builds into the sort of song that, despite misgivings that it may simply float away on its own froth and bubble, lodges itself in your head.
The thing is for all those attractive qualities, it doesn't have a great deal of personality or emotional pizzazz.
It sounds lovely yes, and will undoubtedly help Russia to a sound placing on grand final night – yes I am assuming the innate cuteness of the Tolmachevy Sisters and their gorgeous starlet harmonies will see them bolt out of the first semi final without any trouble at all – but beyond that it won't leave much of an impression.
SAN MARINO: "Maybe (Forse)" by Valentina Monetta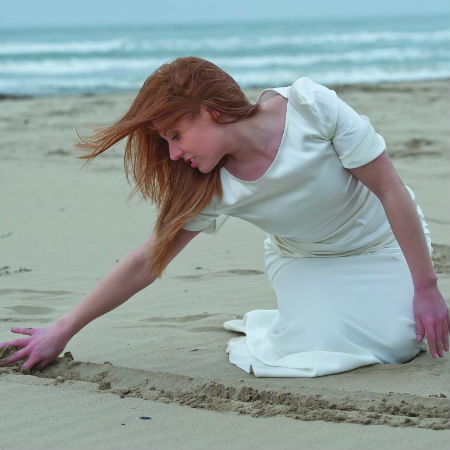 No doubt Valentina Monetta, singer, actor and TV presenter, is hoping it will be third time lucky when she fronts up to Copenhagen in just a few weeks time.
Having participated in both the 2012 and 2013 Eurovision Song Contests where in both instances she failed to escape the glitter-soaked grip of the semi finals, a fate which has befallen San Marino almost repeatedly since its debut in the contest in 2008 with Miodio, she stands ready in 2014 to give it another red hot go.
This kind of tenacity places Monetta, whose musical tastes eclectically run the gamut from soul, jazz and R&B to pop, in the record books making her the first singer since the 1960s to front up three times in a row (although many other singers such as Paula Seling and OVI (above) and Malta's Chiara Siracusa have returned on multiple occasions).
Quite whether she can break the the European micro states's Eurovision hoodoo is another thing entirely although that will of course be another entry for the record books (although not one San Marino will likely be singing from the rooftops; although if they did Monetta, which the UK's Metro wryly observed may well be the only singer in San Marino, would be the one to do it).
The question then on everyone's lips, from diehard Eurovision watchers to the Guiness Book of Records, is whether "Maybe (Forse)" is the song to propel Monetta, and by extension San Marino, into the grand final, for the first time ever?
Much as I would like to be the bringer of great and joyful news, I am in two minds about whether this charmingly inoffensive song has that kind of power.
It is beautiful yes, a wistful, slightly melancholic piano-driven ballad which perfectly matches Monetta's undoubtedly lovely voice which possesses an impressive amount of power and emotional presence.
Unfortunately for all that stately grandeur and poignancy, it also sounds like an overwrought Bond movie theme with lyrics that seemed to have been cobbled together out of Dr Seuss's Book of Nonsensical English Lyrics.
Its main hope for success lies in the fact that Eurovision is awash in ballads this year, a feature of the contest ever since the musically conservative juries were brought back into the voting process, and "Maybe (Forse)" does at least have enough personality to stand out from the crowd.
Barely.
Quite whether that's enough to drag Monetta and San Marino in that hitherto elusive grand final is another thing entirely.
SLOVENIA: "Round and Round" by Tinkara Kovač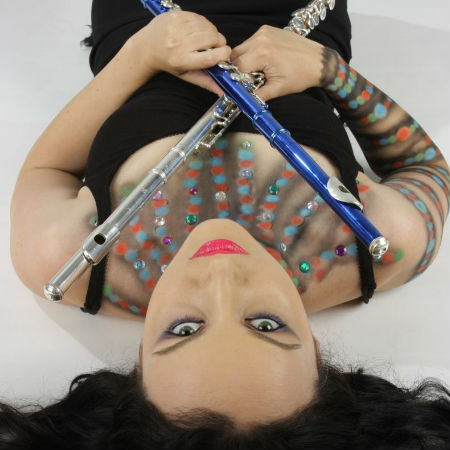 Leaving aside the fact that Tinkara Kovač looks mad as a freaking hatter in pretty much every Eurovision publicity photo I have seen of her – I suspect to lend her the air of an edgy in your face scary flautist as opposed to pretty dainty inoffensive flautist – she is a remarkably talented young lady.
A musician/sing/songwriter, as well as a crazy-haird flute player of some considerable renown, she has won an impressively diverse number of awards including first prize at the Melodies of the Sea and the Sun festival in Portorož, Slovenia in 1997 and released a slew of albums, all of which have gone gold and platinum.
Front and centre to all her music naturally is the flute, an instrument that she fell in love as a child when she came across a record by Ian Anderson, the legendary multi-instrumentalist, and acoustic guitarist in British band Jethro Tull, with whom she has since collaborated on numerous occasions.
He has even given her an engraved flute, which, as she explained to ESC Today will be featured on the stage with her at Eurovision:
"I will play exactly that flute on the Eurovision stage! I studied the flute at the State Conservatory of Music, Giuseppe Tartini, in Trieste. The flute definitely takes a vital role in my songs!"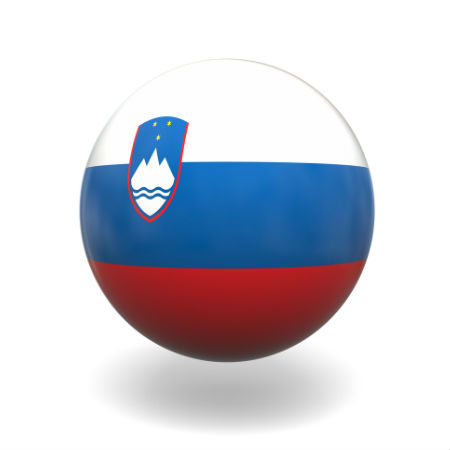 It's an astute move since it lends the chosen she is singing "Round and Round", composed by veteran Eurovision composer Hannah Mancini, a certain mystical, ethereal beauty, complemented to perfection by her richly nuanced voice which handles the mid tempo song with all the aplomb you would expect of this accomplished artist.
The song mixes Slovenian and English in an elegant lyrical pas de deux, with neither dominating or smothering the other, a rarity in Eurovision land where bilingual ditties are often a few badly placed phrases from linguistic disaster.
And the song has far more presence than many of the more languid, soulless songs with which it is competing.
Granted it is up against a number of very strong contenders in the second semi final but it is elegant, beautifully sung and performed by an artists with more stage presence than many of her fellow entrants, and crucially, only one song from the end of the semi final running order which should ensure it remains front and centre in voters's minds.
EUROVISION EXTRA EXTRA!
You may recall, if you scrolled all the way all the way down in Road to Eurovision 2014 Week 4, that I featured Copenhagen's fantastically large, bright and colourful stage which has been likened to Moscow and Malmö.
It is going to be an impressive stage on which the 37 entrants can strut their stuff, made even more so by the revelation that it will be surrounded by a moat of water.
Yes lots and lots of glistening showbiz-friendly coloured H20, the better to see it all on TV, which Wiwi Bloggs described this way:
"Backstage there are many lights and… water. Yes, the Danes have created a tiny island on Eurovision island by pumping in tons of water in front of the stage. Eurovision fans better not try to mount the stage—they may drown!"
Not only that but someone had better warn the performers and their over energetic backing singer and dancers to not over-express to near the edge of the stage or it could be a very wet finish to a performance.
Which frankly could pose for a problem for the pyrotechnically-inclined performers along the 37 delegations attending, all of whom will be getting ready for initial rehearsals in about a week's time.
It's so close you can taste it.
Or swim in it.
Whatever floats your Ukrainian grandmother-bearing boat …
And if you'd like an inducement to check out the country of Denmark, which is hosting this year's Eurovision Song Contest, check out this evocative 1 minute 13 second sensory trip through the beauty, history and landscape of Denmark.
Water-bordered stage or no, it looks like an amazing country to spend some time in.