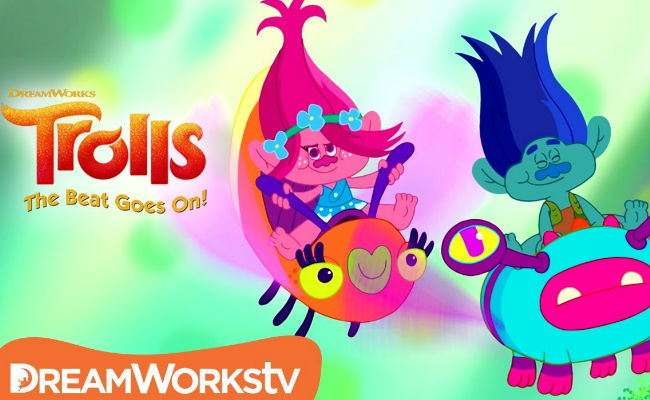 SNAPSHOT
The newest season follows Poppy (Amanda Leighton), Branch (Skylar Astin) and the Snack Pack as they live it up with all new glitter-rific festivities and adventures, like taking part in the Annual Party Games, battling in an epic village-wide pillow fight, and rapping in an open mic compliment battle. As they celebrate Troll Village with new critters and new songs, the party is just beginning. (Coming Soon)
Trolls is one those animated films that turned out way more substantial and lovely than you might have supposed from the trailer.
While it did look appealing in just about every respect – colour! glitter! fun! Anna Kendrick and Justin Timberlake voicing the two main characters! – it didn't look like it was going to be as much fun as it actually was.
Sure it's no Pixar or Laika but goddamn didn't you leave it feeling good about, well, practically everything, and honestly if that's the main takeaway in our cynical world, then I'm just fine with that.
Happily the movie lives in a Netflix animated series with season 2 following relatively hard on the heels of season 1, and while only Ron Funches and Walt Dohrn, who voiced Cooper and Cloud Guy respectively, remain from the original cast, the spirit and fun lives on which my inner child is more than happy to immerse itself in, glitter and all.
Trolls season 2 premiered on Netflix today, 9 March, with season 1 also currently available.
(source: Two Kids and a Coupon)