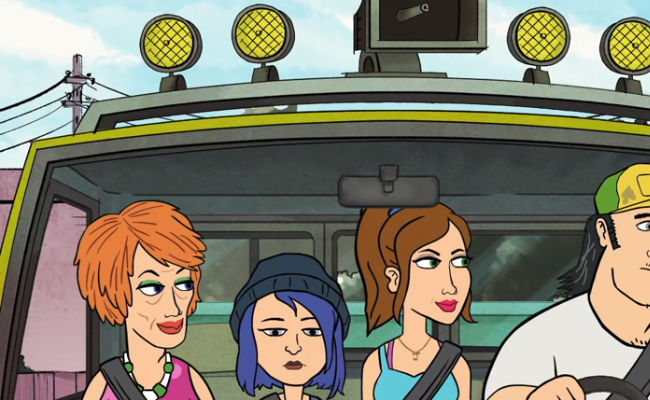 "Bless the Harts follows a group of Southerners who are always broke as a joke, and struggling for the American dream of status and wealth. What they don't realize is that they're already rich, in friends, family and laughter." (synopsis via Coming Soon)
There's something about animation that gets me every time.
Granted, in cases like Bless the Harts, created by Emily Spivey, you could probably just as easily tell the story in a live action setting, but there's something about the narrative unfurling in an animated setting that confers a little more freedom to go to places you might otherwise not.
Even though we only get a brief look at the Harts, courtesy of a FOX promo for their 2019/20 animation slate, it's enough to confirm that this is a series that not only works in an animated form but which comes with a ring of authenticity and humanity, something that comes courtesy of the creator's background, notes Michael Thorn, President, Entertainment, Fox Broadcasting Company.
"Emily Spivey has the uncanny ability to observe the simplest qualities of everyday life, framing together bold characters and hilarious stories built around warmth and heart. Having grown up in a close-knit southern family, she has a deep well of material that has inspired her to create this show, with a phenomenal cast, headlined by Kristen, Maya, Jillian, and Ike." (Coming Soon)
That augurs well for the longevity of the show which is joining a roster of animated shows on FOX that include The Simpsons (30 seasons), Bob's Burgers (9 seasons) and Family Guy (17 seasons).
The 13 episodes of Bless the Harts season 1, executive produced by Spivey, Lord and Miller (The LEGO Movie, Last Man on Earth), Kristen Wiig and Seth Cohen, premieres during the 2019/20 season.