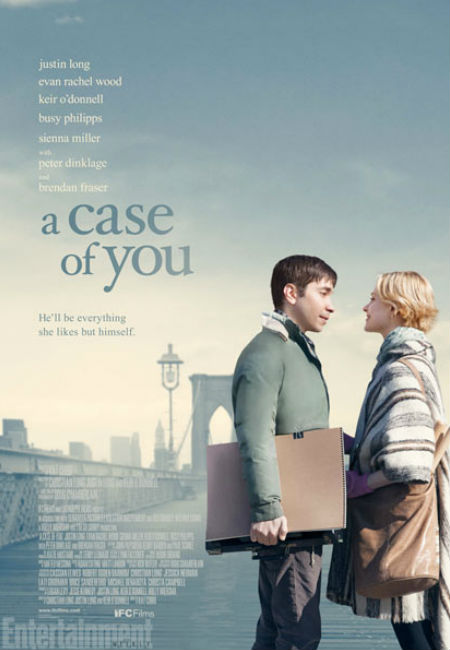 SNAPSHOT
Young writer Sam (Justin Long) has a crush on Birdie (Evan Rachel Wood), a cute and quirky barista. When his conventional attempts to woo her crash and burn, he takes his efforts online, creating an Internet profile embellished with all of the details that make him Birdie's dream guy. When the scheme is a surprise success and Birdie falls for his alter ego, Sam must keep up the act or lose his dream girl. Peter Dinklage, Brendan Fraser, Sam Rockwell, Vince Vaughn and Sienna Miller also star in the film directed by Kat Coiro (Life Happens) (source: firstshowing.net)
Let's be honest.
Falling love, despite all the rose-hued romantic tropes, is kinda scary.
OK very scary.
It is, of course, also all kinds of wonderful – candlelit dinner dates, silly jokes, stolen moments, kisses in the dark, a camaraderie of souls – and no one in their right mind would trade away all those butterflies-in-the-stomach feelings and giddy Mary Tyler Moore spinning on the spot while you throw your hat in the air for anything in the world.
But it's still scary.
There you are, naked and vulnerable, emotional putty in someone else's hands, wondering if who you are is good enough.
All that confidence you had that you have it all totally together?
Gone with one dreamy look into your beloved's eyes, along with any sense you have what it takes to make it work.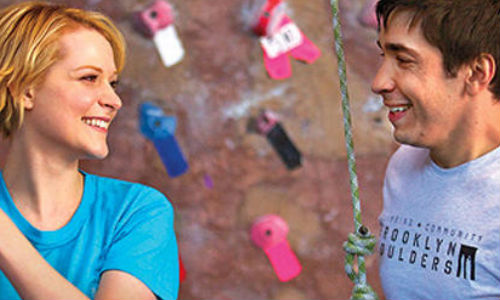 But most of plunge on regardless, hoping we can make it up as we go.
And that's why I've fallen in love with A Case of You, which premiered at the Tribeca Film Festival in April this year, before I have barely seen it.
I can totally identify with Sam (Justin Long who co-wrote the film with Wedding Crashers star Keir O'Donnell and his brother Christian Long), who does everything in his power to make himself good enough for Birdie.
But what if, and here's a thought, he's good enough already?
A Case of You opens 6 November 2013 in USA.