Yes my dear music addicts, it is that time of the week again. Hopefully, like me, you've had a week chock full of sweet notes, clever lyrics and beats so insanely catchy you never want to let them go.
My biggest joy this week has been the debut album of Django Django which is so catchy it should be it's own epidemic. Right, well that doesn't make sense at all. But I care not. THe music is so fresh and original and is everything you want music to be. It is on such high rotation that Madonna's new album MDNA has been bumped off the playlist pretty much already. Yes, Django Django are that good.
But they are not all I have been listening to. Behold my five sonic gems for this week:
(1) "BTSTU" – Niia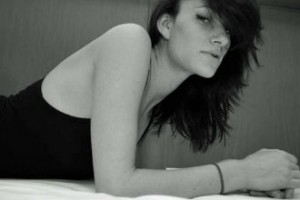 Known to her mum as Niia Bertino, this Massachusetts-born but New York resident is already causing quite  buzz in a musical circles. Her album won't be out sometime in the northern hemisphere Spring but she has a whole slew of songs already out and about in cyberland including a cover of Tears for Fears, "Mad World". But the song that has really captured my attention is the absolutely gorgeous "BTSTU" which I cannot stop playing. It is hauntingly beautiful and a treat for ears tired of mediocre music that says and feels nothing. I cannot wait to see what musical magic she conjures up next!
(2) "I Get Nervous" – Lower Dens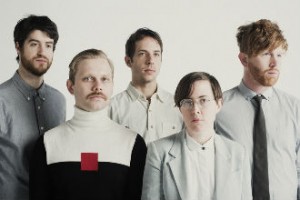 They are described as a "freak folk quartet" over at Mog.com with a sound that is "psychedelic and murky, embodying the experimental nature of the Baltimore music scene with songs that are equal parts reverb-drenched folk and swirling ambience". I couldn't have said it better myself. It is lo-fi certainly, relaxed indie music that softly washes over you. It is perfect for staring into the fire at 3 a.m. which of course I never do. But if I did, they would be the soundtrack.
(3) "Blood For Poppies" – Garbage
After a seven year wait, during which many people assumed the band had gone their separate ways, Garbage are back with new music. It has all the sass and verve and gritty melodic and lyrical punch of old infused with a distinct 2012 vibe. This is one band who though they know they have a distinct sound and a loyal following, are not simply content to retread what came before. I love the fact that they still want to make fresh music that is as compelling as this track.
(4) "Sweater Weather" – The Neighbourhood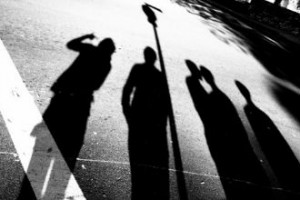 They are being hailed as the next big thing after Foster the People (FTP), which may well be true, but it's an unfair label to place on an emerging band with a bright, breezy indie sound. This is original stellar pop and comparisons aside, it's highly likely that this promising band will be every bit as big as the band they are being compared to.
(5) "Spiritus" – Lisa Mitchell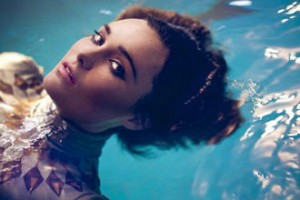 One of the few alumni from Australian Idol to emerge with a burgeoning career and a sound all her own, Lisa Mitchell has crafted a bright happy tune that makes you want to dance around your living room with giddy joy. It is a delightful tune and a great way for this talented artist to jump back into the musical zeitgeist.
So a wonderful mix of music from new artists and new music from established much loved artists. A heady wonderful mix of tunes.
Which artist that you follow are you most excited about seeing new music from?