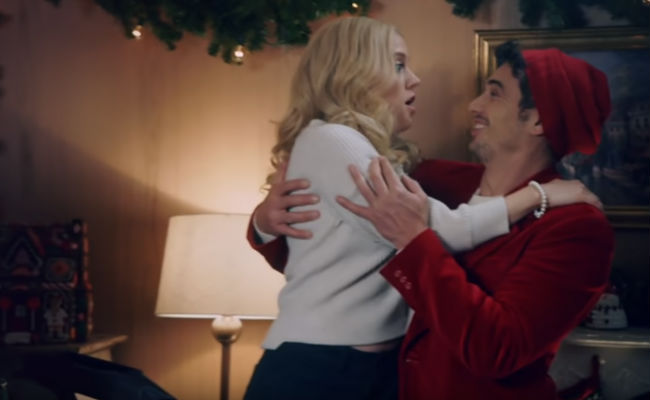 SNAPSHOT
Every Christmas season, we can be sure that Hallmark Channel will have more than enough heartwarming holiday films to keep us entertained all month … And yes, these Hallmark holiday movies are super fun to watch, but we can't help but notice they all seem a little similar. SNL hilariously mocks that idea with these commercials for Yes, Santa and Prince Santa, which feature James Franco as "Canadian handsome Chris Bearwick." In both, he plays the town heartthrob who just might actually be Santa. And then there's Kitchen Christmas Wish, where a small-town baker's holiday wish goes terribly wrong.

This cut-for-time sketch also features the ever-funny Kate McKinnon as "Jessica Normal" and pokes fun at the fact that Hallmark movies always seem to star actors who are recognizable, but whose names you just can't remember. (synopsis (c) Good Housekeeping)
I LOVE Christmas as much as the next eggnog-sipping, fruit mince pie-munching, tinsel-draping, tree-erecting, present-wrapping, carol singing, festive TV show and movie watching person.
LOVE IT.
And yet there is one thing that I have never really warmed to – the endless numbers of made-for-TV Christmas films that all seem to have exactly the same plotline.
That's not exactly a crime since many other genres are in comforting storytelling ruts of their own but it does mean that any enjoyment I get from Hallmark and Lifetime's festive output is vastly diminished by the fact that I feel like I've seen them all before.
Saturday Night Live knows just how I feel and in this HILARIOUS sketch they articulate with gloriously good humour why these films, while they might feel heartwarmingly cosy and reassuring, maybe just a little in the originality department.