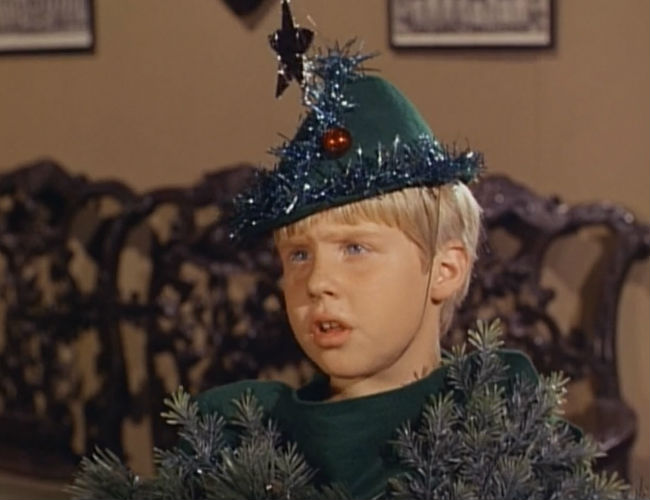 We are by nature a communal nature a communal species and never more so than at Christmas when the idea of being alone is anathema and we (for the most part anyway) seek out friends and family for some festive communal togetherness.
That's not always the case with some people, for a variety of reasons, happy with their own company, a mini-ham and a mantlepiece Christmas tree but for most of us, the most wonderful time of the year is a chance to spend quality time with those we love, as well eating enough food to feed everyone a few hundred times over.
The truth of this observation was beautifully, if at times quirkily, explored in That Girl's "Christmas and the Hard Luck Kid I" (December 22, 1966) and The Mary Tyler Moore Show's "Christmas and the Hard Luck Kid II" (December 19, 1970), which though appearing on different shows, shared the same writer in Jim Brooks (also a co-creator on The Mary Tyler Moore Show).
They are also shared the same sensibility with MeTV observing that "…when he went to write Mary Richards' first on-air Christmas, he saw an opportunity to return to the same themes he'd explored with Ann Marie in 1966."
The two episodes, though telling their seasonal stories in wholly different worlds – Ann Marie (Marlo Thomas) from That Girl was an aspiring actress with a dependable boyfriend in Donald Hollinger (Ted Bessell) while Mary (Mary Tyler Moore) was the original independent career person with her eyes firmly set on "making it" – shared the same theme of trying to celebrate when the very idea of togetherness is removed from Christmas celebrations.
But although they told their tales in very different sitcoms, the end result was the same – no matter how or why we find ourselves alone at Christmas, the truth is we need, and most of us want, people around us to make the season feel truly meaningful.
Connection is, after all, what we create – social media for one would not be as successful if that wasn't true and deeply so – and both "Christmas and the Hard Luck Kid I" and "Christmas and the Hard Luck Kid II" pivot on that truism, one that is amplified at Christmas in powerfully affecting ways.
Take That Girl in which Santa's helper Ann Marie recounts to Donald, after he accepts a gift for her from a lady in the line who says the temporary elf knew her son Tommy (Donald thinks it's a former boyfriend but then he was always a little insecure) and she wants to thank her, how she changed a little boy's lonely Christmas three years previously.
When she finds out that Tommy (Chris Shea) is going to have to spend Christmas alone because his actor parents are behind on a film schedule, she forgoes her own celebration with her mum and dad in favour of keeping the likeably sweet eight-year-old company.
Coming from a close family with a mother who's very sentimental about the holidays, it's a big sacrifice but Ann Marie is happy to make it because it means someone else won't be alone on Christmas Day.
As it is, she manages to get Tommy to a classmate's celebration – there's an hilarious twist that won't be revealed here that adds some extra fun to proceedings in an episode where the obviously comic moments aren't explored as you think they might be – and he emerges happy and excited, which is enough for Ann Marie who feels her sacrifice was well and truly worth it.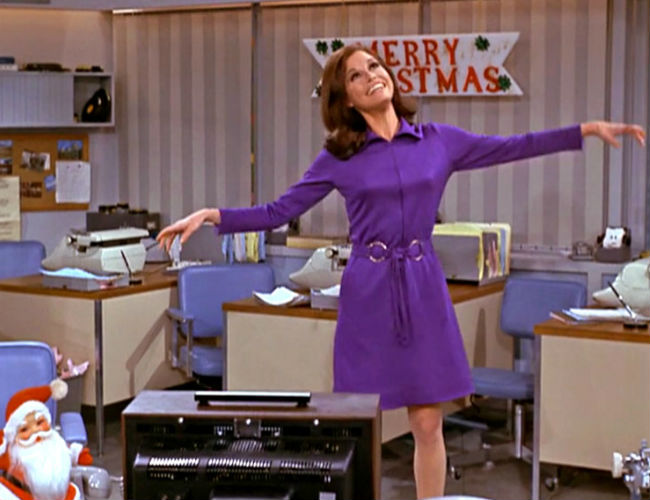 In "Christmas and the Hard Luck Kid II", the person facing time alone is Mary herself who goes from planning to drive home on Christmas Eve to finding out she has to work Christmas Day to switching to a Christmas Eve dinner with bestie Rhoda (Valerie Harper) to working on the night.
That's quite the comedown and a great loss for a woman who has decorated her small studio apartment with festive gusto and who is excited about eating turkey and exchanging gifts with her best friend – if she can't have a family celebration, she'll have some kind of together moment with someone who maters to her – but being too kindhearted to say "no" to a family man co-worker who guilts her into working Christmas Eve so he can be home with his loved ones, Mary ends up spending the night alone in the newsroom.
She does her best to make things festive – her desk is awash in decorations, the only thing missing, notes her gleefully acerbic boss, Lou Grant (Ed Asner), being a train set – but the truth is she is alone, Lou, Murray (Gavin MacLeod) and Ted (Ted Knight) have all gone home, and things are getting a little creepy.
She is less selflessly self-effacing than Ann Marie, feeling guilted into taking her co-worker's shift but Mary being Mary doing it because it's the right thing to do, sticks to her decision and tried to make the best of it.
She talks at one point to a co-worker out at the transmitter tower who is similarly alone and loves to tell jokes, and also to Rhoda to whom she confides she's sure someone is coming to get her, but by and large she is alone, waiting for the news to happen and wishing she was anywhere else but where she is.
In the end, she has company – quite how is best left to the viewing in an episode which happily ends on a festively customary note of togetherness – and the night ends well, and with a party of sorts no less, but the fact remains that for much of a night that demands closeness and lots of meaningful company, Mary is alone.
The current theme through both is the giving nature of the season.
Though retail interests have pivoted this so it's all about the getting, the fact remains that the holiday's origins are rooted in selfless giving – Jesus is the ultimate PR piece about giving up yourself for others – and both these episodes echo the theme with poignancy and gentle laughs.
Granted there are some inconsistencies and strange moments – why doesn't Ann Marie go and get Christmas groceries or join Tommy at his friend Robert's? Why is there only one person in the newsroom? And why does the school's repairman, who takes off for Christmas with his family not leave Ann Marie with detailed instructions and why isn't more made of the furnace gag? – but by and large "Christmas and the Hard Luck Kid I" and "Christmas and the Hard Luck Kid II" succeed in lightly and humourously reminding us that being together at Christmas is an important part of the season and that if we can play a part in making sure others aren't alone, even if we have let go of our own dearly-held plans then we should.
That kind of selflessness is what the season is all about; well, that and peanut butter and jelly sandwiches, of course …