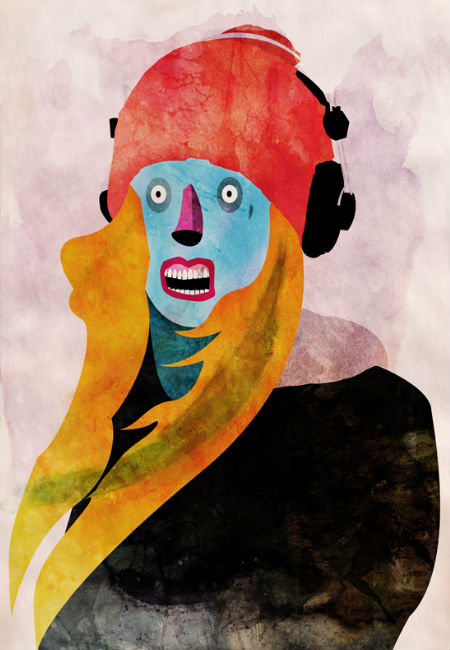 It's time to take a turn for the contemplative, the meditative with a collection of songs that recognise that life is not always kind or good to you.
In the case of these songs that variously deal with getting through the hard times, surviving the end of a failed relationship, or pleading for the start of something new that may be just a little too far out of reach, the key is taking the time to dwell on what you're feeling and authentically reflecting that in every last poignant note and lyric.
And rather than being a morose excursion into the darker climes of humanity's soul, there is something freeing and beautiful about surrendering to the sadness, to the introspection, to the longing, especially when it is enunciated so perfectly by artists unafraid to nail their hearts very firmly to their sleeves.
So slip into something comfortable, watch the rain fall or let darkness wrap its embrace around you and let yourself sit gloriously and musically in the moment …
"I Want U" by Alison Wonderland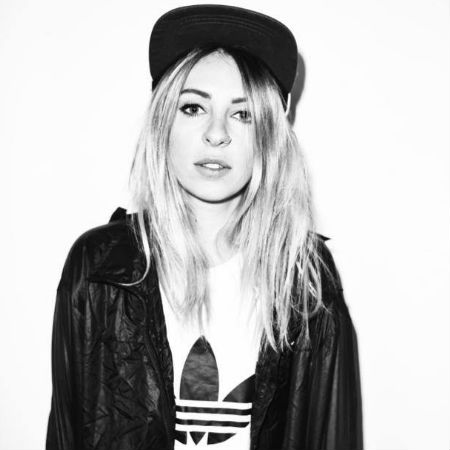 Some homegrown Australian talent to kick things off, an impressive artist responsible, in the words of Irish DJ and TV presenter Annie Mac for "the best party set I've heard in a long time" whose artistic moniker takes its inspiration from Lewis Carroll's size-challenged, white rabbit-chasing Alice.
But rather than diving into an eclectic world of someone else's creation, Alison is fashioning one for herself, drawing on a musical past that includes time playing the cello in the Sydney Youth Orchestra and as a bass player in an indie band, creating a sound that, in an age of digital copycats, is wholly and compellingly her own.
"I Want U" has a passionate urgency to it, beginning almost meekly with child-like falsetto whispers before rising up and plunging into a melodically-strident, baseline-buttressed song that is all kinds of nightmarishly-good fantasticalness.
Replete with lyrics of pleading longing and Alison's emotionally-evocative haunting vocals, and a dazzlingly imaginative clip that features levitating nuns, Alison pounding the bed in a dark room with unsettlingly-erratic flickering lights, and a kinky old man, "I Want U" reflects the world-renowned dance artist and producer's desire to be a one-of-a-kind creative force of nature.
And that can only be good for the future of music in an age where re-inventing the wheel seems to be all the rage, with very few artists bothering to create their own original wonderlands anymore.
"I'm Leaving" by Low Roar
If you're wondering what happens when a native son of California, in this case one Ryan Karazija (once of Brit-rock band The Audrye Sessions), heads off to the eternal nights and days of Iceland, home to musical powerhouses like Björk and Sigur Rós, then look no further than the ethereally-beautiful sounds of Low Roar.
Tapping into a long held desire of Karazija's to live in one of the furthest outposts of the hotbed of musical creativity that is Scandinavia, Low Roar is all kinds of indescribably fragile, gorgeous melodies around which his delicately enunciated, almost whisper-quiet languid vocals wrap themselves like an warm comforter on a cold winter's night.
There is a dream-like quality to the music, all of which was produced on his laptop in his kitchen in Rejkyavik, and Karazija admits he found the creative climate in his new hometown agreeable to his desire to simply make music for the joy of it, as he told Iceland Airwaves Journal:
"People here are a bit more grounded, in a sense. They're making efforts because they want to, or because they like to create something; not because there's an expectation that this is going to make them a lot of money. It's just because they want to do it. They're not doing this because this is going to get them out of the coffee shop. They're just doing this because this is what they do for fun, and this is what they do for work."
Now more settled into his new life in Iceland, he is hard at work on his second album which he admits will have a different sound and feel too as he moves from the sense of dislocation and aloneness that informed the sparsely-beautiful sensibilities of his first Low Road collection.
This is music for cold winter nights, or grey-cloud laden rainy days when all you want to do is sit back, think, meditate and be in the moment, music that enriches the soul even as it dances playfully and softly across the ears.
"Hard Time" by Seinabo Sey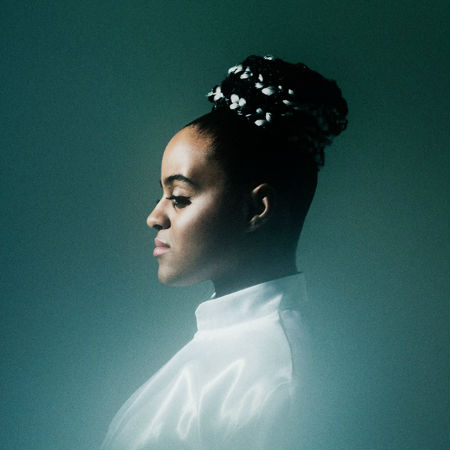 You can tell that Swede Seinabo Sey is a woman of passionate predisposition from the first a capella-wrought note of "Hard Times".
The song pulsates and burns with a wilfully strong, insistent beat that reflects themes of overcoming and pushing through, the determination not to be a victim of circumstance reflected in every last drop of melody given life by Sey's divinely rich voice.
She is an artist who doesn't simply sing; she lives her music, every word and note, and it makes for songs that are hard to ignore, a rarity in a world where so many songs are released so often that you can walk on by a gem and not even realise you've done so.
But you can't ignore a song this strong, this alive, this anthemic, one that clearly reflects life experience and the desire to make authentic art and not simply a need to make it to the top of the charts come what what may.
Apart from Sey's utterly remarkable, breathtakingly captivating voice, what sets this song apart, like its predecessor "Younger", is the production work of Magnus Lidehäll, who, as Cole Ryan at Hillydilly notes, knows how to bring out the best in the artists he works with:
"Lidehäll has mastered the art of the perfect pop instrumental, making sure to include fresh, echoed percussion, heavy bass, and melodies from either a guitar or piano. The instrumentals are truly remarkable, because they so excellently place the artist's vocals on a wide open pedestal, one that clearly showcases every millimeter of the vocalist's talent. "
It's an approach that, as Ryan correctly points out, creates songs that are nothing less than "monumental", music that moves you, informs you, gets deep inside your soul and never leaves.
How you can possibly turn away from music like that?
"Let Me Down Gently" by La Roux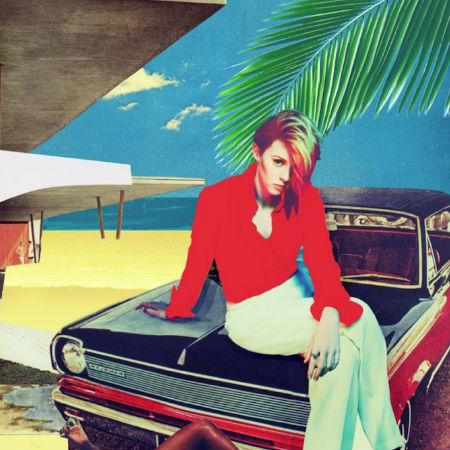 If album titles are in any prophetic, and let's be honest they rarely are, then La Roux's upcoming new long player Trouble in Paradise (due 21 July) could be described as the Nostradamus of titles, accurately predicting the ructions that have split apart a musical partnership that began in 2006 when Singer, songwriter and producer Elly Jackson was introduced to fellow producer Ben Langmaid by mutual friends.
The parting of ways between long time collaborators Langmaid and Jackson aside, this new music has been a long time in the making with work commencing on writing for the project back in 2011, an eternity in the fickle "look shiny things!" world of pop music.
Asked by a cheeky fan at a recent gig previewing the material, an account of which appeared in The Guardian, where'd she been all this time, she simply said "I didn't want to release anything that wasn't pretty much perfect. I took time to do what I needed to do."
And it appears the wait has been more than worth it with La Roux delivering mood-laden lead single "Let Me Down Gently" that is as musically rich as previous mega hits "Bulletproof" and "In For the Kill" while echoing more of a more melancholic sensibility than her previously '80s-inspired material that as NME pointed out "was a breezy throwback to a golden age for androgynous, razor sharp British pop: Eurythmics, Pet Shop Boys, Soft Cell, Erasure and so on."
It describes the heartrending end of a relationship when you're bargaining and pleading for some semblance of the intimacy you once shared to survive beyond the inevitable death of the romantic attachment with Jackson plaintively acknowledging that "You're not my life but I want you in it."
It is affecting, deeply emotional and melodically dark, the music and lyrics working together to accurately portray the end of something precious and cherished but now fast disappearing into the abyss of lost love, every ounce of the pain reflected in Jackson's sadly emotive vocals.
It may not have the splashy flamboyance of old La Roux but it reflects the sort of growth and maturity you hope every band will have, and it definitely proves that taking five years to craft your follow-up is not the kiss of death you might think in this era of blink-and-you'll-miss-it music.
"Earth" by Dream Koala
Contrary to what the name might suggest, Dreak Koala is not some somnambulant Australian marsupial lost in the Sandman's sleepy dreamland.
The electronic artist behind the creatively named project is Yndi Ferreira, born to Brazilian parents and raised in Paris, though now resident in Berlin, a 19 year old man with no formal music education who has a gift for marrying traditional instrumentation with avant grade dance music experimentation, giving birth in the process to music as dreamy as his moniker.
Interviewed by Vogue, who rather delightfully described his music as "akin to having strange words whispered into your ear as you experience an epic 3-D soundscape", Ferreira made it clear the intention is quite clearly to take listeners away from their day to day waking lives:
"I like to compare humans with animals. Everybody I know tells me I'm a lazy and sleepy daydreamer. Koalas sleep 20 hours a day; they spend more time dreaming than doing anything else. I love when music makes you feel like you're in another dimension, when it transports you somewhere else, like a dream."
And take you away "Earth" does, beginning with soft whirls of synth-drenched melodies and Ferreira's stunningly beautiful falsetto vocals before building into a crescendo of sorts though not one that ever truly departs from the minimalist ethereal arrangements that wash through the entire song like a balm for the weary soul.
Go on and drift off as you listen – it is the highest compliment you can give to an artist who wants you to drift into a dreamland that is as rich and organically-authentic as any you might have imagined, his original blending of the organic and the electronic singing you as you go.
NOW THIS IS MUSIC EXTRA EXTRA!
Everyone rejoice and be glad for Robyn, in the midst of the "Do It Again" tour with frequent collaborators Röyksopp, has dropped not once but two new tracks in the mist of a show in San Francisco.
The two tracks, which concertgoers think may be called "Set Me Free" and "Love is Free" – though everyone is stressing these are unofficial titles – are pure gloriously good Robyn pop gems, and welcome news to every fan waiting for a follow up to the sensationally-successful Bodytalk.
Billboard, referencing an initial report on Idolator, had this say about the tracks:
"Robyn has been performing the unreleased tracks on the Do It Again run, with "Love Is Free" sounding like a sequel to the Do It Again dance highlight "Sayit" and "Set Me Free" boldly shimmering like all of Robyn's best electro-pop anthems. The Do It Again tour kicked off earlier this month at the Sonar Festival in Spain, and has featured individual sets by Robyn and Royksopp before the trio links up to perform their various collaborations."
Whatever the songs are called, they are tantalising glimpse into Robyn's new album, a release date for which is still a glimmer in the astoundingly talented Swedish singer's eyes.